Great Wall Hobby's 1/48 scale
P-61A Black Widow

by Brett Green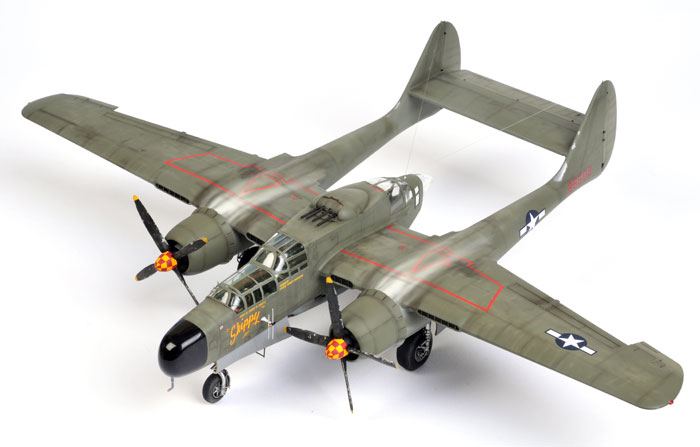 Northrop P-61A Black Widow

Great Wall Hobby's 1/48 scale Black Widow will be available online from Squadron
Here is my 1/48 scale Great Wall Hobby P-61A Black Widow.
This is a really nice kit with excellent fit and engineering. The surface detail is state-of-the-art and it is light years ahead of the Monogram kit in most respects.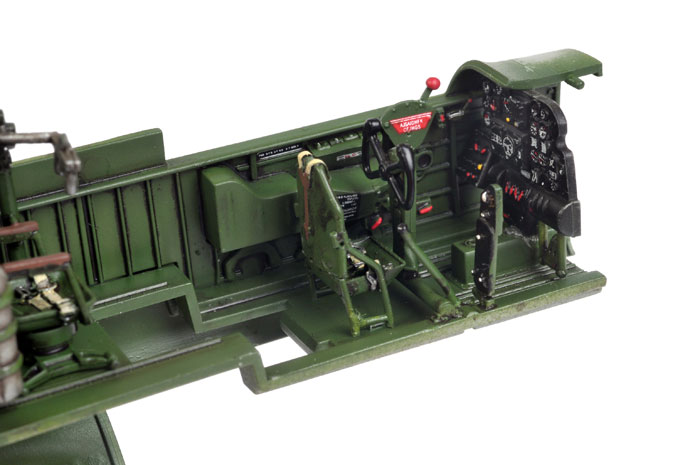 There are a few head-scratching shortcomings such as the one-piece propeller assemblies and the very small openings for the cowls, but there are a number of ways that these can be addressed if the modeller wishes.
In my case, I used the excellent Vector propeller assembly and increased the diameter of the cowl opening with a knife and sandpaper.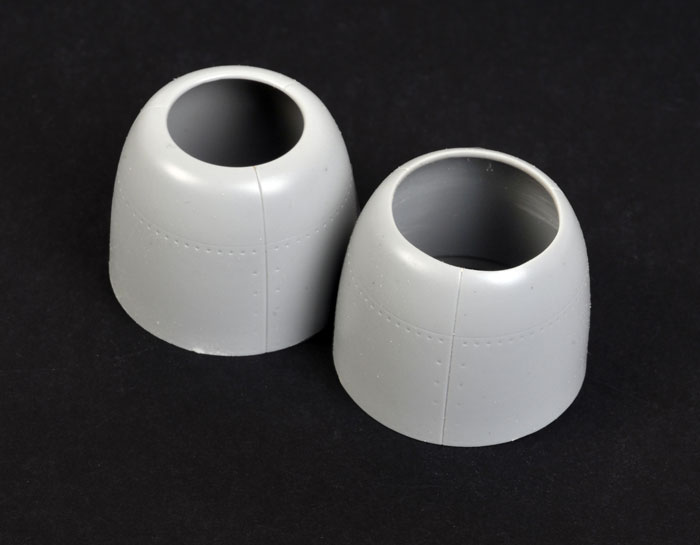 As an alternative, you could also use Vector's replacement engine and cowls, which address a couple of other issues too including the cylindrical cover for the crank case.
I omitted the radar equipment and used the space in the nose for lead weights. As a result, my model does actually rest properly on its nose wheel.
The triangular ends of the photo-etched spoileron access covers were cut off and the parts glued in the closed position. I glued the flaps in place too, as the workable hinges on the inboard section did not work too well.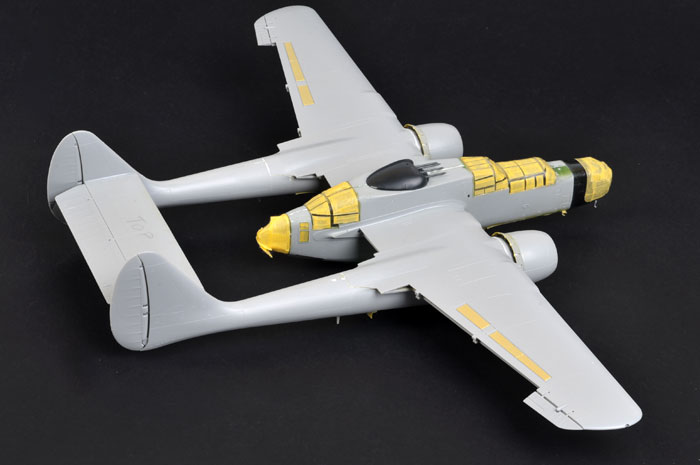 I also knocked off a turret and the sighting devices from an old Monogram kit so that I could build Noctural Nemesis / Skippy from an old Pyn Up sheet that I have always wanted to use.
There are some very delicate parts so care is required when removing smaller pieces from the sprues. I broke several pieces myself. Fit and alignment of the main components, however, is perfect. No filler was required on the wings, booms and main fuselage - quite an achievement for such a complex shape.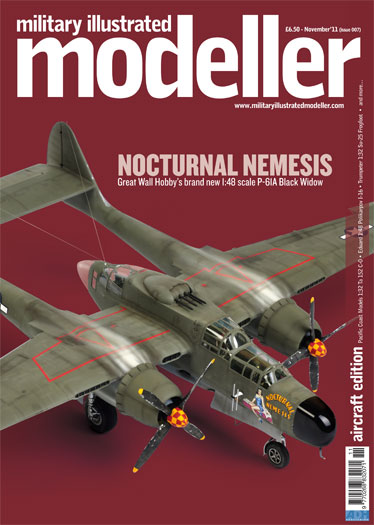 Highly recommended to experienced modellers.
Construction of this model will be detailed in a big Feature Articles in the Issue 7 of the newest magazine from ADH Publishing, "Military Illustrated Modeller".
In the UK, this issue will be available at WH Smiths from 20 October.
It may also be ordered online from the Military Illustrated Modeller website.
Traders wanting to stock this magazine shhould contact ADH Publishing at enquiries@adhpublishing.com