Canopy Sets
for Revell B-17G, Airfix Spitfire Mk I & Cyber-Hobby Meteor F.1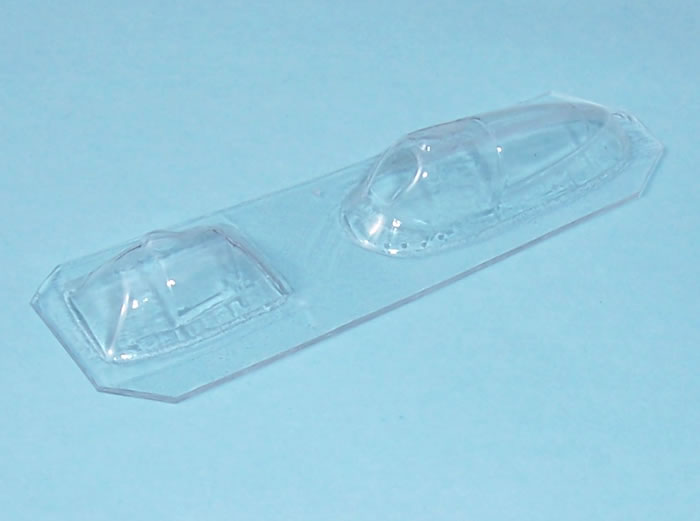 Pavla, 1/72 scale
S u m m a r y :

Catalogue Number:

Pavla Canopy Sets for Revell B-17G, Airfix Spitfire Mk I
& Cyber-Hobby Meteor F.1:

V72-86 (B-17G for Revell Kit #04283)
V72-87 (Spitfire MK I Early for Airfix *)
V72-88 (Meteor F.1 for Cyber-Hobby)

* I assume that this is for the new tool Kit #1071

Scale:

1/72

Contents & Media:

V72-86: 9 x Clear vac-form parts (Includes choices)
V72-87: 3 x Clear vac-form parts
V72-88: 6 x Clear vac-form parts (Includes choices)

Price:

Available online from:

Review Type:

First Look

Advantages:

Good quality. Choices of canopy styles provided for B-17 & Meteor F.1.

Disadvantages:

Pavla are unclear as to which Airfix Spitfire Mk I kit their canopy is intended for; Personally, I would prefer one-piece canopies with the option of opening them, rather than the multi-piece style that "forces" you to display them open.

Conclusion:

Good quality components to enhance the kits the canopies are intended for.
Reviewed by

Mark Davies

HyperScale is proudly sponsored by Squadron.com
Pavla is well known for their extensive range of resin seats, detail and conversion sets, and vac-form canopies. In fact their vac-form canopy range is now really quite comprehensive.
Pavla's canopies are well produced and in many instances appealing because they are packaged for one subject rather than a set where you could end up buying more than you want.
Pavla's canopies are far better than many other vac-form canopies I have seen, and appear more than adequate for their intended task. In my opinion only Falcon's are better (includes Squadron Crystal Clear which they also make). I think that Falcon's canopies have better defined separation lines where you must cut, and provide useful instructions.
Regrettably, in my view anyway, Pavla seems to mould many of its canopies in their component pieces, and so they are optimized to be modelled open. This is presumably to display their accompanying cockpit detail sets to maximum advantage. The problem is not everyone wants open canopies, and it is very hard to model them closed with a result that looks as good as a one-piece moulded canopy. I prefer the option of cutting my canopies open if I wish, or ideally to be supplied with both open and closed examples.
Three canopy sets are reviewed here, and in general the observations made above apply to all, although of course there is no open canopy option with the B-17 set.
V72-86 Boeing B-17G:
Intended for the new Revell kit #04283. This is a most useful set that caters for several different blocks of B-17G. It has two styles of windscreen – one with single panes, and one having an additional dividing frame in both pilots' screens due to a hinged clear-view panel being incorporated.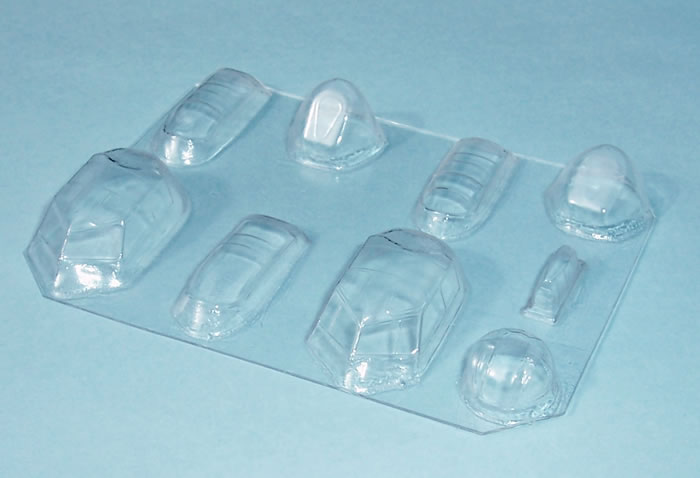 There are three options for the radio room transparency, these being the early style that opened to permit the gun to be raised from within and fired, one where the gun was operated from behind the perspex, and one without a gun. The early long nose cone (shared with the B-17F) and later short one seen on most B-17G's are also catered for. There is only the early style of tail-gun transparency as the kit does not feature a Cheyenne option, and there is upper turret included as well. There are no side-gunners' window options or ball turret, but this does not really matter.
---
V72-87 Supermarine Spitfire MK I Early:
Intended for the Airfix kit, I have assumed that this refers to the new tool Mk I recently released, but it may well be suitable for the older raised surface detail kit too. I think Pavla should be clearer on this point by either having the header read "Airfix Kits", or give the Airfix kit number the set is intended for.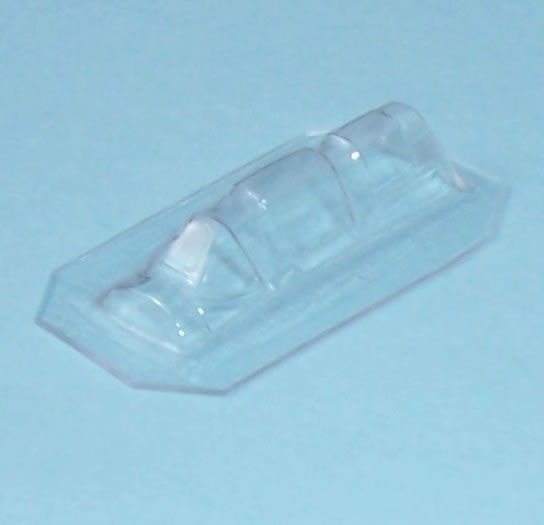 This three-part canopy is suitable to the first few Spitfire MK I's produced, so check your references. The design is such that you are basically forced to model the canopy open.
---
V72-88 Gloster Meteor F.1:
Intended for the recently released Cyber-Hobby kit. A choice of canopy styles is provided for. I skim read several Meteor references in order to be more informative about the canopy with the blister incorporated in the top-opening panel.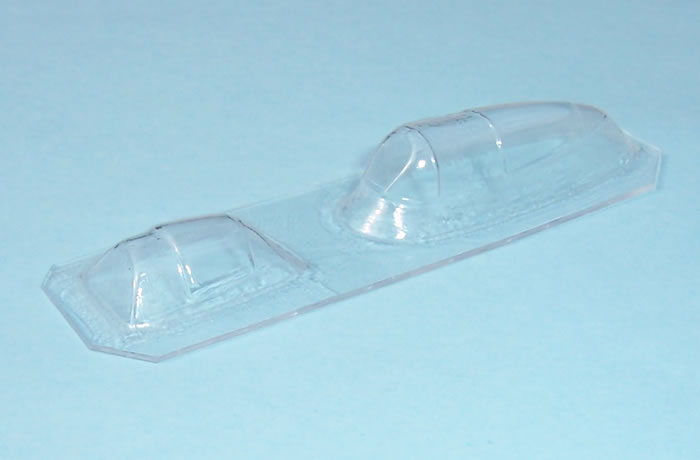 All I could determine is that this type seems to have been fitted to several of the prototypes at least. As usual, check your references for a markings and canopy match. Both canopies are two piece affairs that again force you to model them open. This is because the top-opening hatch is moulded separately, and would need some superbly accurate cutting to and gluing to be modelled closed.
These vac-form canopies are, with the possible exception of the early Spitfire type, the first to be produced for the intended kits as far as I'm aware. This alone makes them a welcome addition to Pavla's accessory range. They appear to be of good quality too. So on this basis they are definitely recommended.
However I for one wish Pavla would consider either giving both open and closed canopy options, or at least mould canopies closed where it will be a simple matter for the modeller to cut and open them.
Thanks to Pavla Models for the review samples.
---
Review Text & Images Copyright © 2011 by Mark Davies
Page Created 6 September, 2011
Last updated 6 September, 2011
Back to HyperScale Main Page