Sea Fury & Mosquito
Resin Updates & Decals
Available Now!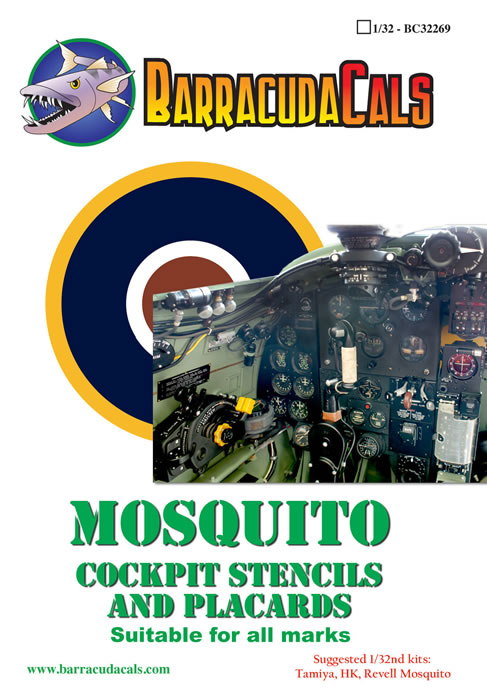 Barracuda Studios, 1/48 & 1/32 scales


HyperScale is proudly supported by Squadron.com
R e s i n U p g r a d e P r e v i e w
Barracuda Studios is proud to announce the last of the new wave of products, available to order now from their website.
This batch, unlike the Luftwaffe theme previous announcements, has an appropriately British theme, featuring products for the Hawker Sea Fury in 48th, and the de Havilland Mosquito in 32nd scale:
BR48350 - 1:48 Hawker Sea Fury Nose Correction Set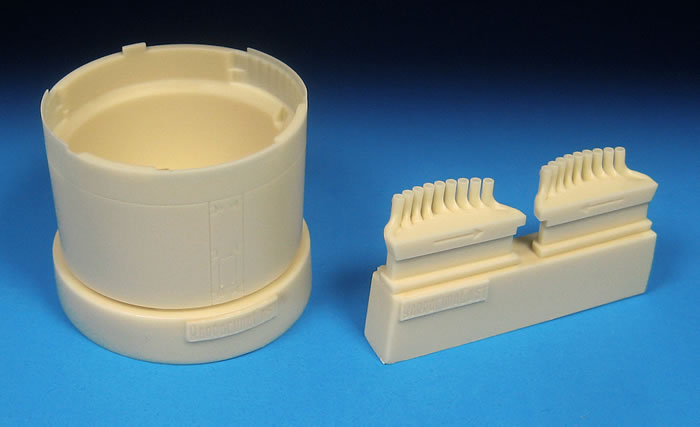 This set consists of a new closed engine cowling with separate exhausts to replace the somewhat crude kit parts. Our resin cowling has fine recessed panel lines featuring very detailed and accurate cowling fasteners and deeply drilled thin walled separate exhaust banks.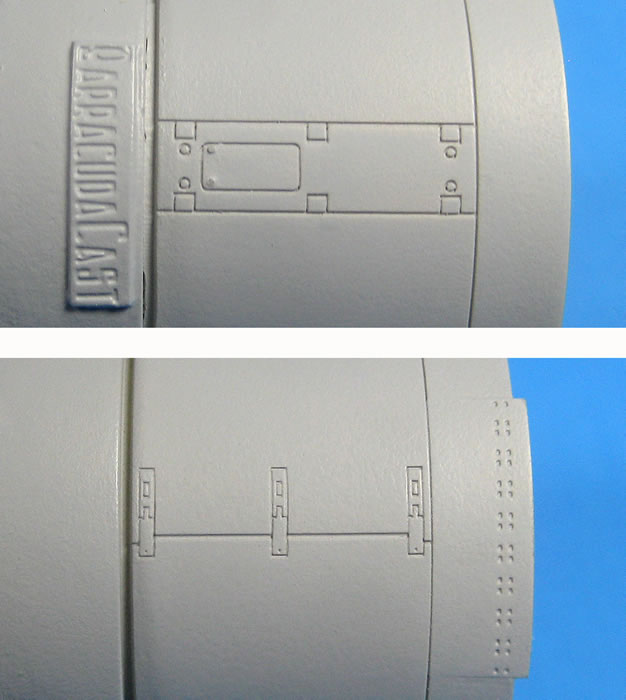 A simple to install upgrade that will add visual impact to your model. Designed specifically for the Airfix Sea Fury. Master patterns by Mike O'Hare.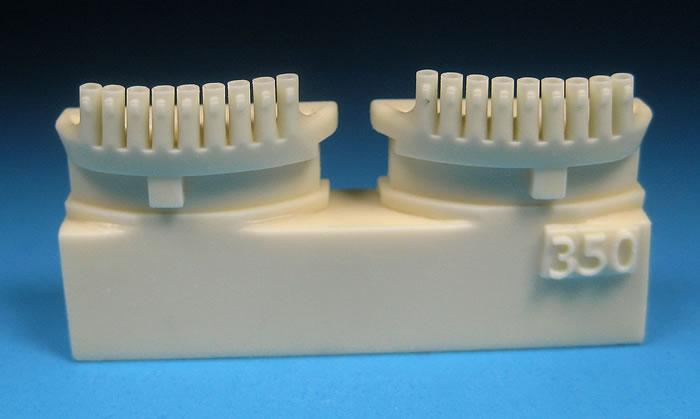 Thanks to Steve Long and the Camden Aviation Museum for their help in researching this set.
---
DECALS
BC48379 - 1:48 scale Hawker Sea Fury Part 1
This sheet contains complete markings for seven Sea Furies:
Decals feature full markings including national markings and complete external stenciling.
Designed by Chris Busbridge.
Printed by Cartograf.
---
BC32268 - 1:32 Mosquito External Stencils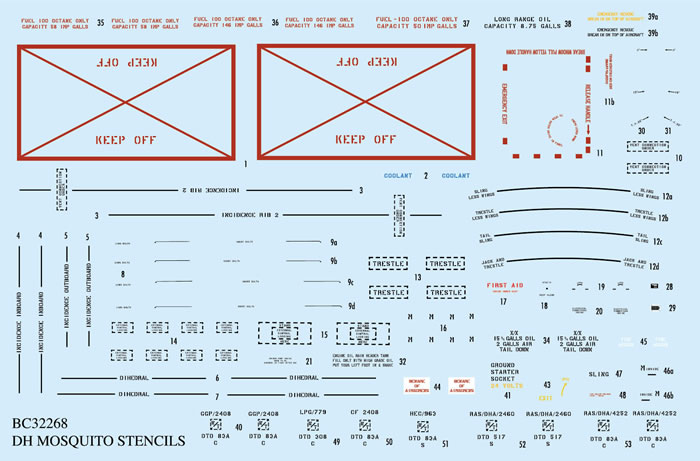 This sheet contains a complete set of external stencil markings for the DH Mosquito family. Included are alternate stencils in red aircraft with black undersides. our stencils are sharper, cleaner, thinner replacements for the kit decals, with an absolute minimum of clear carrier film.

Designed by Chris Busbridge. Printed by Cartograf.
---
BC32269 - 1:32 Mosquito Cockpit Stencils
This sheet contains new, sharply printed gauge faces to replace the kit decal instruments, plus all of the many other stencils and placards found in the Mosquito cockpit.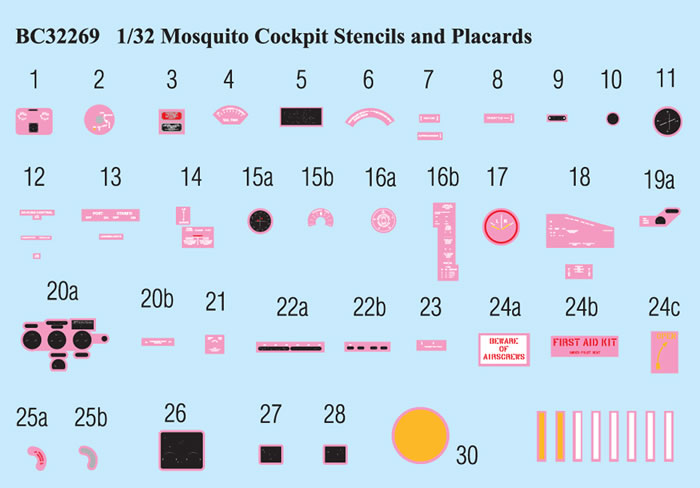 A simple and fun way to add a lot of visual interest to your Mosquito cockpit.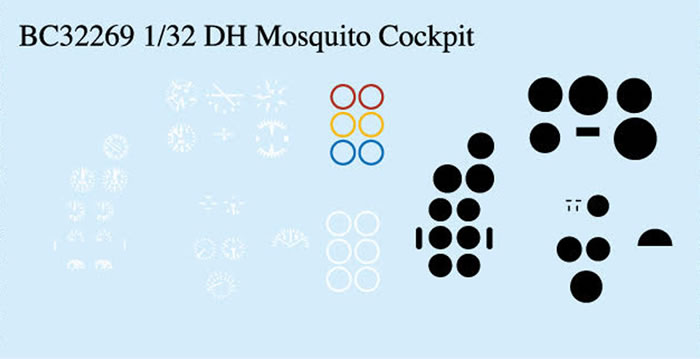 Designed by Chris Busbridge. Printed by Cartograf.
All new products are available right now from Barracuda Studios' website

Happy modelling! Roy

www.barracudacals.com
Thanks to Barracuda Studios for the images and information
---
Barracuda Studio products are available online from their website
---
Text and Images Copyright © 2018 by Barrcuda Studios
This Page Created on 8 November, 2018
Last updated 23 November, 2018
Back to HyperScale Main Page