S u m m a r y :

Catalogue Number, Description and ISBN:

Lockheed SR-71 Blackbird – The Illustrated History of America's Legendary Mach 3 Spy Plane
by Jim Goodall
Schiffer Publishing

ISBN 978-83-65437-60-0

Contents & Media:

Hard Cover Landscape - 224 pages

Price:

TBA

Review Type:

First Look

Advantages:

A fantastic collection of SR-71 Photos including many not seen before spanning the history of this great aircraft.

Disadvantages:

Conclusion:

A must for enthusiasts of Aircraft, the Cold War and particularly suited to the modeller with reference you could only dream of before.

Reviewed by Al Bowie


HyperScale is proudly supported by Squadron

Few aircraft are so legendary and surrounded by secrecy as Lockheed's awesome SR-71 Blackbird which is known to almost all aircraft enthusiasts and a legend of the Cold War. This imposing aircraft with its sinister black scheme overall was, and still is the world's only known operational Mach 3 aircraft. Designed and built by Lockheed's famed "Skunk Works and from the stable of the legendary Aircraft designer Kelly Johnson it was built as a replacement for the infamous U-2 Spyplane and flew from 1962 until it's last official flight in 1999.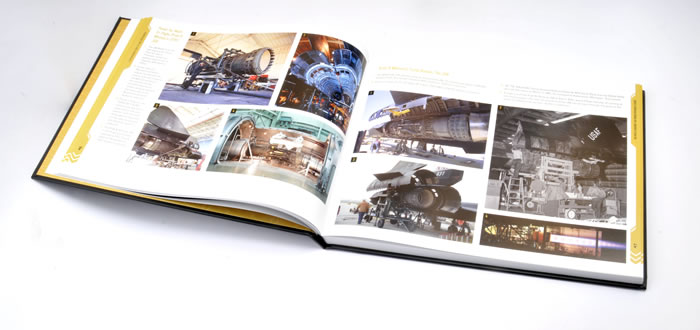 This excellent book is quality bound and it's cover graphics are like the aircraft itself – a sinister black with an illustration of an SR-71 that appears to fly out of the page. It covers all fifty Blackbirds built from its development as a U-2 replacement, contract signing in April 1958 to first flight some thirty-two months later.
The title describes and illustrates the SR-71 like no other before using images from a variety of official and private sources as well as the author's own superb photography. It is quality from cover to cover with excellent quality paper, binding and photographic reproduction.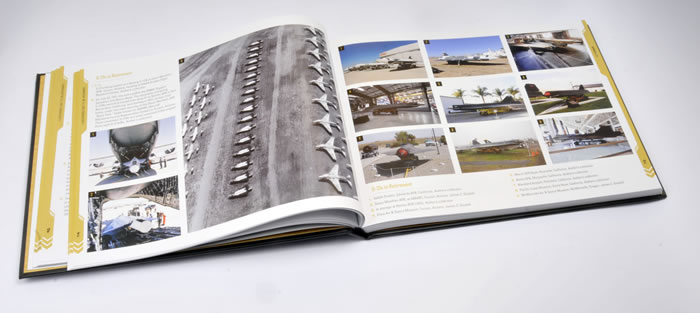 So what makes up this book and makes it special? One thing is the author's passion for the aircraft which is apparent at every turn of the page. Other things are the knowledge shared and the excellent images. No fan of these unique and ominous airframes could fail to be impressed.
The book is A4 landscape in format and laid out in a conventional and easy to follow chapter sequence starting with a Dedication and finishing with a chapter dedicated "The Right Stuff : Lou, Jim and Bob (The test pilots who were the first to fly each type of Blackbird). The contents are as follows:
Dedication

Acknowledgements

Foreward

Introduction

Blackbird Family Tree

A-12 Oxcart

M/D-21 Tagboard

The Pratt and Whitney J58 – Power for Mach 3 Flight

D-21 Tagboard

YF-12A Kedlock

SR-71A Senior Crown

Physiological Support Division (PSD)

NASA Flight Test YF-12 and SR-71

The Right Stuff: Lou, Jim and Bob.
This book is a fantastic tribute to this legendary cold war aircraft that served with distinction and maintained its outright superiority in its role for almost forty years! It provides many de classified photos of the aircrafts development, the Drone Systems it operated with and interestingly the support apparatus that kept these aircraft flying but world beaters.
I have read a few titles on the SR-71 but this one is essentially a large well described family photo album of the Blackbird from genesis to retirement. Its photos are clear and well printed with many never having been published before but what makes them special is the accompanying captions which are informative and factual rather than the speculative nature of some I have read before.
This title is a must for enthusiasts of Aircraft, the Cold War and particularly suited to the modeller with reference you could only dream of before. It is the ultimate aircraft enthusiast's coffee table book but equally at home in a scholarly home library. It appeals on so many levels and I found it captivating.
Thanks to Jim Goodall for the sample.
---
Review Copyright © 2018 by Al Bowie
This Page Created on 19 December, 2018
Last updated 21 December, 2018
Back to HyperScale Main Page
Back to Reviews Page