SO-1221 DJINN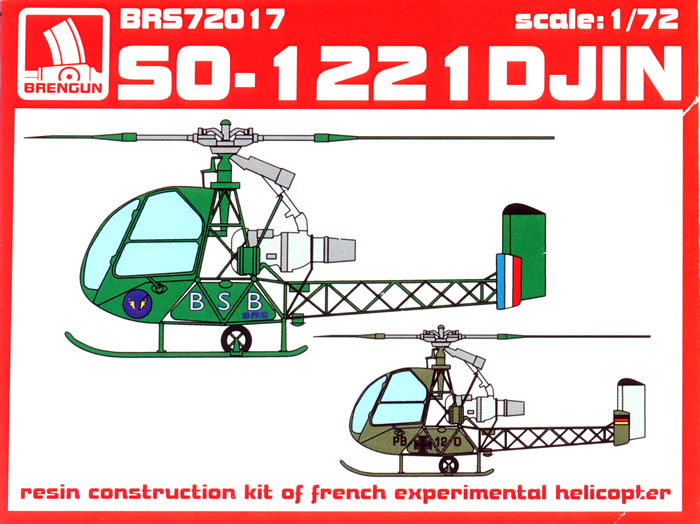 Brengun, 1/72 scale
S u m m a r y :

Catalogue Number:

Brengun Kit No. BRS72017 - SO-1221 DJINN

Scale:

1/72

Contents & Media

31 grey resin cast parts, 2 injected moulded plastic parts, a clear vac-formed canopy (3 parts), a largish sheet of photo-etched of 45 parts, decals and A5 folded instructions.

Price:

28.07€ plus shipping available online from Brengun

GBP£25.30 EU Price (£21.08 Export Price) plus shipping available online from Hannants

and hobby retailers worldwide

Click here for currency converter.

Review Type:

First Look.

Advantages:

Brengun offer some unusual subjects and this French helicopter is one of these. A well detailed model will be ended up with.

Disadvantages:

There is some really fine photo-etched parts to deal with, especially the complex tail boom. Great care will be needed when working with it. Some miss labelling of parts in the instructions.

Conclusions:

Brengun continues to give us more esoteric options in 1/72 scale and this Djinn Experimental helicopter is a good option that fills a hole in the early helicopters story.

Reviewed by David Couche

The Sud-Ouest S.O.1221 Djinn is a French two-seat light helicopter designed and manufactured by aircraft manufacturer Sud-Ouest, which later became Sud Aviation. It was the first indigenously-developed French helicopter, as well as being one of the first practical European helicopters to be produced. The Djinn was also the first rotorcraft to harness tip-jet propulsion to enter production.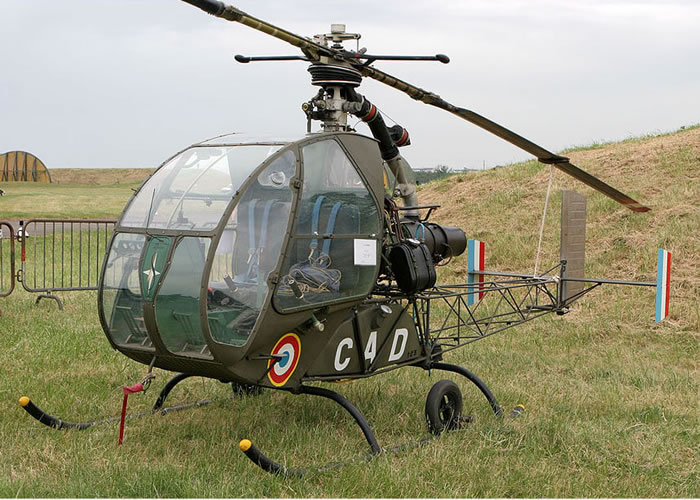 The Djinn was developed to function as a practical implementation of the earlier experimental Sud-Ouest Ariel rotorcraft. Atypically, the rotors were driven by compressed-air jets at the end of each blade, which had the benefit of eliminating the need for an anti-torque tail rotor. On 2 January 1953, the proof-of-concept S.O.1220 performed its maiden flight; it was followed by the first of the S.O.1221 Djinn prototypes on 16 December 1953. During the subsequence test program, one of the prototypes was recorded as having achieved a world altitude record.
Having been suitably impressed by the performance of the Djinn during testing, both the French Army and the German Army chose to procure the type, as well as a number of other customers. Operationally, the type was used for various purposes, including liaison, aerial observation, training, and casualty evacuation. The Djinn was phased out of production during the 1960s as a consequence of the greater success of the comparably more conventional Aérospatiale Alouette II and Aérospatiale Alouette III helicopters.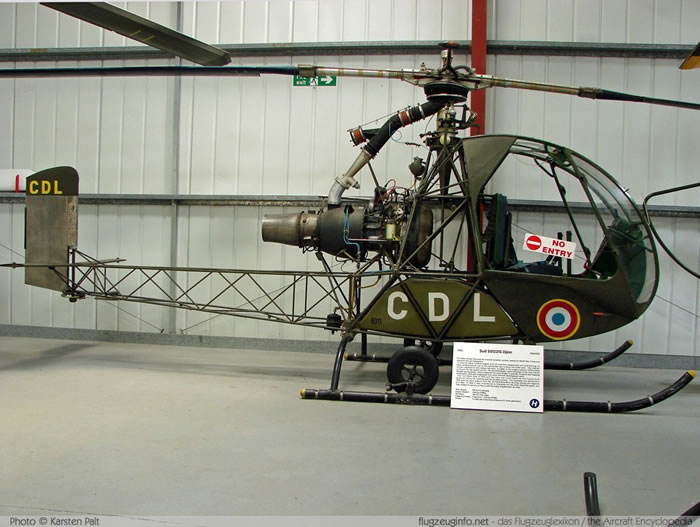 Having observed the development of the Djinn with considerable interest, the French Army encouraged the construction of a pre-production batch of 22 helicopters, which were used for evaluation purposes. The first of these pre-production aircraft flew on 23 September 1954. Three of the pre-production helicopters were subsequently acquired by the United States Army, designating it as the YHO-1, for the purpose of participating in their own series of trials; according to aviation author Stanley S. McGowen, the US Army held little interest in the type. According to author Wayne Mutza, the US Army had found the YHO-1 to be an excellent weapons platform, but had been compelled to abandon interest in the programme by political opposition to the procurement of a rotorcraft that had non-American origins.
The French Army ordered a total of 100 helicopters. The Djinn was operated by the French Army in variety of mission roles, such as liaison, observation, training purposes; when flown with a single pilot, it could be outfitted with two external litters for the casualty evacuation mission. In addition to the French military, a further ten countries placed orders for the type; such as a batch of six rotorcraft which were procured by the German Army. Production of the Djinn came to an end during the mid-1960s, by which point a total of 178 Djinns had been constructed; the type had effectively been replaced by the more conventional and highly successful Aérospatiale Alouette II. Some Djinns were sold on to civil operators; in this capacity, they were often equipped for agricultural purposes, fitted with chemical tanks and spray bars.
Brengun has given us another interesting if not esoteric subject. In this case Brengun has redone the 2000 released Extatech kit, but with some new and improved parts. It is still instantly recognisable as the Extratech kit by the decals still clearly marked as Extratech.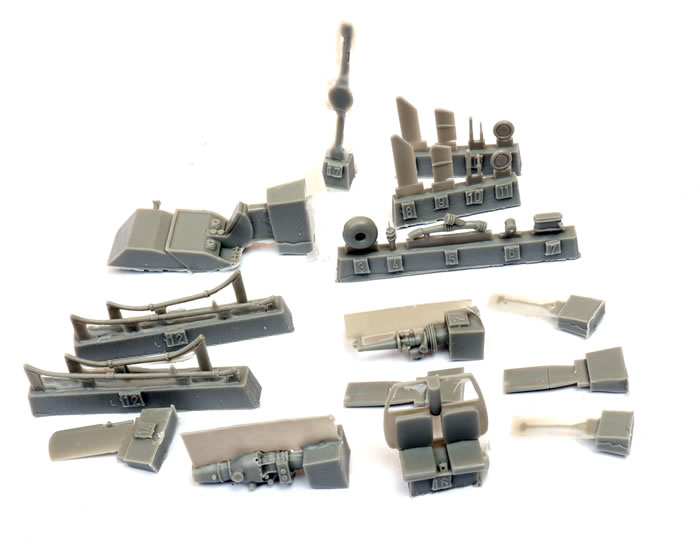 The kit comes on the typical Brengun stout and hardy box with 2 bags of nicely cast resin parts, containing 31 grey resin parts, 2 grey sprues each containing one injected moulded rotor blade, a sturdy vacuum formed canopy, a good sheet of 45 fine photo-etched parts, a small sheet of decals and a set of A5 folded B&W instructions. The parts have good detail but, as is often found with limited run kits, is some very minor flash to clean up before construction. This small chopper is far from a simple build. There is complexity, especially in the folding and placement of the tail boom, as well as the need for extra care in handling this small model in completing it and finishing it with such fine detail without a great deal of structural strength. It is not a beginners build but aimed at the more competent modeller.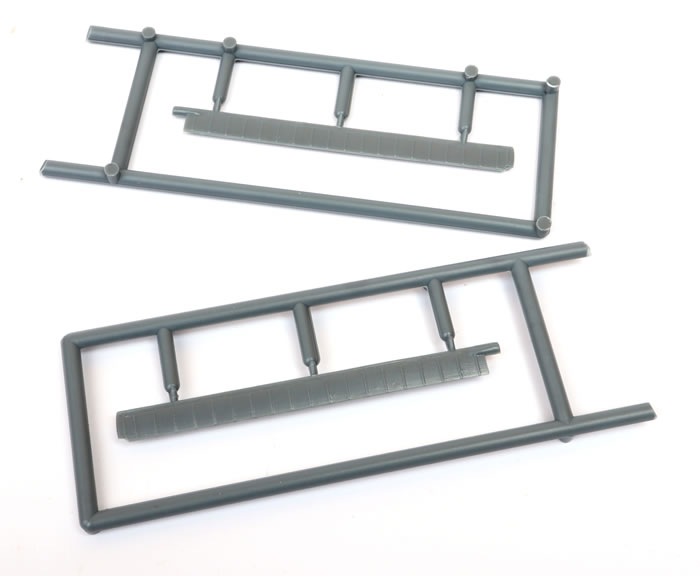 The kit has the main floor and instrument panel as a one piece casting along with the rear wall with seat cast integrally with it. There is a range of small resin and etch parts, including etched seat belts, that make up a quite detailed cockpit. The vac-formed canopy parts, the main central piece and the 2 sides have been formed from thicker material to improve the strength of such a major construction. The vac-forms themselves are very clear and well formed, which will make masking and painting an easy process.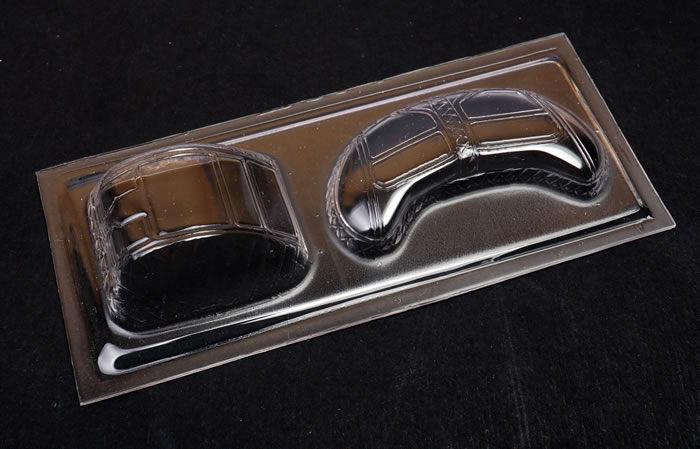 Further construction is in subassemblies being, the one piece folded photo-etch tail boom. Careful folding will see you with a very fine structure that would not be possible with injected moulded plastic parts, but as warned above, take real care with handling the model one it is attached. The structure for the rotor head is again, mainly etched pieces. You are given a choice of blade structures, depending on whether you want the early type (German scheme) or the later version (French schemes). The engine builds up mainly of resin parts but with some etched wiring looms. It should be nicely detailed. These subassemblies then come together and your Experimental helicopter is ready to paint.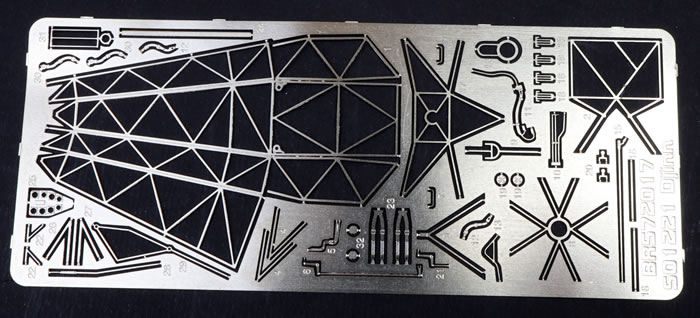 The instructions are clear and leave few doubts to the placement of all parts.
One problem I did notice is that the labelling of the parts in the assembly instruction is incorrect but they are mainly the major parts which are very obvious, they all have the label RP1 but are RP14, 15 etc., which seems to indicate a typo leaving off the last digit. There are colour call outs for interior details etc, but the list is just a list of colours, not linked to any paint manufacturer at all. I think it's pick the nearest paint colour of your favourite brand and go from there or use photo references, as I found quite a few for this little chopper.
---
Colours and Markings
There are 3 schemes provided on the last page of instruction and they are;
SO 1221 Djinn, French Army, demonstrator for US Army, 1960
SO 1221 Djinn, French Polar Expedition, 1962/63
SO 1221 Djinn, German Army, 1958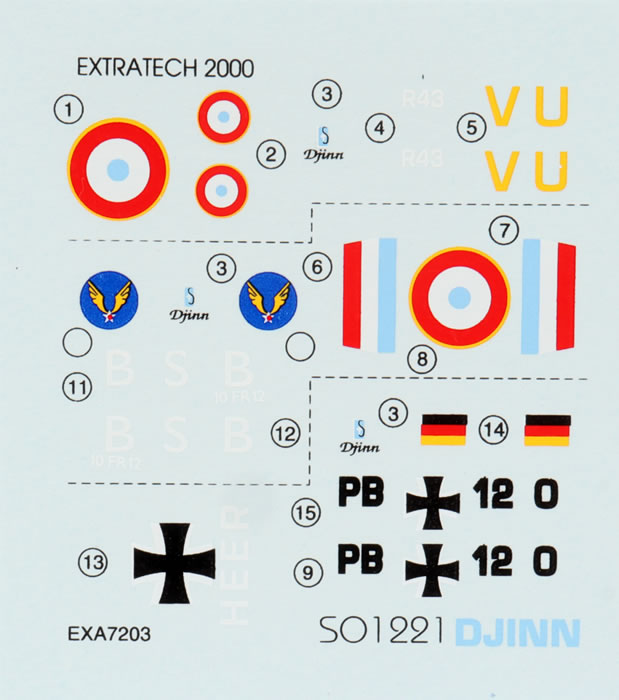 Decals are in register and thinly printed.
I think Brengun has hit the mark for another interesting and esoteric helicopter and I applaud them for daring to be different.
This is certainly not a kit for the modelling beginner but for those with some multi-media kit experience with all the challenges of dealing with resin, photo-etch and vacuum formed parts.
I would recommend this to the modeller of helicopters or the French connection and I will certainly build it in the near future.
Thanks to Brengun for the review sample.
---
Review Text and Images Copyright © 2020 by David Couche
Page Created 15 September, 2020
Last updated 15 September, 2020
Back to HyperScale Main Page
Back to Reviews Page