Eduard + Alley Cat 1/32 scale
Messerschmitt Bf 109 T-2
by Dejan Lukic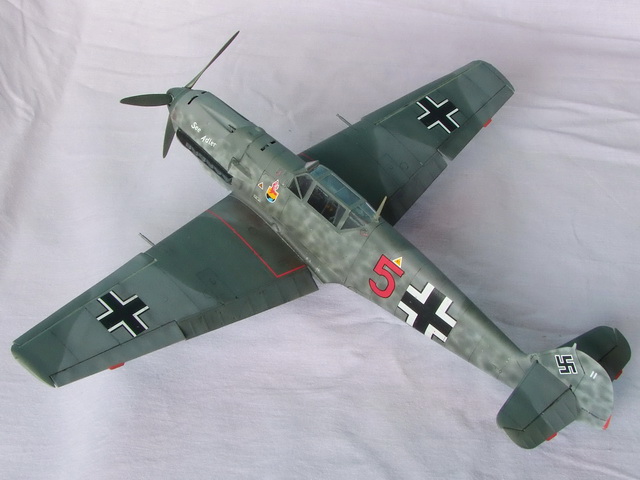 Messerschmitt Bf 109 T-2

Eduard's 1/32 scale Messerschmitt Bf 109 E-4 is available online from Squadron.com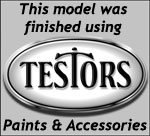 For some of you that are not familiar with the Bf 109T, here is its short history...
Prior to the war the German Navy had become fascinated with the idea of the aircraft carrier. Borrowing ideas from the British and Japanese (mainly Akagi), they started the construction of Graf Zeppelin as part of the rebuilding of the navy. The air group for the carrier was settled on Messerschmitt Bf 109T fighters and Ju 87T dive bombers. The suffix 'T' denotes carrier, 'Träger', in German use.

Initially 10 Bf 109E-3s were ordered to be modified to a Bf 109T-0 standard. This included, adding a tail-hook, catapult fittings, structural strengthening, and the wingspan increased to 11.08 m. The ailerons were increased in span, as were the slots, and flap travel was increased.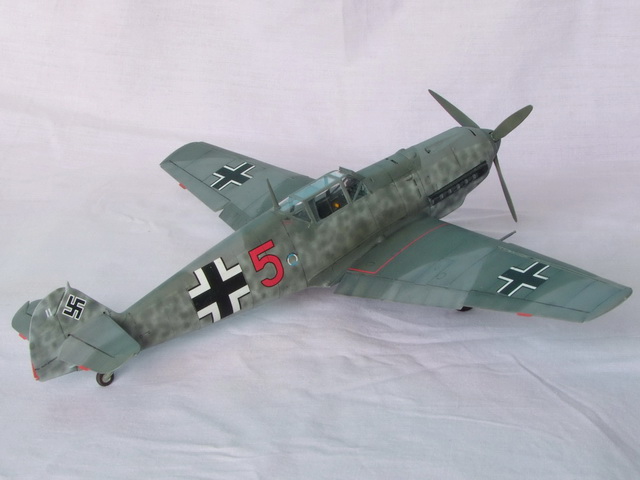 Following flight tests, especially the catapult tests, a series of 70 T-1s with DB601Ns was to be produced at Fieseler in Kassel, but after seven T-1s were built, the carrier project was canceled. The remaining 63 of 70 T-1s were built as T-2s without carrier equipment and some of the T-0 and T-1s may have been "upgraded" to T-2 standard. It was found that the performance of the T-2 was closely comparable to the E-4/N and, because of its ability to take-off and land in shorter distances, these fighters were assigned to I/JG.77, deployed in Norway on landing strips which were both short and subject to frequent, powerful cross-winds. Some time after the unit was ordered to turn over their aircraft to a test unit that was training on the Drontheim-Fjorde strip and received E-3s as replacements. The armament of the Bf 109T consisted of two MG 17 above the engine and one MG FF/M cannon in each wing. T-2s were used even in some Night Fighter groups as training aircraft. Some examples with JG11 and NJG1 served well into 1944.

Bf 109Ts was also responsible for the downing's of the first B-17s over ETO prophety of British Costal Command
Model - Messerschmitt Bf 109T-2
Scale 1:32
Model kit – Eduard Bf 109E-4
Conversion set – Alley Cat AC32001C Bf 109T-2

This was my first try with a resin conversion and I have to admit that I was skeptical about the likelihood of success.
But it turned out that using Alley Cat conversion was very simple and almost easy even for beginner with the resin parts (that would be me ).
This set comprises the new extended wing tips as well as new etended slats and ailerons, also included is a 3 part 300 litre centre line drop tank, new drop tank base and a new engine air intake (Fiesler type) used on the later models as well as a small photo etch sheet that contains carrier hooks and the scribing template for the spoilers that are on the upper wing surfaces.Supplied in the set, is a set of decals to do one of six aircraft.
All painting is done with Testor's Model Master enamels and Valejo acrylic varnish. As usual weathering is kept to minimum.
This is typical early Bf 109T-2 stripped from all carrier equipment.It belonged to 2./JG77 based at Lister airfield in Norway during summer of 1941
---
Images and Text Copyright © 2012 by Dejan Lukic
Page Created 9 April, 2012
Last Updated 9 April, 2012
Back to HyperScale Main Page