Planet Models' 1/48 scale
Blohm und Voss P.211

by Brett Green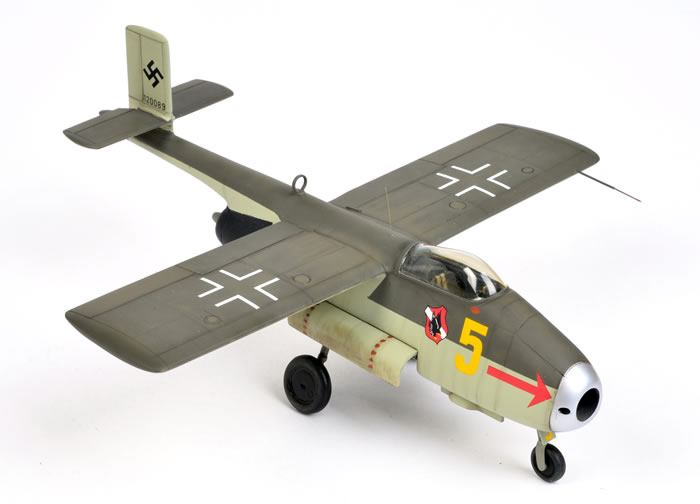 Blohm und Voss P.211

HyperScale is proudly supported by Squadron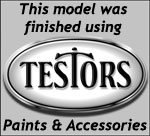 There is nothing like looming book and magazine deadlines to crank up the speed of the model production line.
March 2012 has proven to be even more productive than February, with four models being finished - although this one was started more than ten years earlier.
I picked up three 1/48 scale Planet Models Luftwaffe '46 kits around 2002 - the Focke-Wulf Flitzer, the Blohm und Voss P.211 and the Heinkel P.1077 Julia.
This is the P.211. The kit comprises just 20 parts in yellow coloured resin plus a single vacform canopy.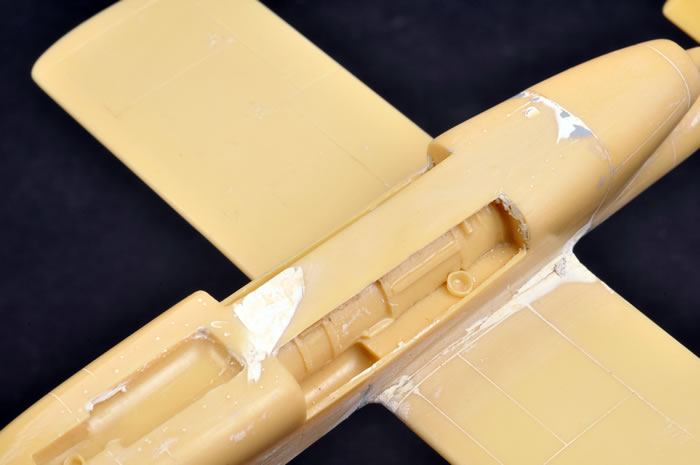 I started working on this simple model in the early 2000s and found myself discouraged by the amount of filler required. I put it bag in its bag and promptly forgot about it until I was digging around for inspiration for the Luftwaffe '46 chapter of a forthcoming book. With renewed enthusiasm and greater confidence in Milliput, I resumed work on this model last Thursday at the same time as the P.1077, and had both projects finished and painted by Sunday night.
The cockpit had already been installed and painted, including the cast-on harness straps, so I simply added a gunsight from a HobbyBoss Me 262. I used the DF loop from the same kit on the P.211's spine.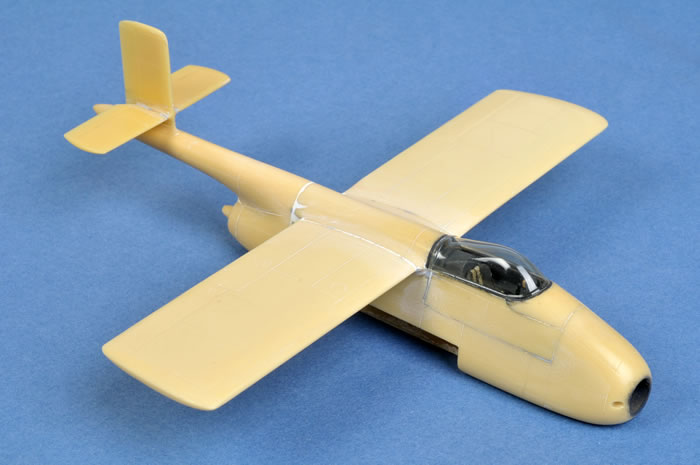 One of the horizontal stabilisers had broken off while rattling around in the shopping bag, so this was drilled, pinned with copper wire and glued back in place.
I managed to obliterate a lot of the nice finely recessed surface during my frenzied filling and sanding, so panel lines were restored with a scriber using Dymo tape as a straight guide.
I decided on a hypothetical late-war finish that was loosely based on a Heinkel He 162 scheme, but using RLM 71 Dark Green on the upper surfaces (I figured Blohm and Voss would have lots of old paint lying around) and the elusive "sky" shade below.
The flat finish is my favourite Testor's Model Master Flat Clear Lacquer - sprays well, dries fast, and is genuinely flat.
Nose weight was not required thanks to the skinny tail boom, and the spindly resin undercarriage holds the chunky model up remarkably well - for the moment!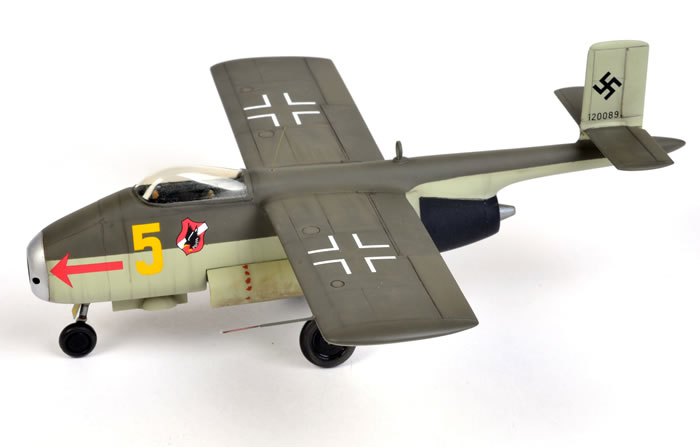 This model, along with two other Luft '46 subjects, will be the subject of a big Chapter in a forthcoming Osprey Masterclass book on Luftwaffe Jet and Rocket Aircraft.
More information will be available closer to release.