Special Hobby's 1/72 scale
Fairey Firefly Mk.I
by Aleksandar Andric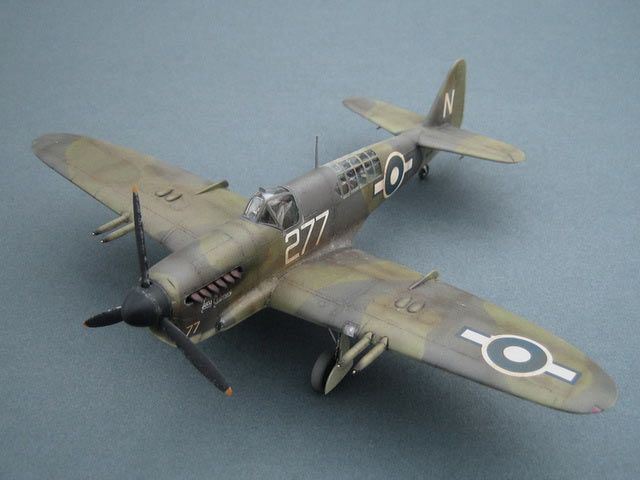 Fairey Firefly Mk.I

Special Hobby's 1/72 scale Firefly Mk.I is available online from Squadron.com
Background
Designed as a replacement for the Fulmar, the Firefly was powered by a 1730 hp Rolls-Royce Griffon snage, giving it a top speed of 509 km/h. It was used in many notable raids, such as the one of the attacks on the Tirpitz battleship, and in the Pacific, destroying oil fields on Sumatra.
A less known fact is that the Fireflies of the 1772nd FAA squadron were the first British aircraft over Tokyo. After the war they were succesfully exported, and also used for training and target towing.
---
In the Box

Special Hobby Firefly is a "short run kit" in the full meaning of the term - there are more resin parts than plastic ones! Also, it means that some experience and a LOT of patience and dry fitting are required. Of course, there's also a small etched fret with the smallest parts.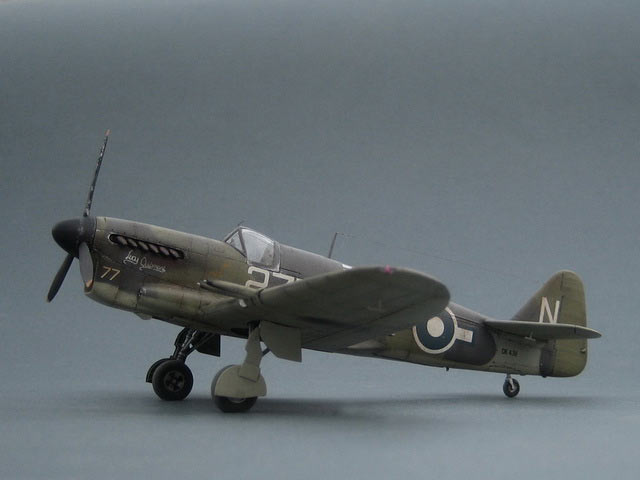 The detailing is exceptional, while the accuracy is spot-on compared to photos and Czech "Revi" magazine scale plans. It looks that these plans were used in the process of creating the moulds. I am also amazed by the quality of the the canopy, which, while injected, is more transparent than most vac replacements I've seen.
The beginning confirmed my doubts: there aren't two part that can just be glued together without sanding/ reshaping/ flash removal!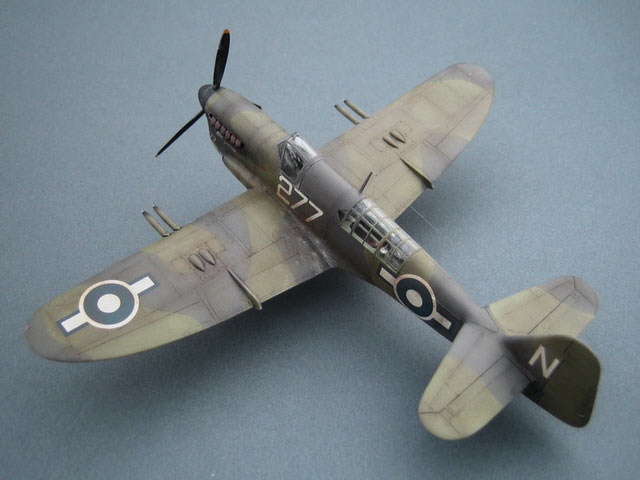 Although the resin interior is fantastic, almost every small plastic part has to be cleaned from flash or replaced. the biggest problem (as with most "short-run" kits), is that the wing trailing edge is too thick. I thinned it down from the inner side, but this created a huge gap at the wingroot. Some putty took care of that. I also had to thin the part of the wings where the resin wheel wells go, to make them fit. Other minor modifications include:
drilled exhaust pipes

thinned prop blades and reshaped at the top

scratchbuilt landing / position lights

poorly moulded gear legs modified and detailed

added brake line wires

landing gear covers thinned and detailed with some scratchbuilt frames

added various hatches, antennae, and what-not...

small intakes at the bottom of fuselage drilled

gun barrels made from medical needle

scratchbuilt gunsight reticle
The cockpit was painted with slightly lightened Hu78. Upper cammo was done with modified Hu123 (added some medium blue) and Hu31 (added some khaki and green). The lower color is Hu90. Preshading was done with dark gray, and the post shading done using my own "brew" consisting of highly thinned matt varnish (some 60% thinner) with a few drops of brown.
Decals are from the box, representing a Pacific theatre Firefly Mk.I of 1771 Sqn aboard HMS Implacable in 1945.
---
Text and Images Copyright © 2012 by Aleksandar Andric
Page Created 30 April, 2012
Last Updated 1 May, 2012
Back to HyperScale Main Page