Hasegawa's 1/48 scale
Arado Ar 234 C-3 (V19)

by Brett Green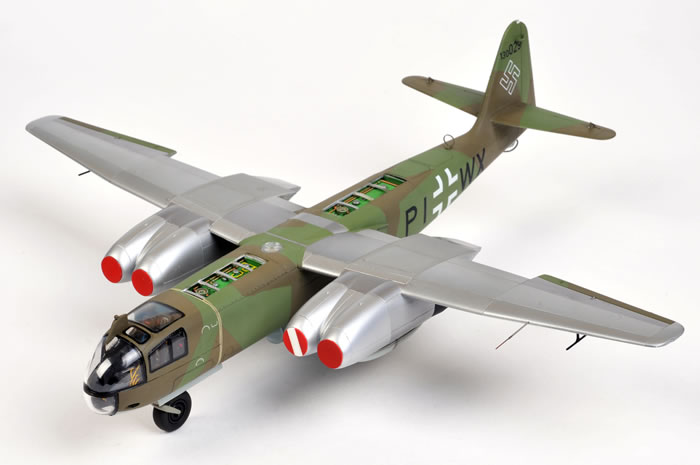 Arado Ar 234 V19

HyperScale is proudly supported by Squadron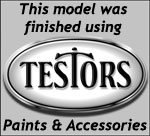 As the first operational jet bomber in the world, I knew that I really had to have an Arado 234 of some description in my forthcoming Osprey Masterclass Luftwaffe Jets and Rocket Aircraft book, but I wanted to do something a bit different.
After scouring the Monogram Monarch Ar 234 book I found a couple of photos of Ar 234 V19 - the very first four engined Arado Ar 234 C series prototype.
I was intrigued that the wings and engines in the partial views offered by the photos appeared to be bare metal, but the fuselage was certainly camouflaged.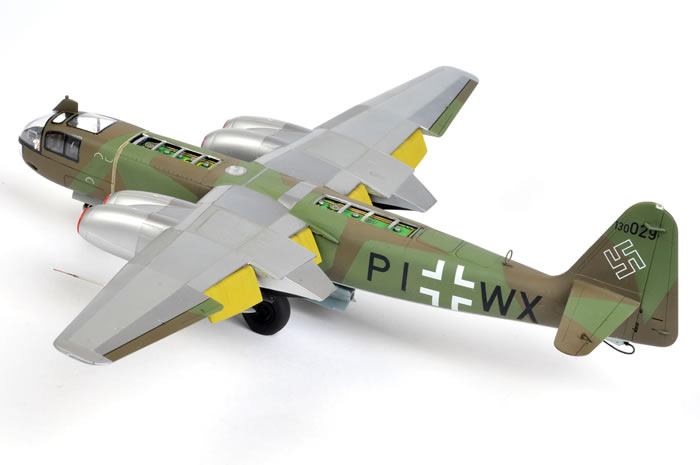 I adapted the fuselage fuel tanks, flap bays, flaps and main wheels from CMK's Ar 234 B update set to my C version, and used individual letters and numbers from a couple of Fantasy Workshop decal sheets to reproduce the radio code and werknummer shown in the book's Appendix (but not visible in the photos).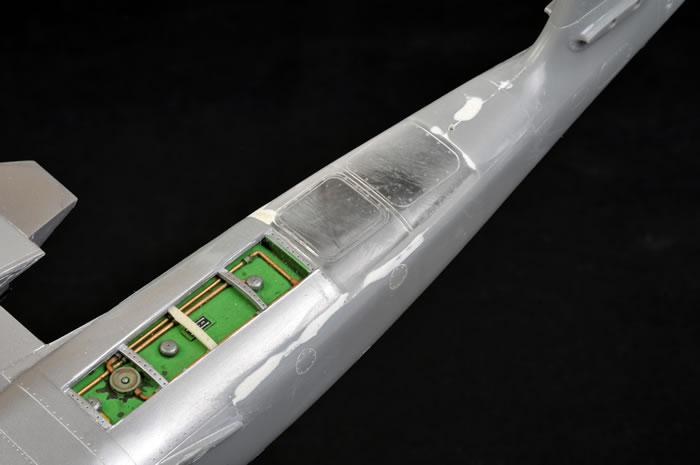 I also used Scale Aircraft Conversions' white metal landing gear. Hasegawa's parts breakdown demands that you install the undercarriage legs before the fuselage halves are closed, so the robust medium of white metal came in very handy during later heavy handling of the model in the painting stage.
As well as these enhamcements, I also used a resin seat from the old Cutting Edge Ar 234 detail set (an Ultracast Me 262 seat would do the job equally well though - I just didn't ave one on hand) and some fine wire for the cable looms behind the instrument panels. Everything else in the cockpit is from the box - it really is very well detailed as supplied. The decal instruments on the side console work particularly well.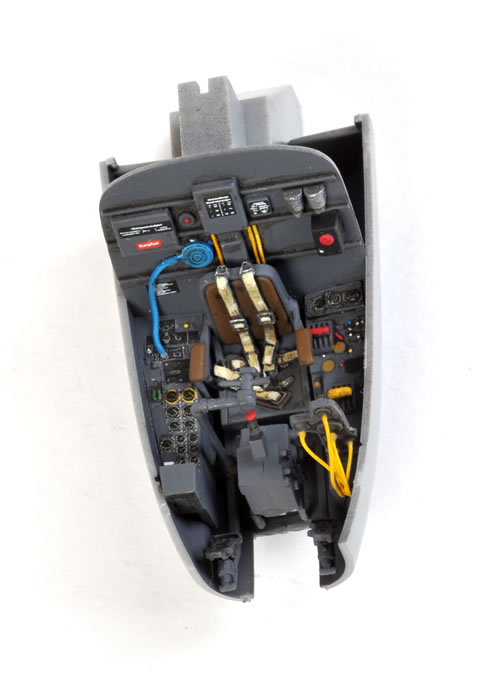 I added a Cutting Edge brass DF loop too.
The double-masking of the canopy frames was tricky but worth the extra time and effort.
A few photos of the results are attached.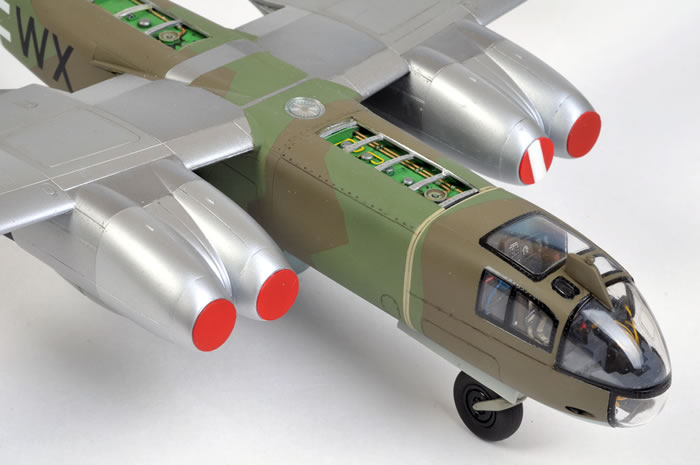 More information will be available closer to the book's release.