Sopwith Pup
Fokker D.VII
RAF S.E.5a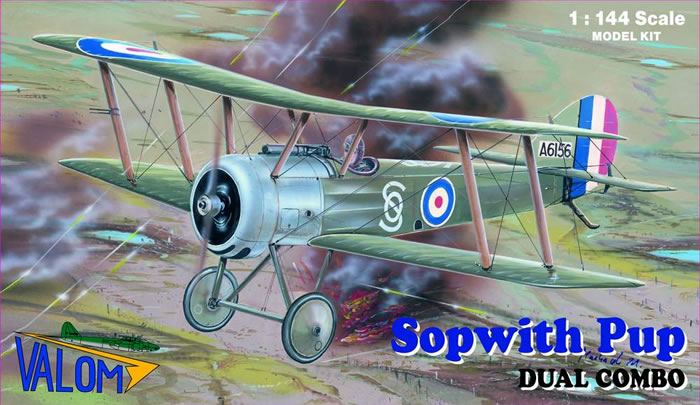 Valom, 1/144 scale
S u m m a r y :

Catalogue Number

14402 Sopwith Pup

14403 Fokker D.VII

14404 RAF S.E.5a

Contents and media

32 plastic parts, 24 Photo Etch parts, decals and A5 instructions

32 plastic parts, 32 Photo Etch parts, decals and A5 instructions

30 plastic parts, 4 resin parts, 32 Photo Etch parts, decals and A5 instructions

Scale

1/144

Price:

Hannants

Review Type

First Look.

Advantages:

Fills a niche spot in the market, previously dominated by resin or white metal producers.

Disadvantages:

None noted.

Recommendation:

Patience, good eye sight and tweezers will be needed. Highly recommended.
Reviewed by Phil Parsons

This is the start of a new theme for Valom's 1/144 scale aircraft as they branch out into World War One aircraft. In my last kit review on a 1/32 scale WW1 aircraft I described the excitement felt upon looking in the box and surprisingly I got a similar feeling upon viewing Valom's latest releases.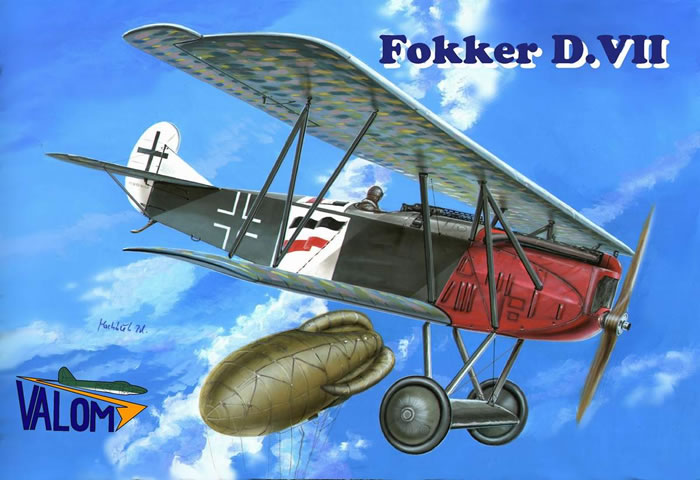 How can that be? you ask.
Wel,l some of you may be familiar with the game "Wings of War" or as it is now known "Wings of Glory" a wargame involving manoeuvre cards and 1/144 prepainted aircraft.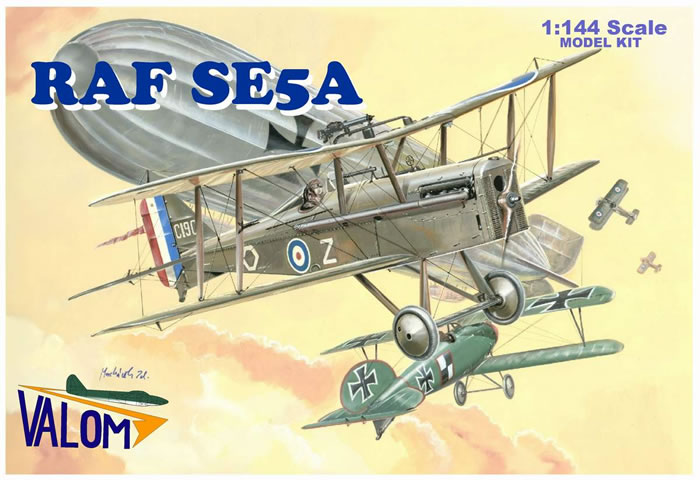 Until now, to expand your private air force you could repaint their metal cast aircraft or construct your own using resin kits. So hence my excitement at seeing not one but two 1/144 aircraft in each of Valoms three latest releases.
There are 1/144 WWI aircraft available (resin, white metal, pewter or 3D printed), but as far as I know these are the first injection moulded plastic kits to be manufactured.
These latest releases from Valom come in an end opening box with the plastic, instructions, PE and decals sealed within a plastic bag. Each kit is a dual combo, ie parts to complete two airframes are provided. In this scale, WW1 aircraft are very small, detail being difficult to achieve however, Valom has managed to create some very nice plastic detail that is well moulded for the scale, the cockpit walls are thick for this scale however, this cannot be avoided with plastic. To compensate were possible, Valom has added additional detail with PE, which includes a machine gun for the SE5a and various cockpit leavers.
Replicating the ribs in 1/144th scale would be difficult, so the wing ribs on both the Pup and D.VII, rather than being moulded as raised features they are done as fine panel lines which in this scale should look okay.
Construction is very straightforward with some minor cockpit detail (seat, floor, various levers and instrument coamings) in plastic and PE. Once the fuselage closed up the tail plane and wings, with a representative chord profile, come next with finally the cabane and wing struts in PE rounding out construction. It is here that care is needed; these are very small, so good eyesight, or magnification are essential, and if you have carpet under your work area, you do so at your own risk!
The kits come with a lovely set of decals with four marking options per kit. The decals look to be produced by Valom and are in register with thin carrier film, the D.VII includes various lozenge decals which I have compared with 1/48 and 1/32 scale lozenges from various kit and decal manufacturers, to which they are very close in colour and I think that they are a very good representation for their scale.
You have the following options for each kit:
Sopwith Pup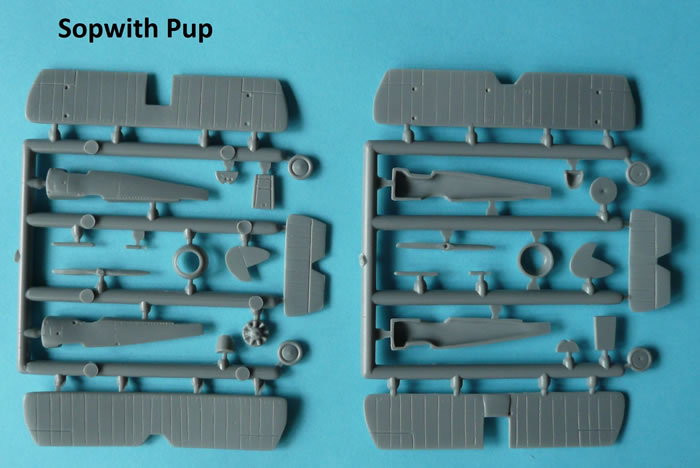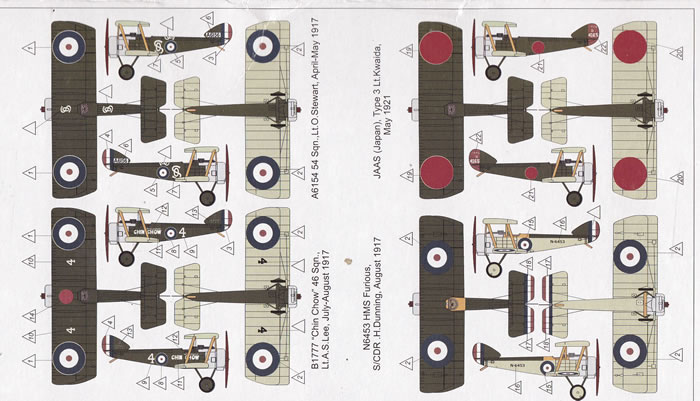 B1777 "Chin Chow" 46 Sqn. Lt. A.S.Lee, July-August 1917
A6154 54 Sqn. Lt. O. Stewart, April-May 1917
JAAS (Japan), Type 3 Lt. Kwaida, May 1921
N6453 HMS Furious, S/CDR. H. Dunning, August 1917
---
Fokker D.VII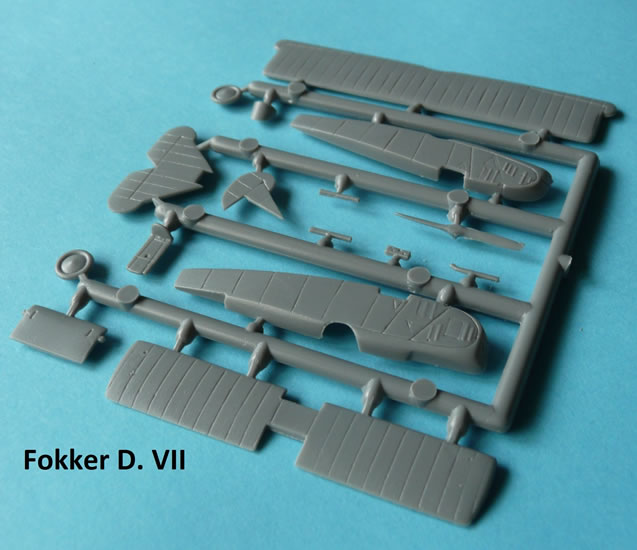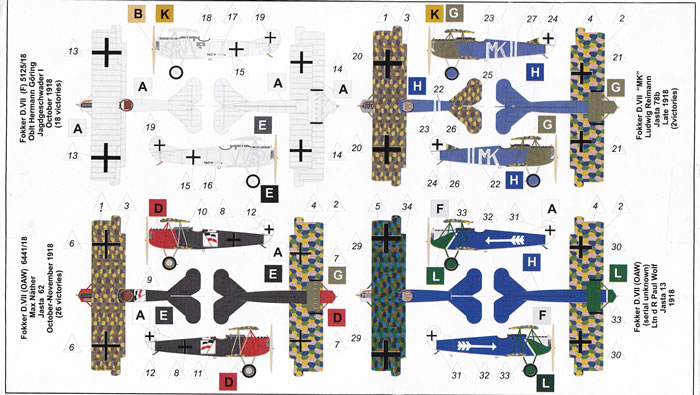 Fokker D.VII (OAW) 6441/18 Max Näther Jasta 62 October-November 1918 (26 Victories)

Fokker D.VII (F) 5125/18 Obit Hermann Göring Jagdgeschwader I October 1918 (18 victories)

Fokker D.VII (OAW) (serial unknown) Ltn d R Paul Wolf Jasta 13 1918

Fokker D.VII "MK" Ludwig Reimann Jasta 78b Late 1918 (2 victories)
---
RAF SE5a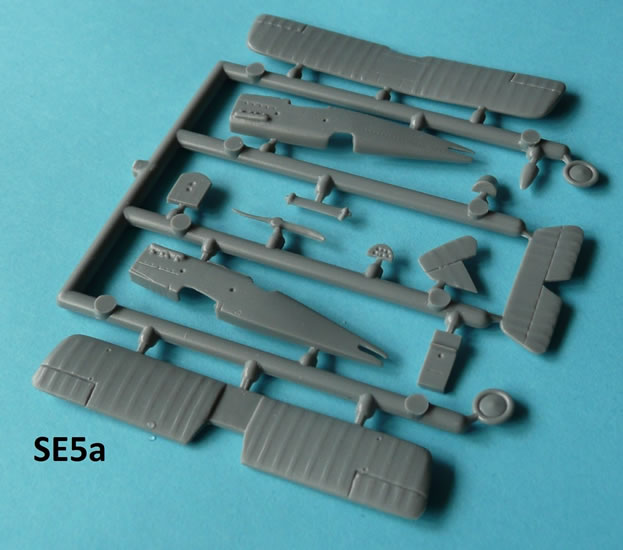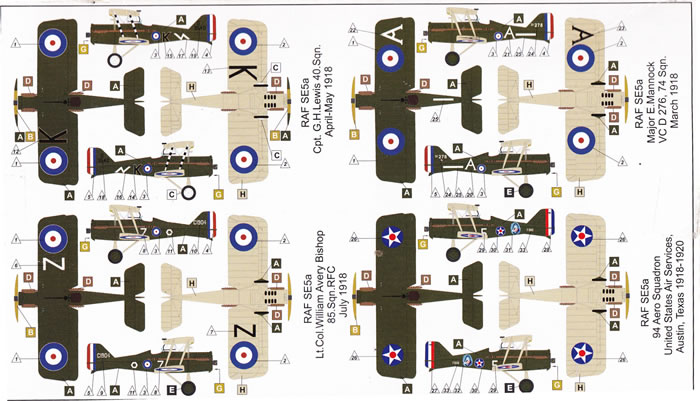 Lt.Col. William Avery Bishop 85Sqn.RFC July 1918

Cpt. G.H. Lewis 40 Sqn. April-May 1918

94 Aero Squadron United States Air Services, Austin, Texas 1918-1920

Major E. Mannock VC D276, 74 Sqn. March 1918
The painting guide is on the back of the box and matches paints to both Humbrol and FS numbers.
I really like that Valom have branched out into the 1/144 scale WW1 area. There is a demand for this scale from War Gamers who build entire Squadrons and Jastas. This area has until recently been the domain of either resin or metal aircraft manufacturers that can be reasonably expensive. These lovely aircraft from Valom will certainly fill a niche market, and I certainly look for to their future releases of the Nieuport 17, and Albatros D.V.
Thanks to Valom for the review sample.
---
Review Text and Images Copyright © 2013 by Phil Parsons
Page Created 19 December, 2013
Last updated 19 December, 2013
Back to HyperScale Main Page