US Navy Interwar
Camouflage Experiments, 1935/36
The Models
by Steven Eisenman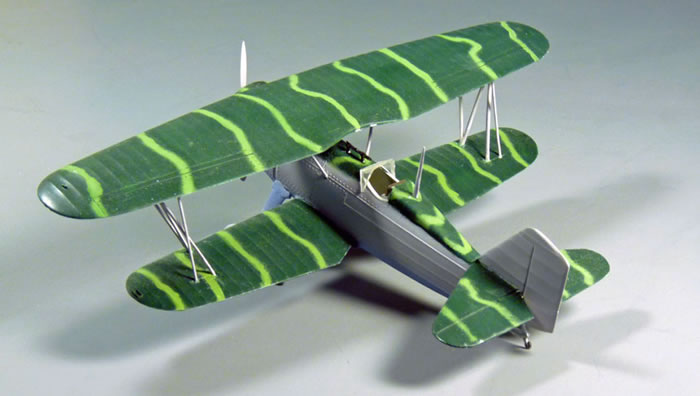 Hawker Tempest Mk.V

RS Models' 1/72 scale Curtiss Hawk II is available online from Squadron
I cannot remember if it began with a phone conversation or an email, but it was typical Dana style of excitement, like a young boy who just got a Red Ryder carbine; "You would not believe what I found!"
Upon seeing the scans of watercolor drawings, I also could not believe what he had found. It was as if the U.S. Navy had gone Braniff International Airways before there was a Brannif (do a Google search for Braniff aircraft).
Dana said he was planning on doing an article on his discovery. I suggested that perhaps showing the schemes on models would be most interesting, and that I would try to get some done. Dana agreed.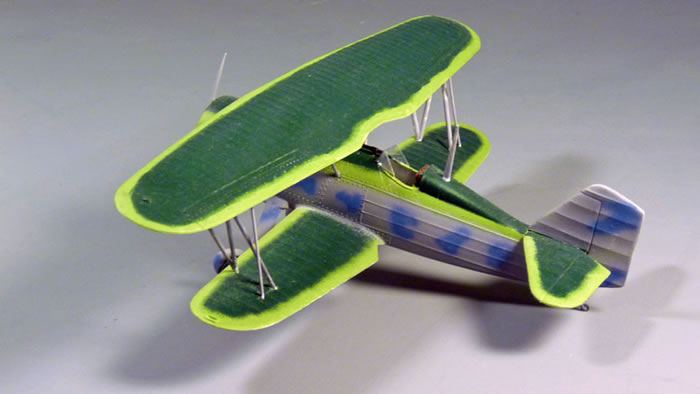 The problem in doing what I offered to do was the lack of 1/48 F11Cs and not knowing what those old Munsell references really meant.
The first thing I did was get on ebay and pick up as many Lindberg F11Cs as I could, at a reasonable price. By the time the project started, I believe I picked up all that were available. But, at the time, there were not enough to do all of the schemes. The next thing was to contact Nicholas Millman. I felt that if anyone could get a handle on the Munsell problem, Nick could.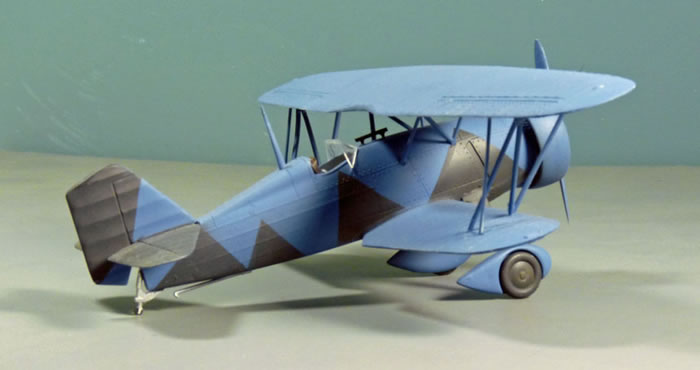 The problem was that the numbering for the Munsell system the Navy was using did not match the current system and that certain assumption would have to be made. Nick graciously offered his help, and prepared some digital color chips and an explanation of his thought process and the assumptions he used. Thank you Nick.
Of course, no off the shelf paint seemed to come close to either the assumed Munsell colors or the watercolors. After an assessment of what I had on my paint shelf, it was off to the local hobby shop, which luckily has a great selection of paints. A bottle of Model master Napoleon Purple, a bottle of Soviet Cockpit Green, some model auto paints in the blue range, and so on and so forth.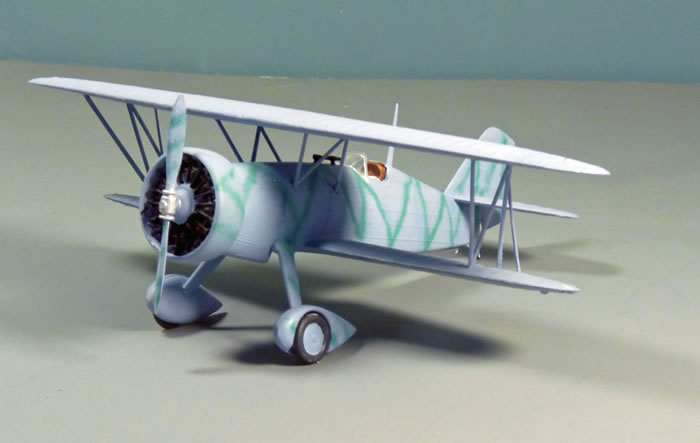 Dana said he wanted to get the article up fairly quickly, so it was to be 'wham bam' project.
Back at the workbench, it was mixing and eyeballing paint mixes, and doing quick spay samples. Next was to literally slap together the kits. It was amazing how quickly the next one went together, and even faster after that. Rigging was not to be an option.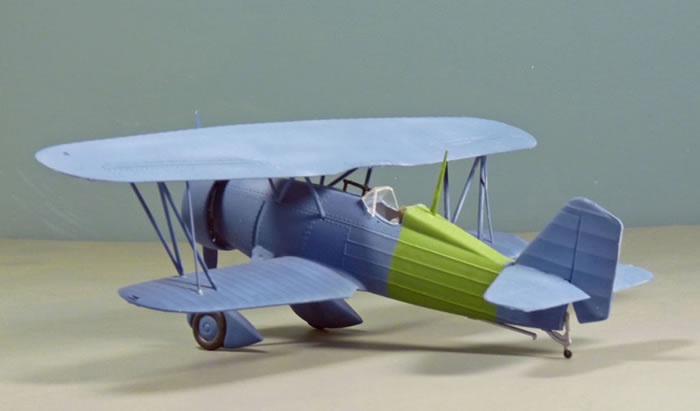 I have only one real regret, which is my rendition of BGB 2/4. It should have been darker. The lighting makes it look too light. But other than that, it was one of the most enjoyable modeling projects I have ever done.
Perhaps, I'll now pick up a few more Lindberg F11C kits and finish the series.
---
Model, Images and Text Copyright © 2014 by Steven Eisenman
Page Created 26 February, 2014
Last Updated 26 February, 2014
Back to HyperScale Main Page