Windsock Datafiles 160 "Nieuport Nighthawk" and 161 "Caudron R.11"
by Colin Owers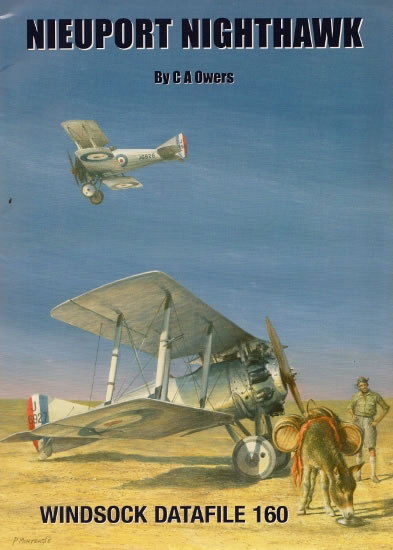 Windsock Datafiles
S u m m a r y

Publisher and Title:
Windsock Datafiles 160 "Nieuport Nighthawk" and 161 "Caudron R.11" by Colin Owers
Media:
Soft cover, A4 format
Price:
each £11.50 available online from Albatros Productions' website
Review Type:

First Read

Advantages:

Interesting narrative, varied collection of period photographs, excellent A4 sized format, detailed 1:72 and 1:48 scale drawings, superb colour artwork.

Disadvantages:
Conclusion:

A superb series of publications that cater for both the enthusiast and modeller alike.

Reviewed by Rob Baumgartner


HyperScale is proudly supported by Squadron.com

Colin Owers has been busy lately.
His most recent additions to the "Datafile" family cover the Nieuport Nighthawk and the Caudron R.11. Both are presented in the familiar format of 32 pages contained within a set of soft card covers.
#160 Nieuport Nighthawk
The Air Ministry were looking to replace the Sopwith Snipe and produced a specification around the ABC Dragonfly radial engine. The British Nieuport company's Henry Folland designed the Nighthawk to meet this requirement. The September 1918 static load tests were so successful that the type was bravely ordered into production before the prototype had even flown.
Unfortunately the Dragonfly failed to live up to expectations and the engine project was cancelled in late 1919. As a result, the Nighthawk did not see large scale service but it was re-engined and saw service in other guises.
All of this is covered by Colin Owers in his customary easy to read style.
Over 70 black and white period photographs grace these pages, although sadly there was a pixelated image that found its way into the publication. Martin Digmayer provides the detailed plans, which come in both 1:48 and 1:72 scale. Ronny Bar contributes 9 inspirational colour profiles that showcase the Nighthawk and also the Nightjar. All this is topped off by Paul Monteagle's imaginative cover painting, and a table of specifications that cover not only the Nighthawk, but its derivatives as well.
---
#161 Caudron R.11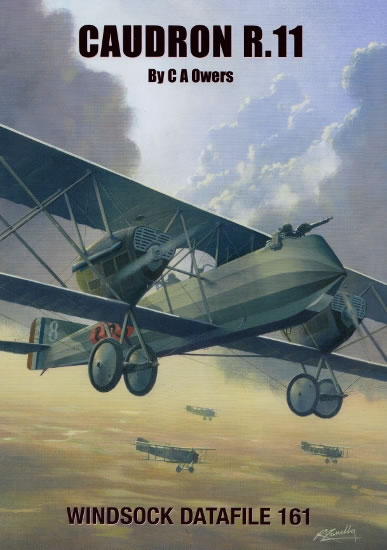 In contrast with the previous Datafile, this subject actually did see service in "The Great War".
The large twin-motored Caudron R.11 was an escort fighter that provided sterling service in the closing months of WWI. The type provided protection to French day bombers as they sought to wreak havoc over German held territory.
The Datafile gives due credit to this much neglected aircraft. Inside are a remarkable collection of images, over 60 in total. Reproduction is as good as the originals will allow and most will be new to the aficionado.
The text is interesting and informative and doesn't fall into the trap of being overly technical.
Naturally there is a "Colours and Markings" section, as well as an appendix that lists the R.11's specifications.
The indefatigable Martin Digmayer supplies the technical drawings and despite the size of the machine, we still get representation in 1:72 and 1:48 scales.
The colour artwork is always a feature of these publications. This issue is no exception as we are treated to 9 aircraft profiles from the desk of Ronny Bar and cover art by Robert Zanella.
Once again, this series delivers as the ideal reference source for anyone interested in the fascinating world of early aviation.
Thanks to Albatros Productions for the review sample
---

Review Copyright © 2012 by Rob Baumgartner
This Page Created on 25 September, 2013
Last updated 3 February, 2014
Back to HyperScale Main Page
Back to Reviews Page