Fleet Hot Rods
A-4C Skyhawks Pts. 1 & 2
Preview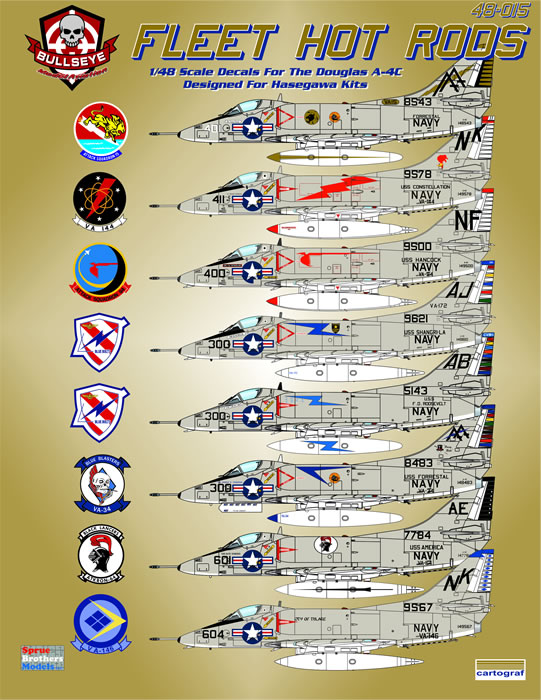 Bullseye Model Aviation, 1/48 scale

Bullseye Model Aviation presents details of their next two 1/48 scale release covering the A-4C Skyhawk in the Vietnam War.
The decals have been designed for the Hasegawa kit.
These will be exclusively available in the USA from Sprue Brothers and elsewhere internationally from The 48ers:
Fleet Hot Rods - Item No. 48-015
48-015 covers 8 A-4C Skyhawks:
VA-15 USS Forrestal, Med Cruise 1968-1969, COs jet
VA-144 USS Constellation, WestPac 1964, Lt. Jg Everett Alvarez shot down in this jet
VA-94 USS Hancock, WestPac 1967, CAG-5 jet
VA-172 USS Shangri-La, WestPac 1970, CAG-8 jet
VA-172 USS Franklin Roosevelt, WestPac 1966-1967, CAG-1 jet
VA-34 USS Forrestal, Med Cruise 1968-1969, CAG-17 jet
VA-64 USS America, Med Cruise 1967, COs jet
VA-146 USS Ranger, WestPac 1965-1966 "Busy Bee 604" Lt. Hugh Magee shot down June 25, 1966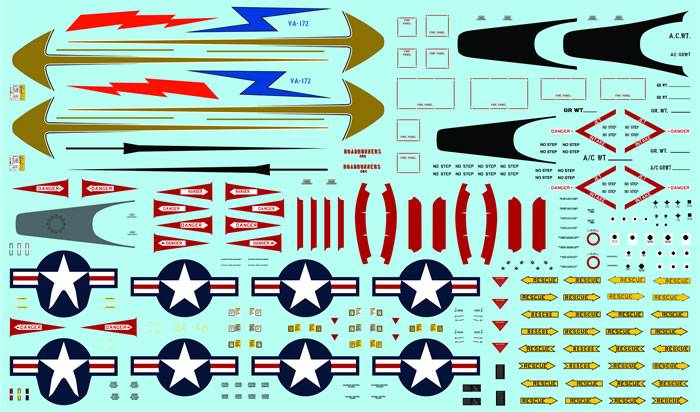 (This is interesting....it's the radio traffic from the shootdown https://soundcloud.com/user-775736771/busy-bee-604-shootdown-25-june-1966)
---
Fleet Hot Rods II - Item No. 48-016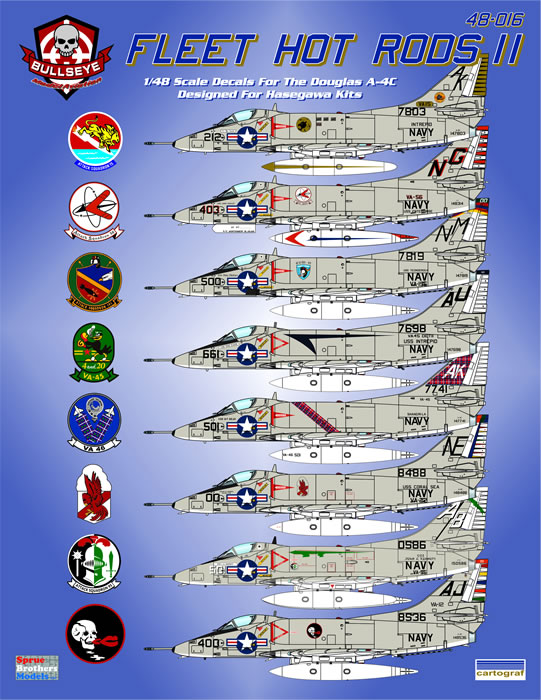 48-016 covers 9 A-4C Skyhawks
VA-15 USS Intrepid, WestPac 1967
VA-56 USS Enterprise, WestPac 1966-1967
VA-195 USS Ticonderoga, WestPac 1966-1967 CAG-19 jet
VA-45 DET II USS Intrepid, Med Cruise 1970, COs jet
VA-46 USS Shangri-La, Med Cruise 1965 COs jet
VA-22 USS Coral Sea, WestPac 1966-1967 CAG-2 jet
VA-95 USS John F. Kennedy, Med Cruise 1969 COs jet
VA-12 USS Shangri-La, WestPac 1970 CAG-8 jet
VC-7 NAS Miramar 1973, COs jet
Just sent to print, Cartograf is a little backed up, but anticipated early Feb. release.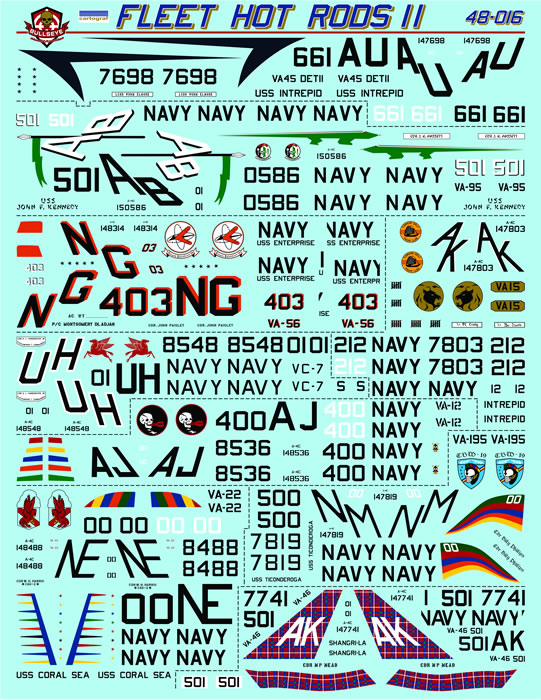 2 sheets for A-4Es also in the works.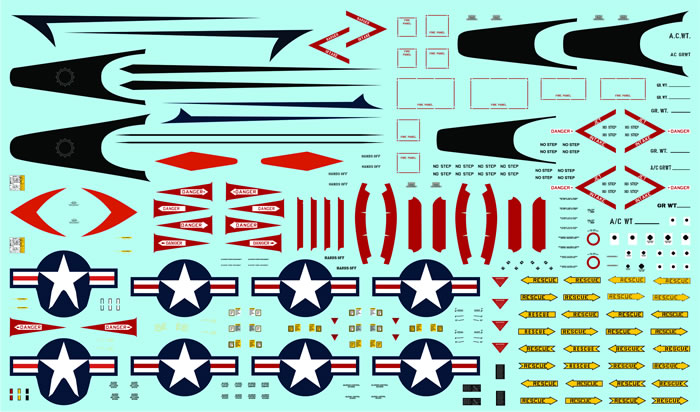 These will be available from Sprue Brothers in the US and The 48ers overseas.

https://store.spruebrothers.com/category_s/2644.htm

https://the48ers.com/
Information and images provided by Bullseye Model Aviation
---
Text Copyright © 2020 by Bullseye Model Aviation
This Page Created on 28 December, 2020
Last updated 28 December, 2020
Back to HyperScale Main Page
---