Special Hobby Preview

January 2020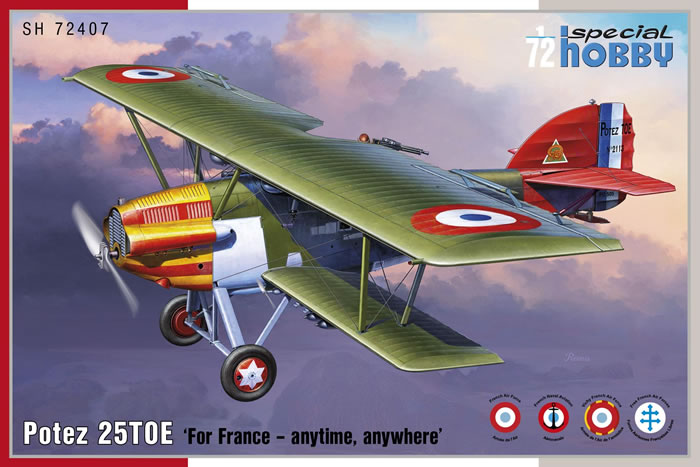 HyperScale is proudly supported by Squadron.com
Special Hobby has provided a list of new releases for January 2020.
1/72 Potez 25TOE 'For France – anytime, anywhere'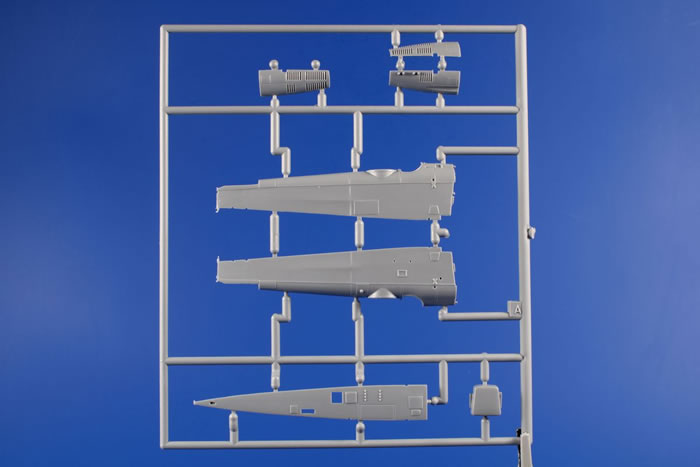 The Potez 25 biplanes enjoyed long and faithful service with the French military, it lasted from the 1920s until the end of WW2. The TOE version of the biplane was primarily destined to fly in the France's overseas colonies.
The kit offers four interesting and colourful scheme options, a Vichy machine boasting distinctive red-yellow stripes which saw service in French Indochina in 1942, a pre-war airframe with white stripes on its top wing, an Aeronavale machine which was operated over mainland France in 1940 and finally a Free French Potez as used in Syria in 1944.
highly accurate and nicely detailed model
four machines illustrating the type's long service for France
meticulously designed decal sheet
photo-etched parts are included too
Operators: France/pre WWII-WWII
---

1/72 CV 707 Vesikko 'WWII Finnish U-Boat'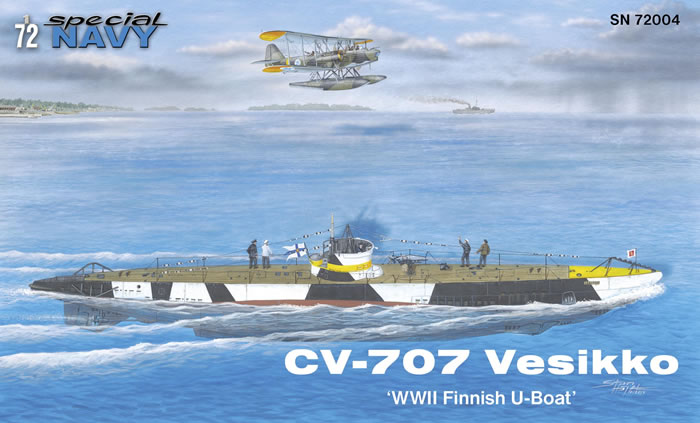 Built in Finland, Vesikko was in fact a prototype of the German Type II submarine class. Vesikko, also known by her manufacturing code CV707 was introduced to service with the Finnish Navy in 1936 and went on to serve until 1944. She took part in both the Winter and Continuation Wars and in 1959, she became a permanent exhibit in Suomenlinna fortress and is displayed there ever since.
• Accurate and detail-oozing model
• Photo etches, resin parts and metal periscopes included in the kit
• Various colour schemes illustrating the submarine's long service career which spanned from 1936 till 1944
Operators: Finland/WWII
Resin Kits and Accessories Preview
1/48 Spitfire Mk.XIV ''Bubble Canopy' Cockpit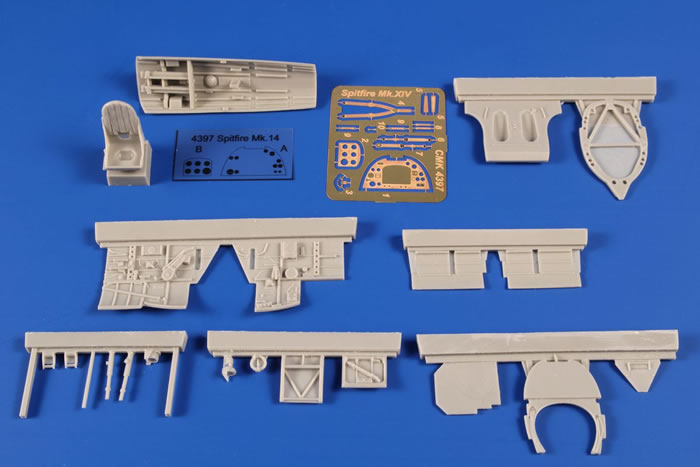 This resin set directly replaces all the styrene interior parts of Airfix's Spitfire Mk.XIV kit. Besides the resin items, you will get also a fret of photo etches.
Operators: GB/WWII and post
---

1/72 A-20 Havoc/Wing Racks and Bombs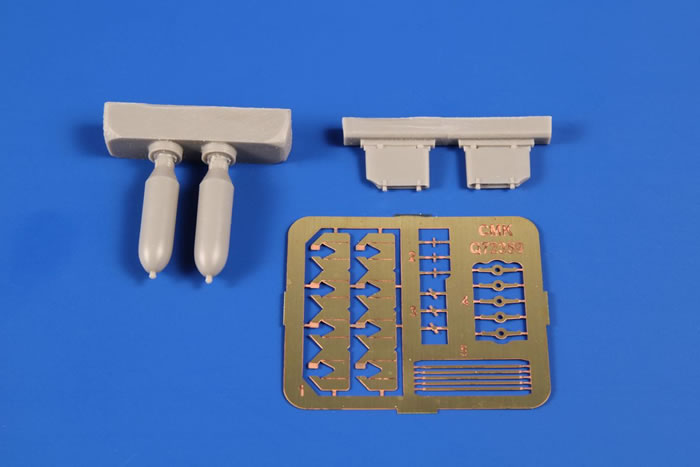 The A-20 Havoc bombers of the USAAF, and mainly those flown over Europe, were able to carry their bomb load not just internally in the fuselage bomb bays, but under their wings too, using specially designed bomb racks. These racks were uniquely shaped and braced on one side to the wings This set is designed to fit any of the Special Hobby/MPM A-20s, offers the racks as well as the bombs and consists of resin and photo etched parts
Operators: USA/WWII, post-WWII
---
1/72 German WW1 Airmen - pilot (H.G.) in flight suit, pilot in uniform and mechanic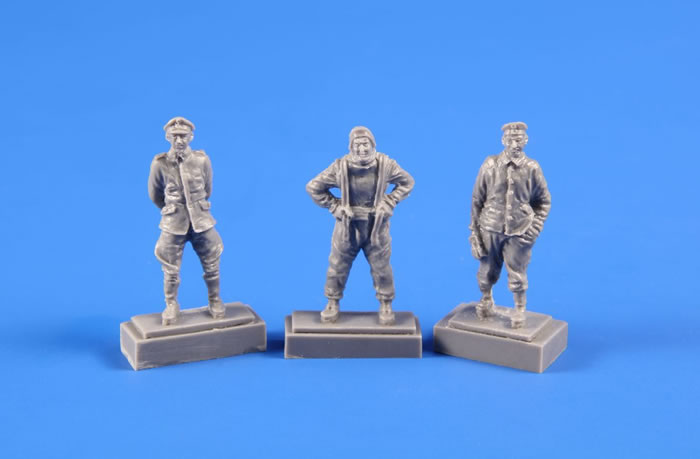 A trio of standing figures, two officers and a mechanic of the Imperial German Air Service. One of the officers bears striking resemblance to Hermann Goering and wears his flying suit, the second of the officers is in the uniform and the mechanic is portrayed in workwear.
Operators: Germany/WWI
Read more
---

1/72 MD-3 Ground Power Unit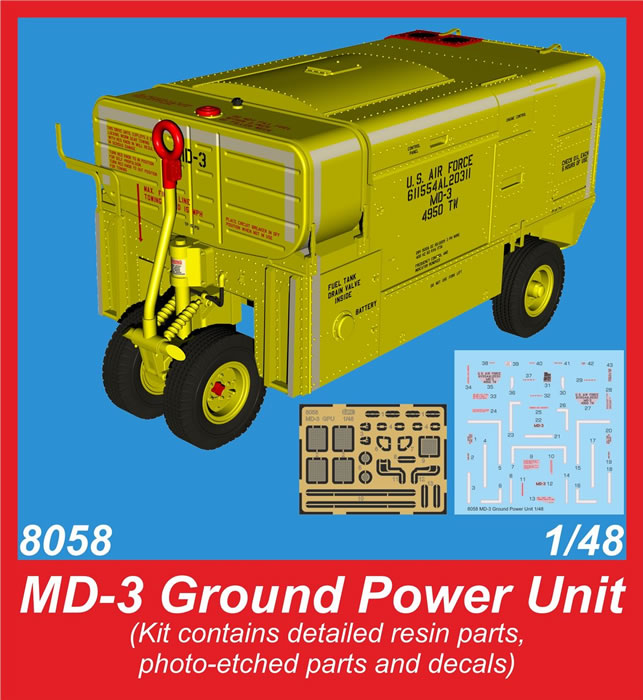 The MD-3 ground power unit was used throughout the 50s and 60s to generate electric power for starting up engines of such USAF aircraft as were the B-47, T-33 and many other with the same power requirements. The master parts of our kit have been 3D designed and produced on a 3D printer. The set also contains a PE fret and a sheet of decals.
Operators: USA/modern
---

1/72 F4F-4 Wildcat Interior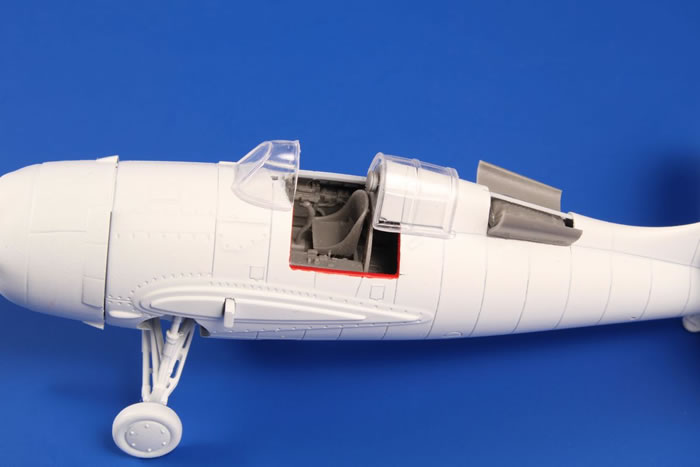 This set for the Aifix kit completely replaces the kit's cockpit parts which lack many of the interior detail. The set also brings the landing gear bay bulkhead, a fret of photo-etched parts and a clear pre-printed film. The etches offer the instrument panel, seat belts, some more cockpit detail and also the actuation chain on the undercarriage bay bulkhead.
Operators: USA/WWII
---

1/72 F4F-4 Wildcat Dinghy Set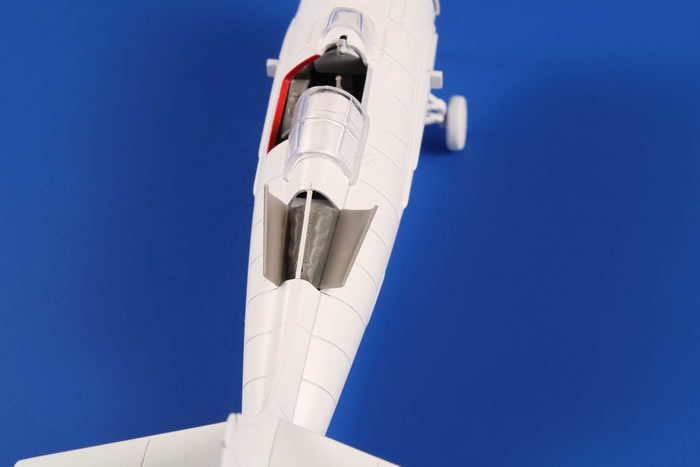 This set is designed to be used with the Airfix model and offers an open dorsal compartment with the inflatable dinghy. The installation to the model is easy and straightforward and the set provides eye catching extra detail to your model.
Operators: USA/WWII
Thanks to Special Hobby for the images and information
---

Images Copyright © 2020 by Special Hobby
Page Created 28 January, 2020
Last updated 28 January, 2020
Back to HyperScale Main Page
Back to Reviews Page