U-125A JASDF
Anniversary Versions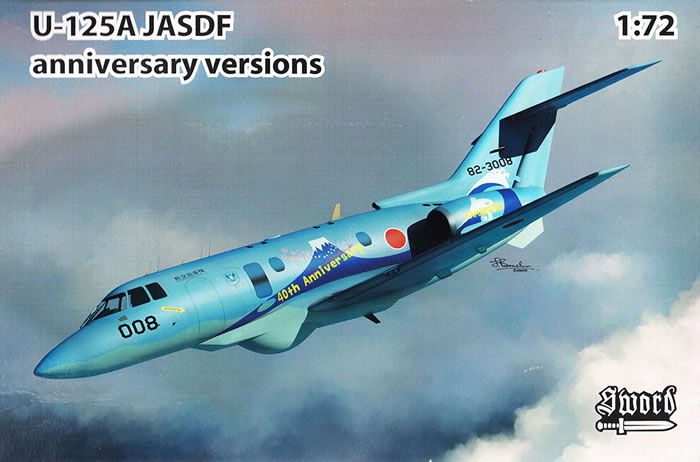 Sword, 1/72 scale
S u m m a r y

Description and Catalogue Number:
Sword Kit No. 72127 – U-125A JASDF Anniversary Versions
Scale:
1/72
Contents and Media:

58 parts in grey coloured plastic; 15 clear polythene parts; photo-etched fret; a small sheet of decals and instructions.

Price:

GBP£21.60 EU/£18.00 Export Price plus shipping available online from Hannants

and hobby retailers worldwide

Review Type:
FirstLook
Advantages:

Crisp detail, minimum flash, 2 very neat schemes and now the only current version on offer.

Disadvantages:

Limited release kit so will need some test fitting to ensure a good fit. Paint call outs are generic colours with no brand or FS information. Flimsy end opening box.

Conclusion:

The latest version of this new release from Sword which succeeds the only kits prior, the Airfix kits of great age.
Reviewed by David Couche
The British Aerospace 125 is a twinjet mid-size business jet. Originally developed by de Havilland and initially designated as the DH125 Jet Dragon, it entered production as the Hawker Siddeley HS.125, which was the designation used until 1977. Later on, more recent variants of the type were marketed as the Hawker 800.
The type proved quite popular overseas; more than 60% of the total sales for the aircraft were to North American customers. It was also used by the Royal Air Force as a navigation trainer, as the Hawker Siddeley Dominie T1, and was operated by the United States Air Force as a calibration aircraft, under the designation C-29.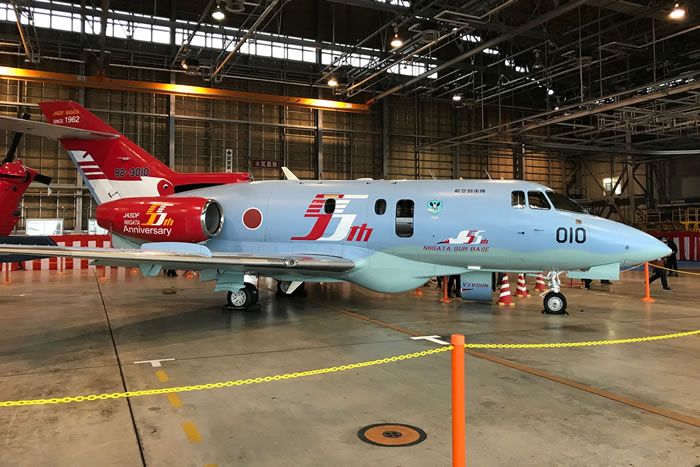 The DH.125 is a low-winged monoplane, powered by two engines mounted on the rear fuselage. It features a slightly swept wing, being based upon the larger de Havilland Comet's wing planform, and employs large slotted flaps and airbrakes to better enable operations from small airfields; the aircraft can be flown from hardened grass airstrips. The type has a perfectly cylindrical fuselage with the one-piece wing mounted upon the underside of the fuselage; this design allows for the majority of manufacturing and assembly work of the wing and fuselage to be performed as separate sections with the two being joined together late in the production process. The wing also houses integral fuel tanks which contain the majority of the aircraft's fuel.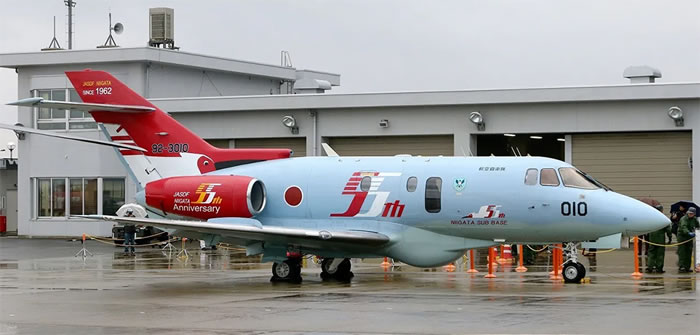 Early models of the aircraft were powered by several versions of the Bristol Siddeley Viper turbojet engine, while later aircraft have adopted more recent turbofan powerplants such as the Garrett TFE731 and Pratt & Whitney Canada PW300. As well as providing the propelling thrust of the aircraft, each engine's accessory gearbox drives electric generators for electrical power and fuel, oil, and hydraulic pumps. The design is redundant so that in the event of a single engine failing, all aircraft systems continue to operate normally.
The pressurised fuselage was designed to accommodate two pilots and six passengers. Various interiors were offered, with a high degree of passenger comfort. In an executive configuration, the flight deck is separated from the main passenger cabin; the single entrance of the aircraft, located directly behind the cockpit and forward of the passenger cabin, forms a vestibule area in which luggage can be stored and meals prepared during flight. An unobstructed cabin floor with 5 feet 9 inches (1.75 m) of headroom and a 3 feet (0.91 m) wide cabin door also allowed the loading of bulky equipment, which was seen as particularly attractive to military operators. In addition to the entrance door, an emergency overwing exit hatch is located in the passenger cabin midsection over the starboard wing (although some versions have both port and starboard exits). The rear of the fuselage is occupied by a large equipment bay and, on some aircraft, one or two additional fuel tanks for extended operations. The JASDF have set them up as long range Search and Rescue aircraft.
Prior to the release of this U-125A from Sword, the only kits in 1/72 were the old and long out of production Matchbox H.S. 125 and the very old mouldings from Airfix which are still available but showing their age, so it's been a long time then for a main stream new version to hit the shelves again. This kit is a marked improvement over the other prior offerings of this aircraft.
The kit has 2 grey sprues of 58 injected parts which are clean with minimal flash and typical of Sword, have a shiny surface.
A sprue of nice and clear parts is supplied, as is a set of decals for 2 different JASDF aircraft and a set of instructions. The main parts have recessed details which are even and of a suitable size for the scale.
A photo-etched fret supplies a number of detail parts.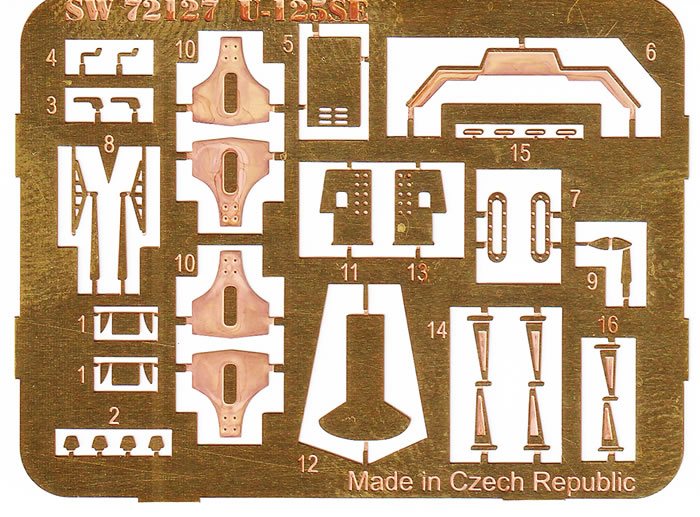 ---
Sprue A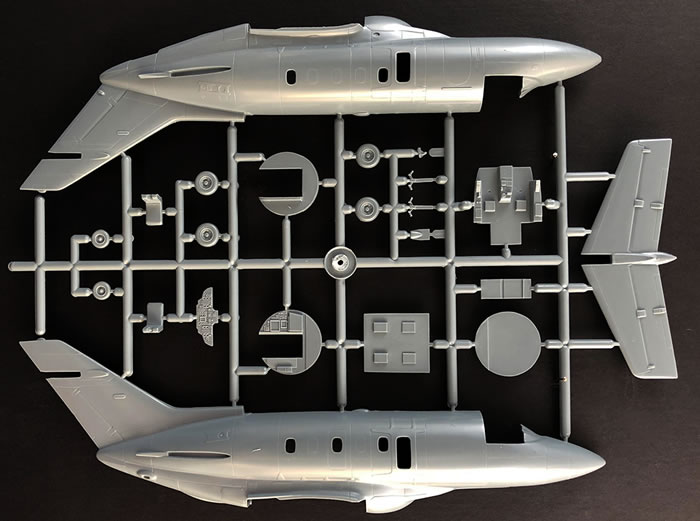 Sprue A has the one piece lower wing and the 2 upper wing sections. Also on this sprue are the engine pieces, undercarriage and wheels as well as undercarriage doors and a range of aerials. Sprue gates are not too large and there is very little sign of flash.
---
Sprue B
This sprue has the fuselage halves with clear details in a restrained manner. Sprue B also has the tail plane and the cockpit parts.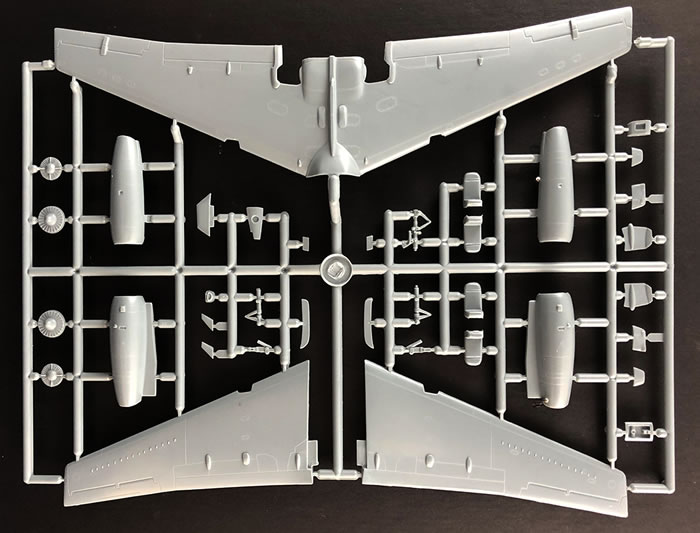 As you would expect from a limited release manufacturer, there are no location tabs or point so carefully alignment is a must. Test fitting of the wing sections shows a very neat join, so I wouldn't expect much in the way of problems for the rest of the model. The parts count is not large so construction should be fairly straight forward. Be warned though, the actual kit produces a fairly large aircraft, far bigger than I was expecting.
The kit gives a basic cockpit which will be visible through a reasonable size windscreen.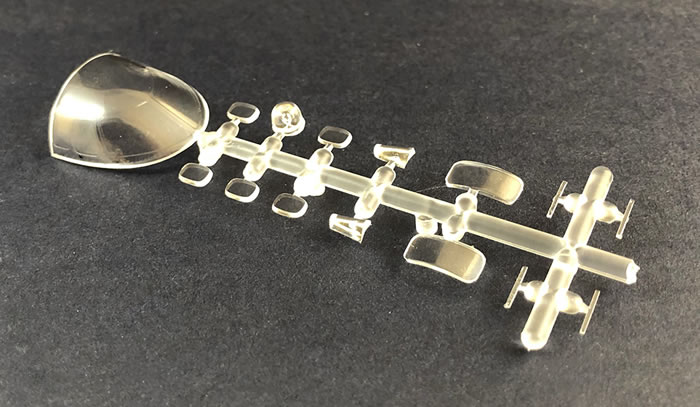 The canopy is a clear and fault-free moulding. The thickness is quite appropriate for the scale. The clear sprue supplies the small porthole windows that are on this aircraft.
---
Marking Options
There are two colourful anniversary schemes.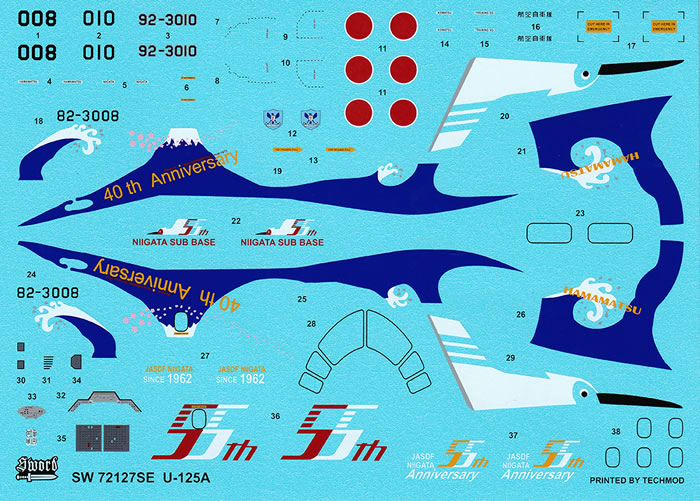 These are:
Koku Kyunadan-Hammatsu Kyunantai-Hammatsu AB, Air Festival Marking 2011

Koku Kyunadan-Nigata Kyunantai-Hammatsu AB, 55th Anniversary 2017
The decals are printed by Sword I believe as there are no other printers identified.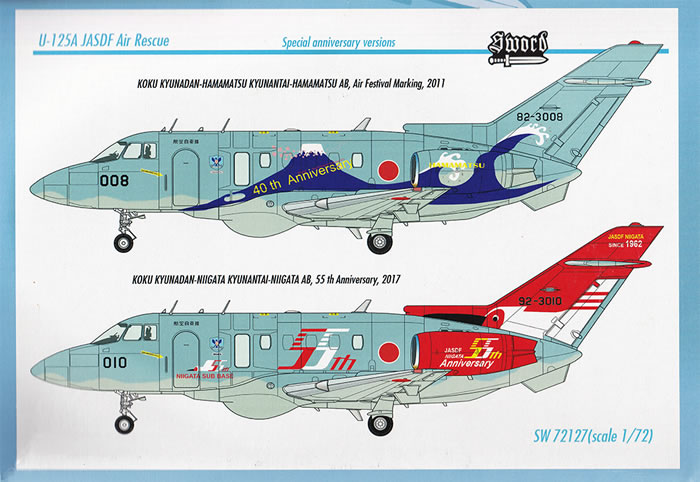 There is minimal carrier film evident and they seem to be in excellent register. Colour call outs are generic colours and some of the details are very vague on what to paint so some good reference photos will certainly help you.
This kit gives modellers a new moulding of the H.S. 125 or at least the U-125A version which is a marked improvement on the venerable old Airfix kit.
Hats off to Sword for moulding more interesting subjects that a not really mainstream.
To be honest, it will take care and the checking of fit….many times to ensure it all goes together but you will gain an interesting model of one version of a well-known British small passenger/utility aircraft for the collection.
An interesting build and recommended to fellow modellers.
---
Text and Images Copyright © 2020 by David Couche
Page Created 30 January, 2020
Last updated 31 January, 2020
Back to HyperScale Main Page