Eduard + Attitude Aviation AS's 1/32 scale
Messerschmitt Bf 109 E
Hispano Flying Testbed
by Brett Green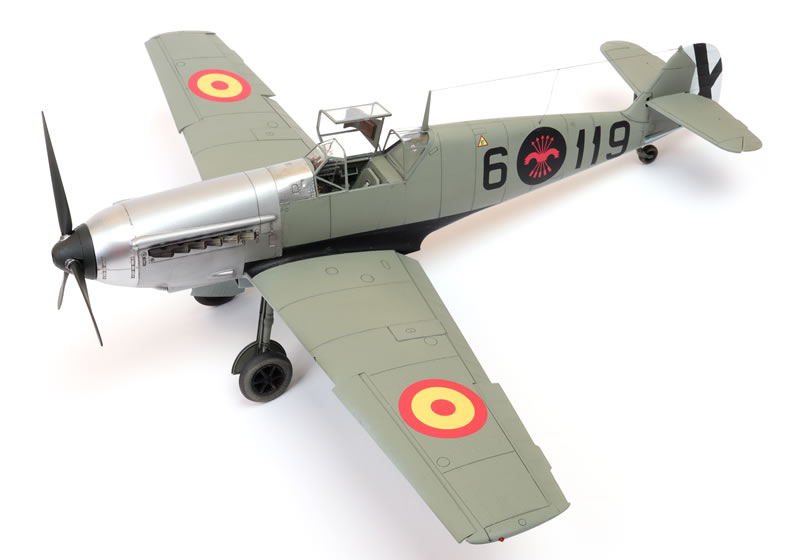 Messerschmitt Bf 109 E Hispano Flying Testbed
Here is my Attitude Aviation AS 1/32 scale Hispano Me 109 E Flying Testbed conversion.
You can see my recent in-box review on HyperScale by following this link.
This is a substantial conversion supplying an entirely new nose. With careful preparation fit is very good. This will be within the capabilities of anyone with a few resin conversions under their belt.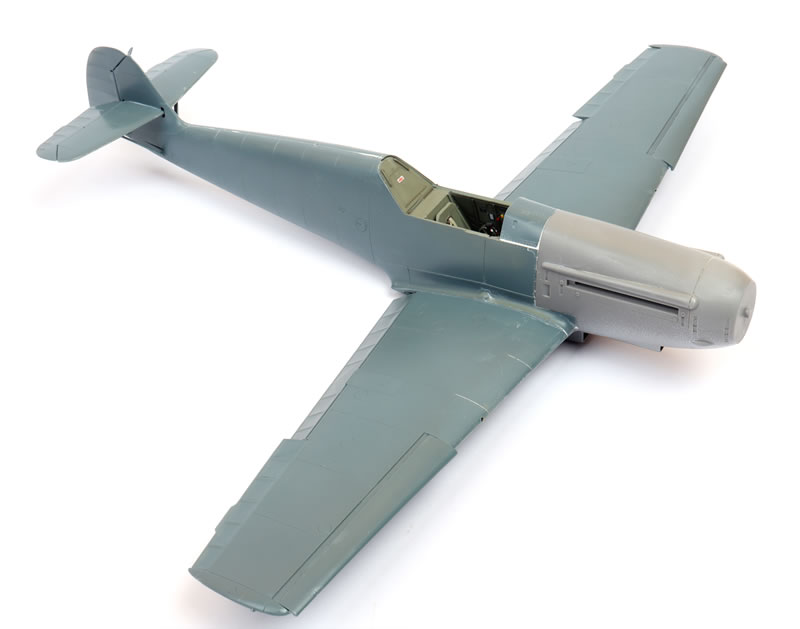 I based the conversion on Eduard's recent Adlerangriff boxing of their 1/32 scale Bf 109 E. You can build any of the major production 109 E variants from the E-1 to the E-7 straight from the box thanks to two different sets of wings and two different sets of canopy parts.
This is a well detailed model that goes together quickly. The only real complaint is the overly deep leading edge slats, and even this is easy enough to fix if it bothers you. I have fixed it on a previous build but I didn't bother this time.
I used Eduard's supplied colour photo-etched parts including the harness, and the resin tail wheel and well.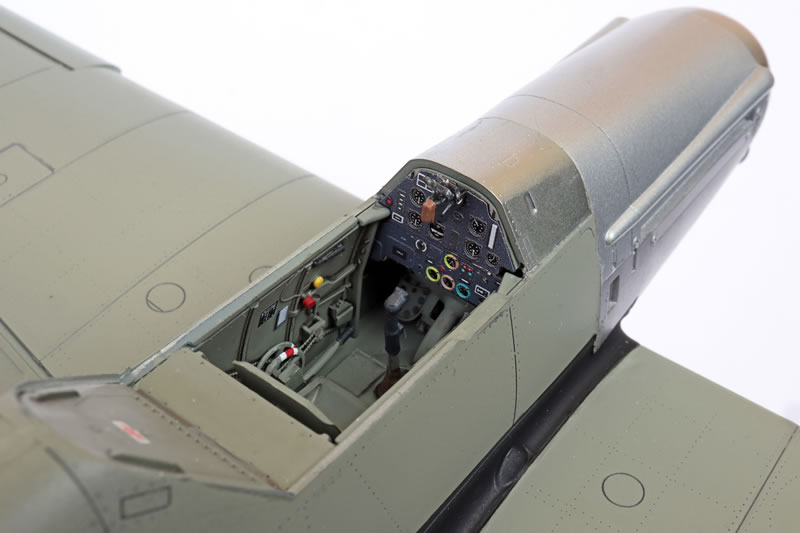 I liked the look of the testbed when it had a bare metal engine cowling. I used a base coat of Tamiya AS-12 Bare Metal Silver on the nose. I applied AK Extreme Metal AK479 Aluminium and AK480 Dark Aluminium for the two other shades.
This is the first time I have used this metallic paint and I am very impressed. It delivers a genuinely metallic finish free from grain or fleck, and sprays in a very controlled manner - no billowing around the room like Alclad. It also handles masking with no sign of lifting or a gummy residue.
The bottle suggests that this is an enamel paint, but it smells like lacquer and thins with lacquer cleaner. I'm considering that it is lacquer!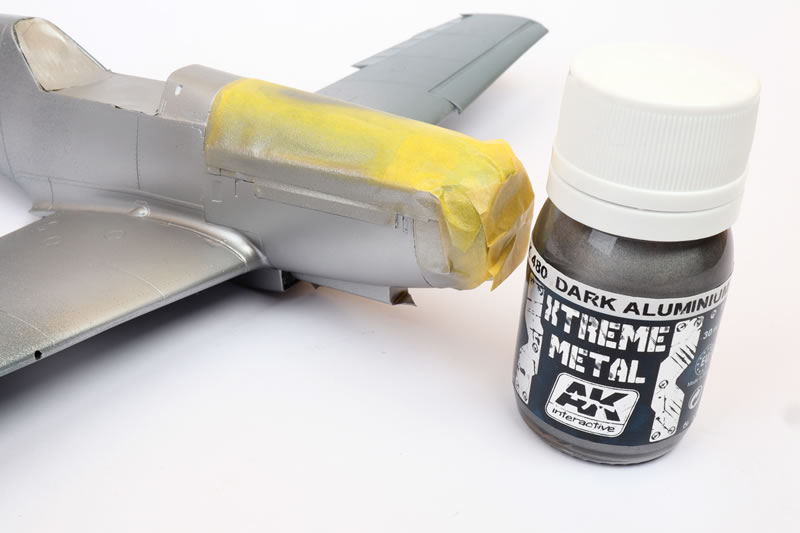 Attitude Aviations' 1/32 scale Bf 109 E Hispano Flying Testbed is a comprehensive and high quality offering.
The high points are the flawless casting, relatively simple parts breakdown, the good fit and impressive level of detail.
On the flip side, the instructions could do with more detail about the surgery required for the donor kit; and the rudder "X" decals are massively oversized. I used Fantasy Printshop black stripe decals to make crosses on my rudder, but I would recommend that you mask and spray yours during the painting process.
This was an enjoyable project resulting in an attractive one-off Spanish Emil, which served as the earliest ancestor of later operational Hispano-powered Bf 109s.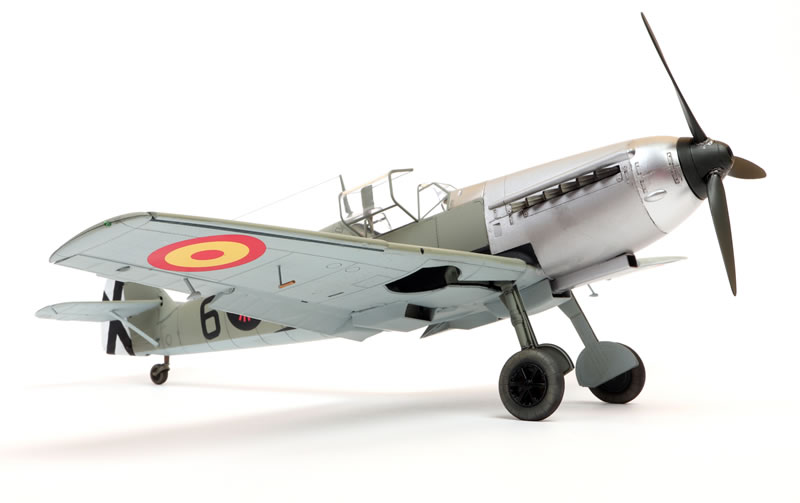 I'll be writing this one up for a future issue of Model Airplane International magazine.
Thanks to Eduard and Attitude Aviation AS for the samples.
---
Model, Images and Text Copyright © 2021 by Brett Green
Page Created 10 March, 2021
Last Updated 11 March, 2021
Back to HyperScale Main Page