Caudron C.630 Simoun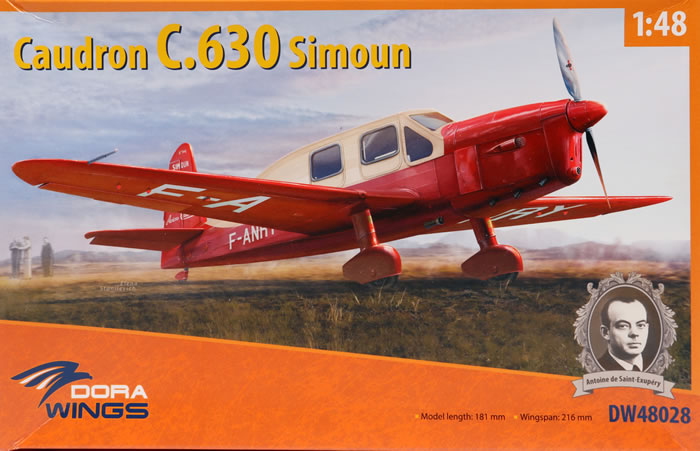 Dora Wings, 1/48 scale

Reviewed by Graham Carter

The Caudron Simoun was a 1930s designed four seat light plane of which about 80 civil and 490 military examples were built. Use as touring plane and for mail deliveries by French air services, it was also used in several record-breaking adventures and used extensively during WWII for communication work, and clandestine activities as well.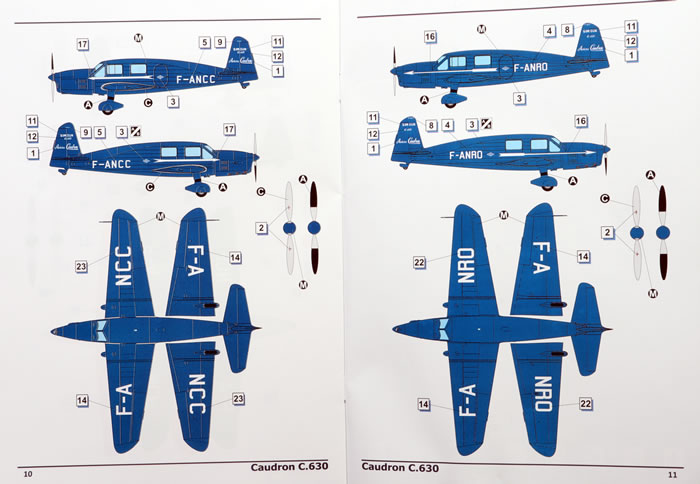 Famously used by Antoine de Saint-Exupéry in an unsuccessful attempt to set a Paris - Saigon record in 1935, in which he crashed in the Libyan Desert and walked for four days with his companion and without food or water, through the arid conditions before being found.
This aeroplane has been high on the list of 'wants' among 1/48 modellers fro many a decade and Dora Wings are to be commended for answering their prayers. The 'one true scale' modeller has had the Heller kit for fifty or more years but that needs a bit of work to bring it up to modern standards.
This kit is a beauty, contained in a flimsy top-opening box, the clear plastic sleeve holds five mid-grey plastic sprues, a seperate clear transparency sprue, a resin rudder replacement, a small photo-etched fret, masks for the transparencies, a decal sheet for four aircraft and a twelve-page A5 all colour instruction booklet. The box lid has a nice drawing of Antoine de Saint-Exupéry's red and cream Simoun, with his portrait in the lower right corner.
All parts are well moulded, with no sign of flash anywhere, surface details and internals all being very finely done. Seats need to have all four legs to be attached, along with seat backs and belts.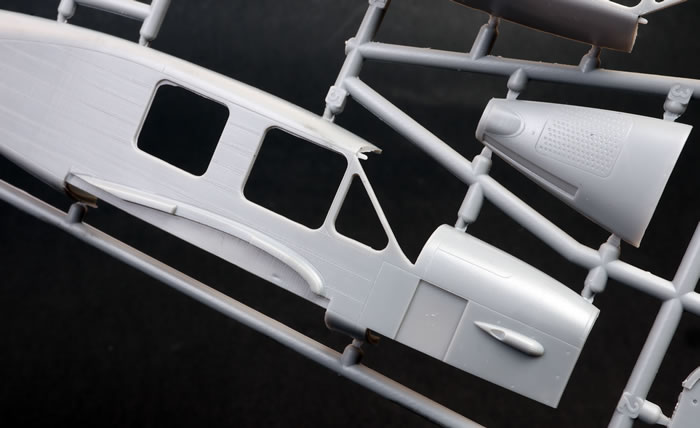 There is an engine mount and an eight-part engine to display if you wish to open up the cowling. Photo-etch is used for the seat belts, instrument panel and foot boards and a couple of detail pieces inside.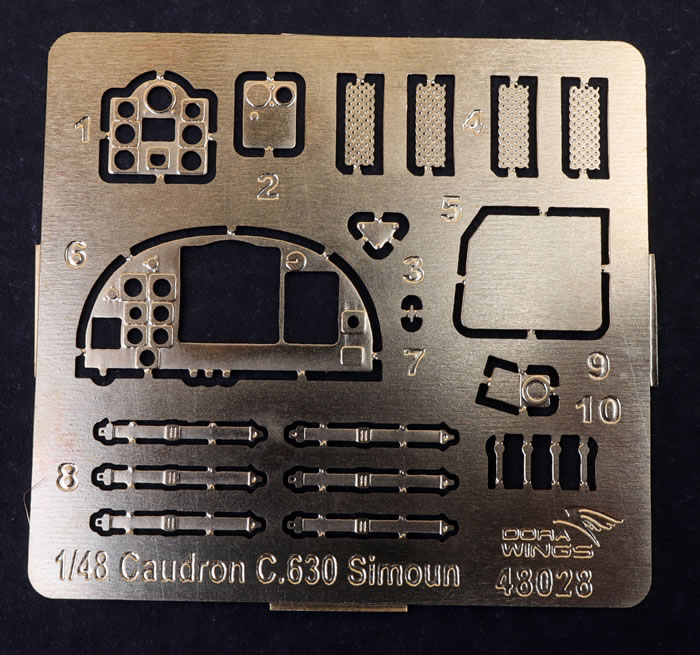 The exterior surfaces, fuselage and wings are really nicely done with an excellent rendition of the surface textures.
Transparencies are beautifully clear and thin and the masks will ensure they stay that way.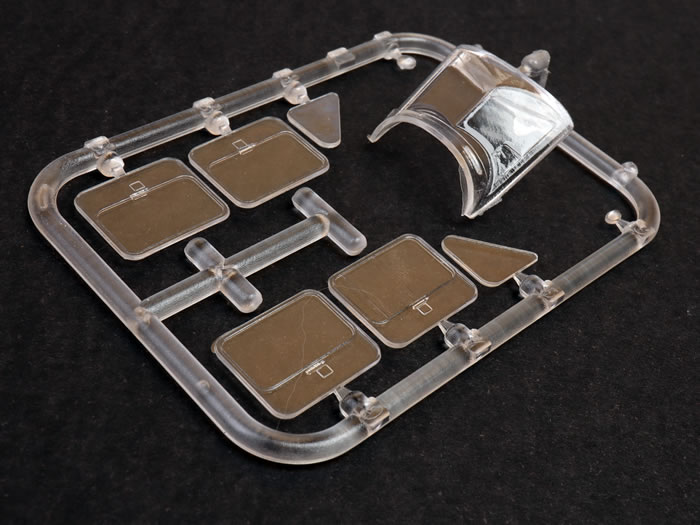 The resin rudder is a mystery.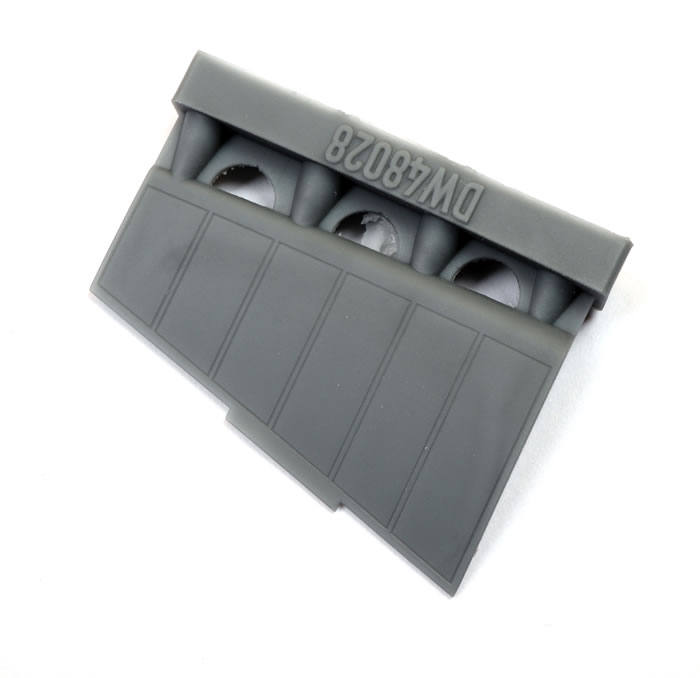 It is not mentioned on the parts map or in the instructions themselves but appears to be a replacement for parts C13 and C14 in step 21 - it certainly gives sharper trailing edge than the plastic parts do.
Decals are provided for four aircraft and look to be well printed but I'm always wary of white over dark colours and all but one of these examples has white codes and cheat lines in white over either red, green or blue.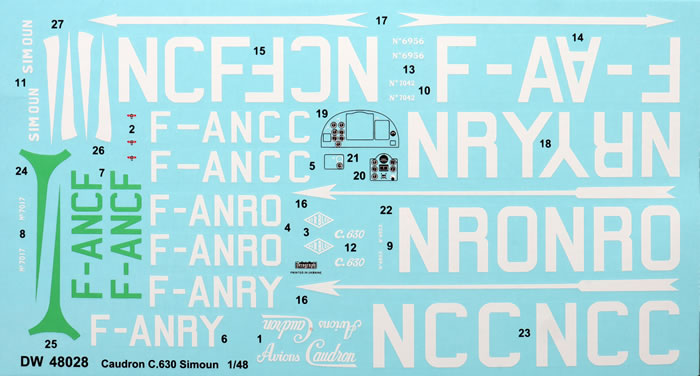 I would test a small unused piece first. The instrument panel is provided as two decals to go on the plastic panel ,over which goes the PE parts. The four examples are :-
F-ANRY , the aircraft that Antoine de Saint-Exupéry crashed in Libya in 1935, red and cream,

F-ANCF, in silver and dark green,

F-ANCC in French blue with white markings, and

F-ANRO in the same colours.
Unfortunately there is no information about any of the examples and it is only through my interest in Antoine de Saint-Exupéry that I knew it was his aircraft on the box. Modellers will have to do their own research here. The instruction booklet is well set-out with multiple stages clearly illustrated with colours annotated and linked to the rear page where they are all listed by Mr Hobby, Tamiya, Ammo Mig, Hataka and Life Colour - very handy but where is Humbrol? heh heh! The only issue for me is a total lack of info about the plane and its owners.
This really is a very nice kit of an aircraft that has been missing from the wants list since modelling began so I'm sure it will be popular.
Get one, get two as it has a number of colourful schemes and I can imagine that the military version won't be far away.
Highly recommended.
Thanks to Dora Wings for the review sample.
---
Review Text Copyright © 2021 by Graham Carter
Model Images Copyright © 2021 by Brett Green
Page Created 16 March, 2021
Last updated 16 March, 2021
Back to HyperScale Main Page
Back to Reviews Page