Infini Easycutting Matte
Types A and C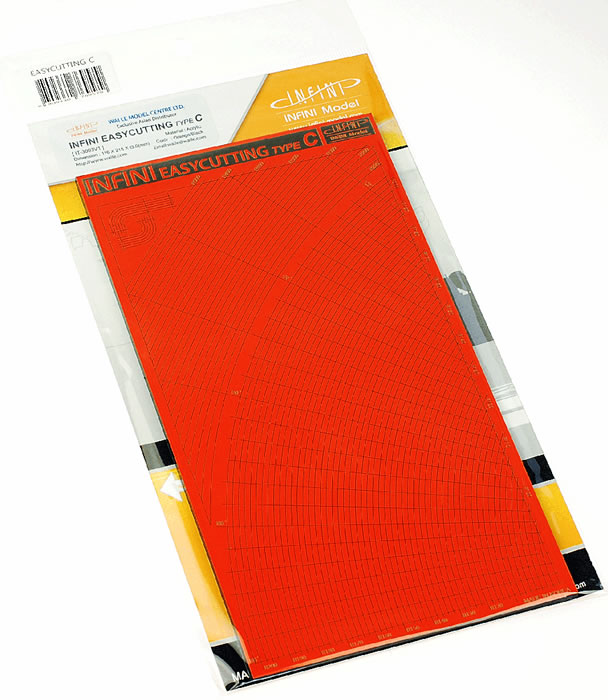 Design for You
S u m m a r y

Catalogue Number, Description and Price:

IT-3001v1 Infini Easycutting Matte Type A - Cutting Masking Tape

IT-3003v1 Infini Easycutting Matte Type C - Cylindrical Masking Tape

Contents and Media:
Acrylic base, laser cut and painted. Mats are 21.5 x 11.5 cm
Review Type:
FirstLook
Advantages:
Laser cut grooves make cutting masking tape sections a very quick and accurate process
Disadvantages:
None noted.
Conclusion:

These are definitely worth having on the tool pile. So quick and super useful.

Reviewed by David Couche
As a modeller, I have found myself purchasing a number of Infini products over the last couple of years. For those that haven't come across this company, they are a Korean company that started producing various products in 2015. Their products are basically, either, tools and abrasive products, and ships model accessories such as etch set, full detail sets and wooden decks etc.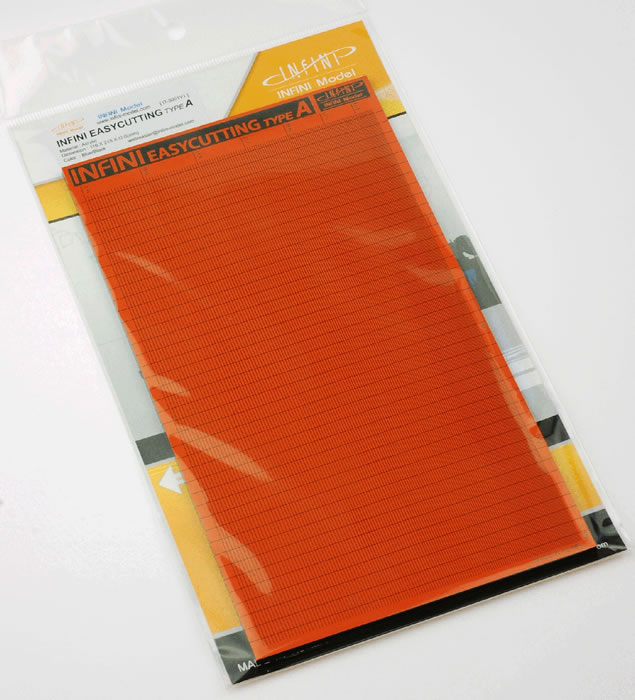 The latest additions to my collection are a couple of their cutting mats which were actually some of their first products that for some reason have had little advertising through product reviews.
They produce 4 different types of Easycutting Mats (A-D). All of the mats have an acrylic base with very fine laser cut pattern on then. They are then primer and painted orange with UV activated paint, providing a hard and resistant surface to work with. The quality of the mats is excellent with no sighs of uneven coating at all.
To use these cutting mats, all you need to do is layout your masking tape ( I have only used Tamiya tape with them) and with no need to rulers etc, place a sharp scalpel blade, craft knife etc in the groove and cut. The blade stays in the grove and you have a perfect cut, parallel and neat in the matter of seconds. It is really that easy!
---
Infini Easycutting Mat Type A - Straight
This mat is a basic grid type of setup with vertical lines spaced in 0.1mm increments from 0.4mm to 1.0mm. Horizontal lines are spaced with 5mm gaps. You can make strips of tape from 1mm to 200mm long and in any width from 0.1mm to about 100mm wide.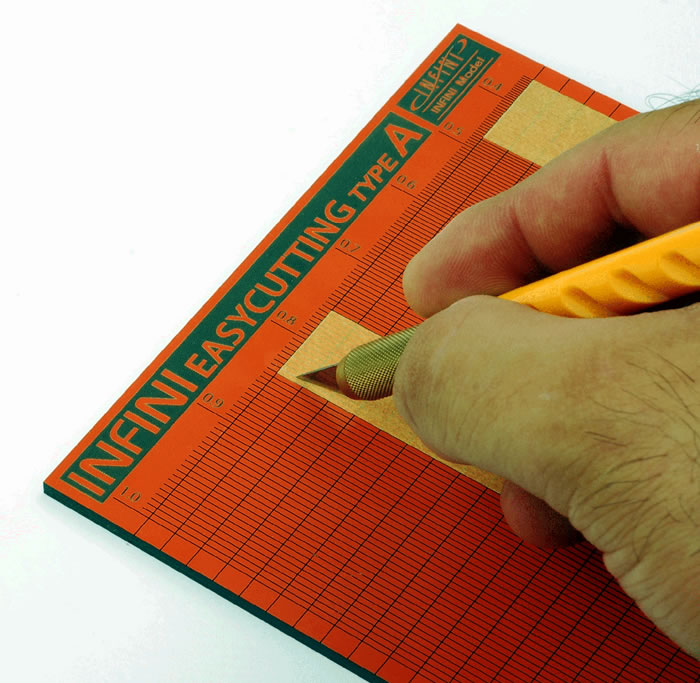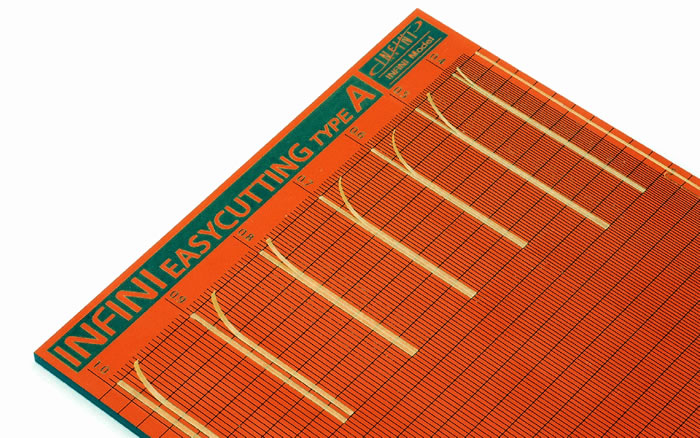 This will provide you with thin tape for either edging or full rectangular canopy sections. For those masochists of the hand painted digital camouflage schemes, this is the tool for you.
---
Infini Easycutting Matte Type C - Cylindrical Masking
The second one that I have is Mat C, which is the cylindrical marking mat. The is made of a series of large radius curves from 100mm to 500mm. These curves are great to create straight lines around cylindrical or tapered surfaces such as fuselages of aircraft, curved car panels and anything you can think of that has that straight line/curved surface aspect.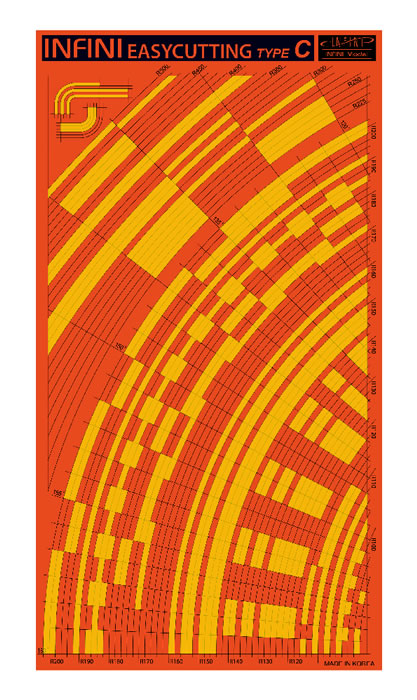 Again you can manipulate the pattern and widths, as is shown in the photographs that accompany this.
These mats are a great and incredibly versatile addition to any modellers tool collections, that will allow form increased productivity and a massive time reduction in that most tedious of all tasks, commonly hated by modellers, masking. I can't recommend these highly enough.
PS…… and the other 2 mats will be shortly added to my tool collection!
My modelling funds provided me the review samples.
---
Text Copyright 2021 by David Couche
Page Created 23 April, 2021
Last updated 23 April, 2021
Back to HyperScale Main Page
Back to Reviews Page