Tamiya 1/48 scale
F-16C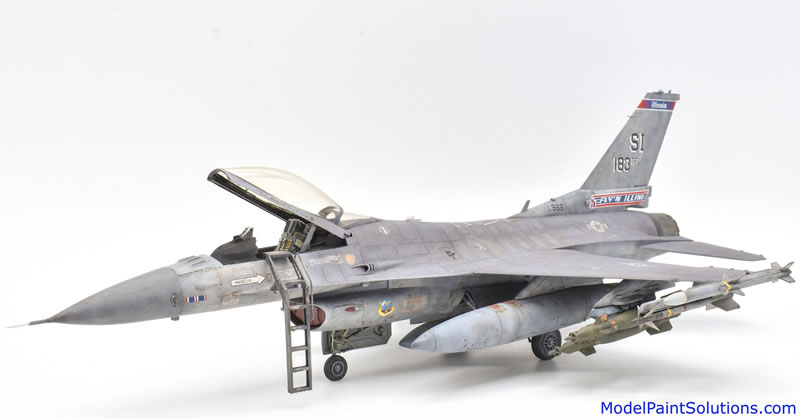 by Mat Mathis

Scale:
1/48
Materials Used:
Kit: Tamiya 61101
Overall Scheme:
Hataka Orange Line C031, C039, and C045. Decals: Super Scale 48-0386.
Aftermarket Parts:
Reskit Exhaust (RSU48-82), Red Fox Studio Interior (RFSQS-48019), Eduard Canopy Mask (EX619), and Eduard Wheels (648708).
Review Type:
Build
---
Introduction
It's been a moment or two since my last article about the Corsairs. Hopefully, I can get back into a cadence of writing some articles for the rest of this summer and fall. While the Corsairs were my last article for Model Paint Solutions, they weren't the last kits I've built. Since those were built, I've finished a handful of models including an Eduard FW 190D, Hasegawa P-40E, Meng Me 410A, Tamiya F-16C (all in 1/48 scale), a 1/72 Minicraft B-24D Assembly Ship, and a 1/20 Wave Maschinen Krieger Melusine.

In the several months since completing the Corsairs, it's been an interesting time where the mojo has ebbed and flowed due to some normal life experiences of work-related stress and anxiety, parenthood, vacations, and general exhaustion. There have been times where it was a chore to get to the benchtop to do any painting or even cut a piece off a sprue. There were some nights where I felt like just building (hence the 3 armor projects on the sidelines, currently ready for paint). There were some nights where I hit the ground running and the next thing I know, it was after midnight.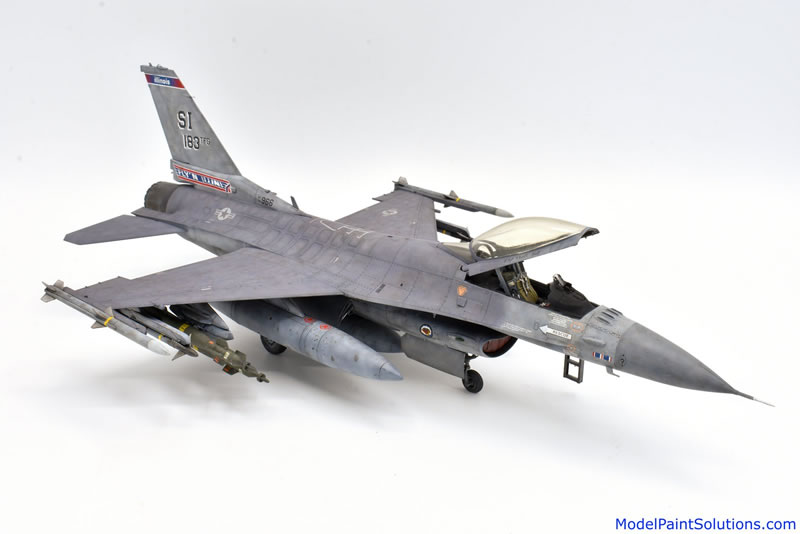 I won't bore you, dear reader, with the things going on inside my head during this time, but I know that I'm not alone in these feelings where the mojo ebbs and flows. I've seen it on social media, heard it on podcasts, watched it on YouTube, and read it in magazines. It's a common theme that all scale modelers, or any hobbyist, must feel at some time. Everyone has their own reason for the reduced mojo; but, for me, it almost seemed like the hobby was becoming a second job. After doing a reset, I remembered that for the majority of scale modelers, like myself, are doing this hobby for enjoyment and to help relieve the stresses of every day life. If I don't want to sit at the bench for a night or two, I shouldn't force myself to do it. In the long run, it won't help me be happy or improve my mental state.

I think that as I've done my reset, I've re-wired my brain to remind myself to not take this hobby too seriously and keep having fun. This hobby has been very important for me since I picked it up three years ago. I've made countless friends, seen amazing work, and thoroughly enjoyed building models.
---

F-16C
Now, let's switch gears here and get into a shortened build article about one of the aforementioned projects. My personal favorite from this list is the Tamiya F-16C. This project started as a bet and finished as one of the best models I've built. Back during the 2022 NCAA football season, my alma mater was playing that of a friend I met on social media. The bet was that if my team (University of Illinois) beat his team (University of Iowa) that he would have to build an Illinois Air National Guard plane and if Iowa won, I would have to build an Iowa Air National Guard plane. Well, as it happens Illinois won, so he would have to build the Illinois ANG Fly N Illini bird.
In "solidarity," I also decided to build the Illinois ANG plane alongside him. So, I placed an order here and there and obtained a kit, aftermarket, and the required decal set.
There's not much to report here as it is a Tamiya kit. It went together well with minimal clean up required. Could some of the shape been refined? Sure. Could some more detail be added? Also, sure. It builds pretty well right out of the box, but some refinements could be performed if you wanted to go down that path.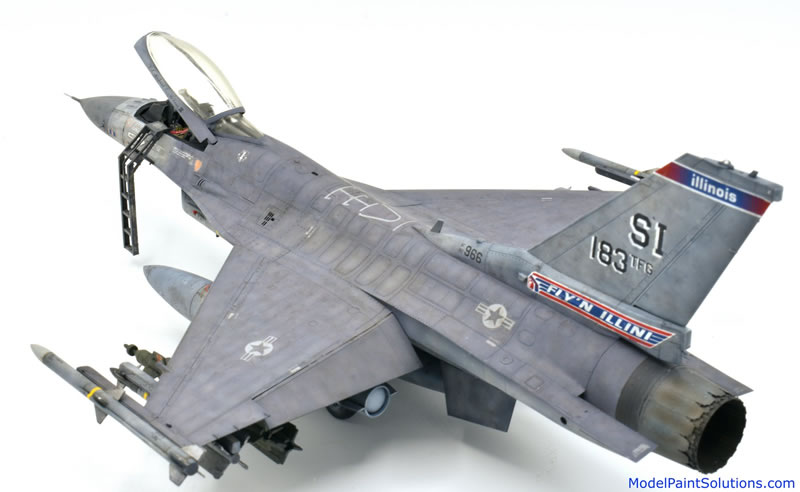 For me, I went straight from the box. The only thing to note here is that I added all of the ordnance to the plane with magnets by drilling out a small hole in the ordnance and pylon and added a 1x2mm magnet with CA glue.
After priming with Mr. Surfacer 1500 Black, all further paint work was completed with Hataka Orange Line paints.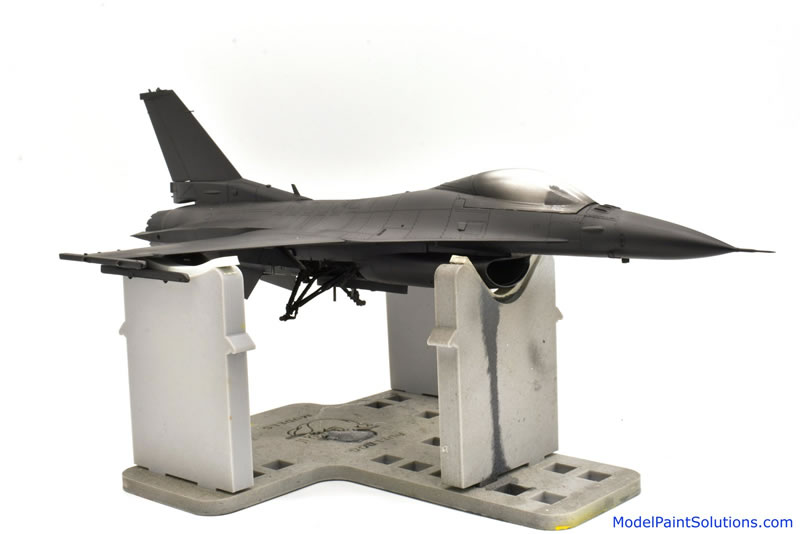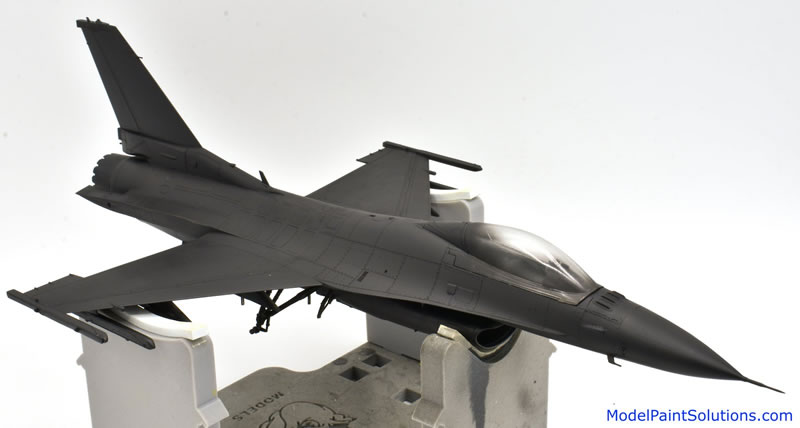 Various greys were laid down as shading over the entire airframe before blending together with the final base colors of Hataka Orange Line's C031, C039, and C045 aka Gunship Grey (FS36118), Camouflage Grey (FS36622), and Air Defense Grey (FS16473), respectively.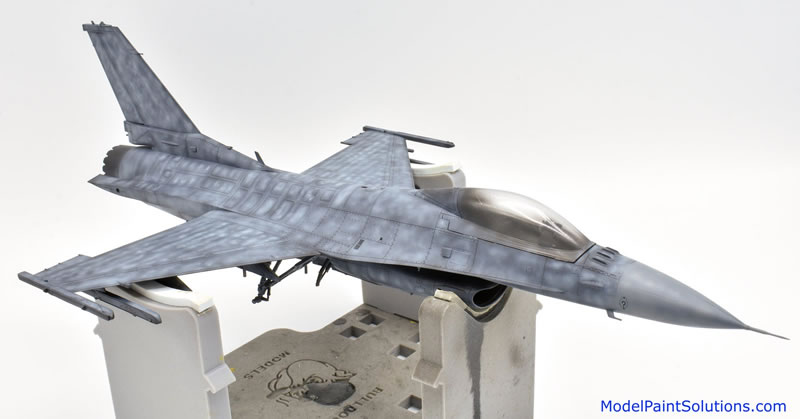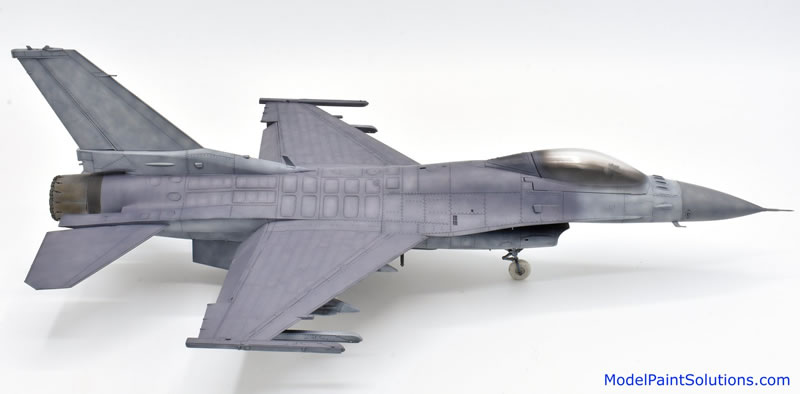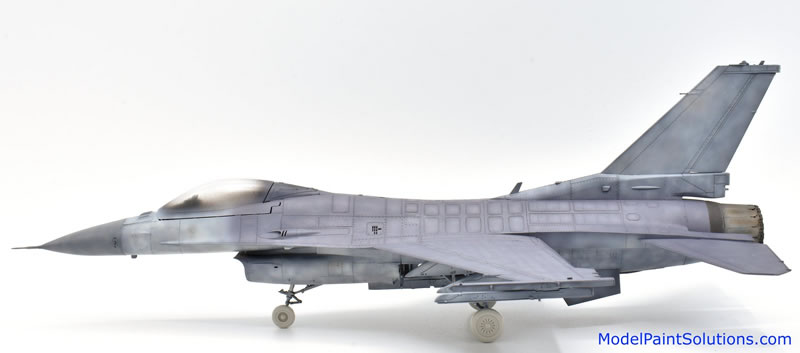 The SuperScale decals for the Illinois Air National Guard Fly 'N Illini were applied and sealed in with VMS Matte Varnish in preparation for weathering with oils.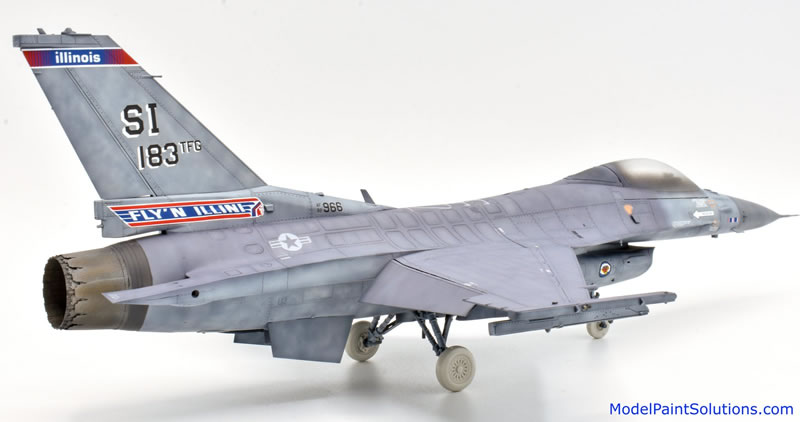 Various oil paints were used to weather the airframe, ordnance, and drop tanks. The majority of the airframe was treated with some overall dusty/fading tones and some streaks/leaks.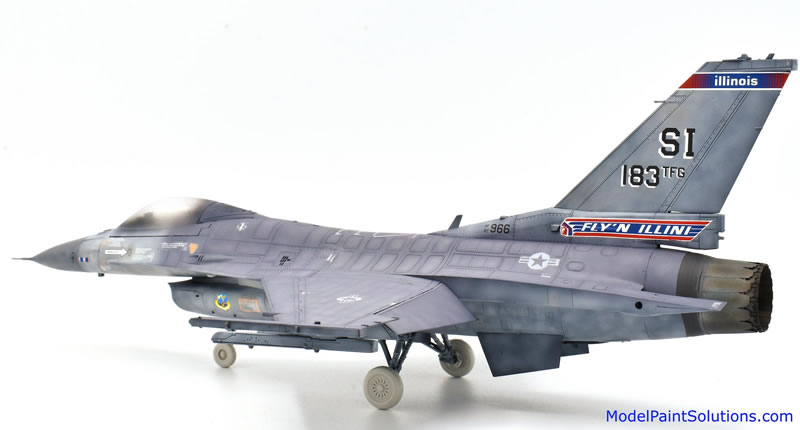 The drop tanks were treated with fuel leak streaks. Once all oils were applied and cured, a final VMS Matte Varnish spray was applied to tie all the various sheens together.
While this has been an interesting time in my modeling journey, not all has been bad. I'm hoping to regain some focus and continue with projects that minimize stress levels in life and within the hobby. In addition to aircraft, going forward, you'll likely be seeing some different subjects from me. In addition, as the mojo is flowing again, we'll hopefully start seeing some more informative and interesting articles than this one!

Cheers!

Mat Mathis
Instagram: @spruecuttermodels
Facebook: Sprue Cutter Models
For more on this build, visit ModelPaintSolutions.com
https://modelpaintsol.com/builds/tamiya-f-16c
---

Text and Images Copyright © 2023 by Model Paint Solutions
Page Created 28 July, 2023
Last updated 28 July, 2023
Back to HyperScale Main Page
Back to Reviews Page