A-4K KAHU Skyhawk Cockpit and Exterior Conversion Set
for Hasegawa A-4E/F kits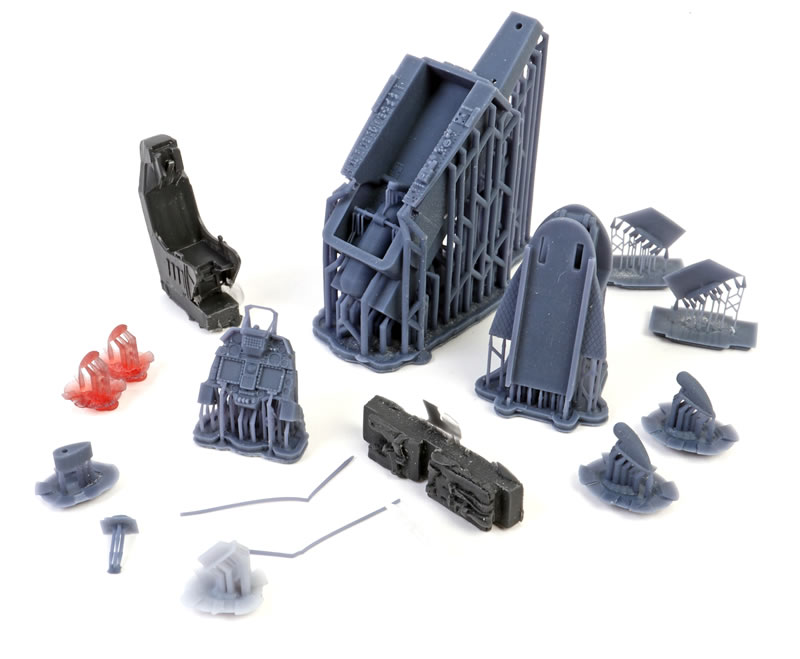 Phase Hangar Accessories, 1/48 scale
Reviewed by Brett Green

In 1970, 10 A-4K single-seat aircraft and 4 TA-4K were delivered to the Royal New Zealand Air Force, joining 75 Squadron. These were joined by 8 A-4G Skyhawk and 2 TA-4Gs from the Royal Australian Navy in 1984, which allowed a second Skyhawk-equipped squadron, 2 Squadron, to form.
In 1986, Project Kahu was launched to upgrade New Zealand's Skyhawks with new avionics, including an AN/APG-66NZ radar based on that used by the F-16, and weapons, as a lower-cost alternative to buying new replacements. All 10 ex-RAN and the 12 surviving original RNZAF aircraft were converted to the A-4K Kahu standard.
In 2001 the three Air Combat Force squadrons (Nos 2, 14, and 75) were disbanded and the Skyhawks put into storage awaiting sale. They were maintained, with occasional servicing flights, and then moved to RNZAF Base Woodbourne, where they were preserved in protective latex.
Draken International signed an agreement with the New Zealand government in 2012 to purchase eight A-4Ks and associated equipment for its adversary training services. Six were former RAN A-4G airframes which as carrier aircraft had logged significantly fewer flying hours. These were subsequently relocated to the U.S. at Draken's Lakeland Linder International Airport facility in Lakeland, Florida. The other A-4K aircraft were given to museums in New Zealand and Australia.
Phase Hangar Accessories was a new name to me, and I was pleasantly surprised to find that it is the rebranded Two Mikes Resin Accessories and the brainchild of Mike Reeves. Mike's name will be familiar to long-time HyperScale visitors.
I stumbled across the Two Mikes while searching for 1/48 scale A-4K conversions. As it turns out, Two Mikes offers both an A-4K and a TA-4K conversion. I bought the A-4K conversion from Two Mikes' web store as soon as I saw it.
Phase Hangar's 1/48 scale A-4K Skyhawk conversion comprises 12 grey coloured 3d printed resin parts, three black cast resin parts, two translucent red resin parts and one clear resin part.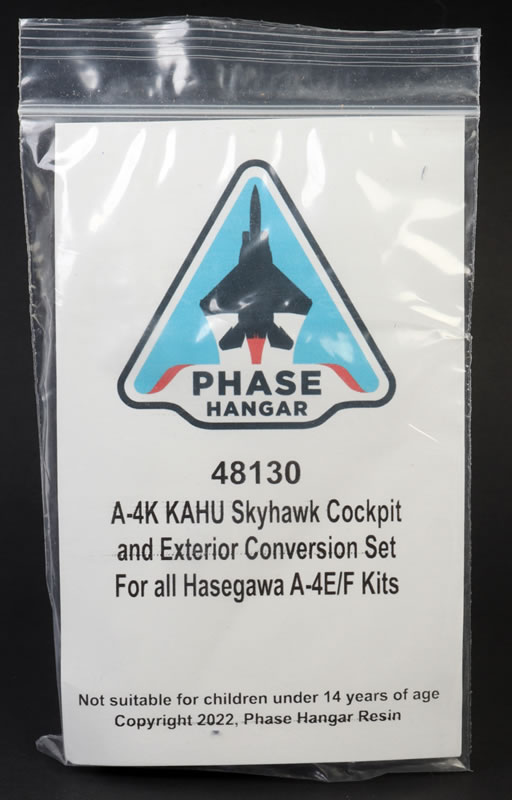 Full colour instructions are available as a download from Phase Hangar's website.
The elements of the conversion are:
Full cockpit tub with integrated nose wheel bay.

Front cockpit instrument panel

Single seat rear bulkhead

HOTAS Throttle

ESCAPAC 1C injection Seat

Wingtip fwd facing RHAW Antennas

Marker Beacon Antenna

Tail Mounted ILS

Blade antennas

Spine Mounted Strobe Light
The cockpit tub is an impressive piece of printing with integrated nose wheel bay and crisply detailed side consoles.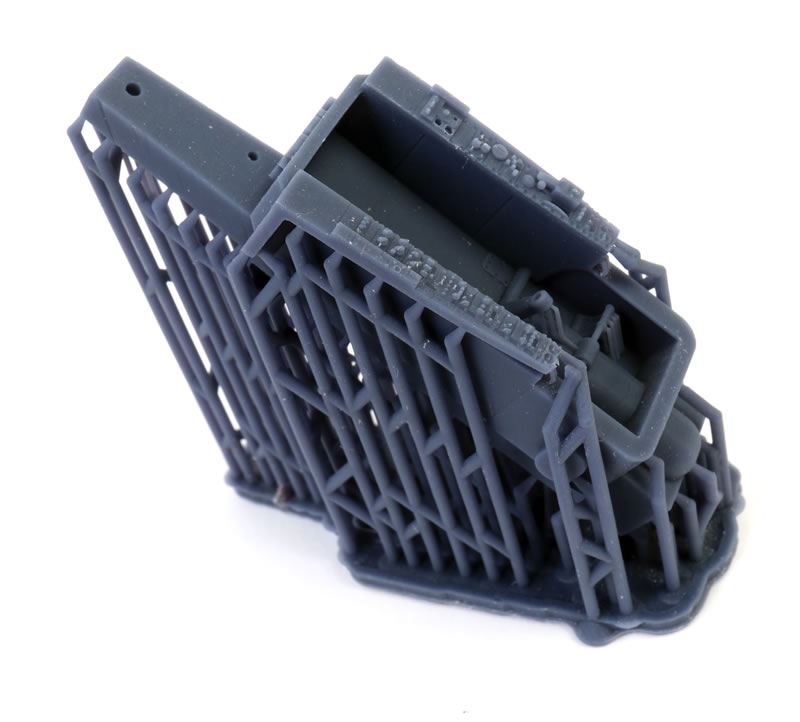 The rear deck offers better detail than the equivalent kit part.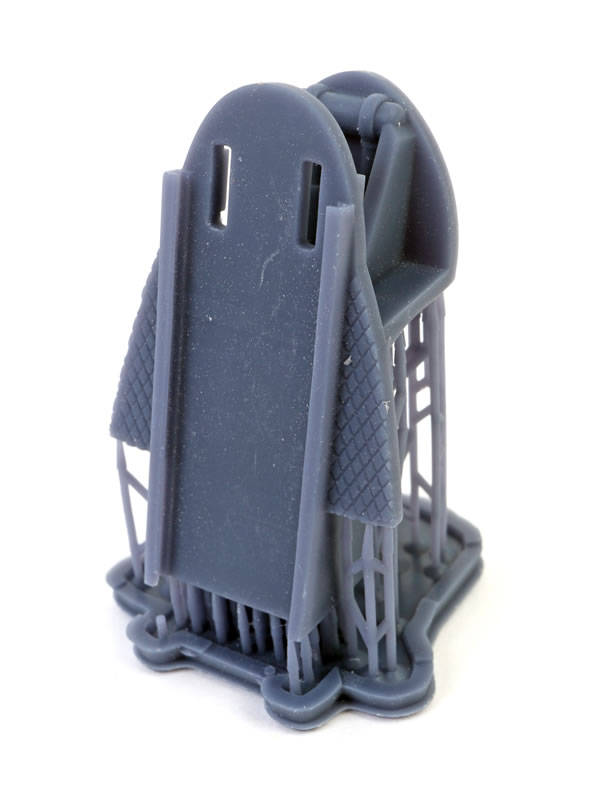 The new glass instrument panel will transform the appearance of the cockpit.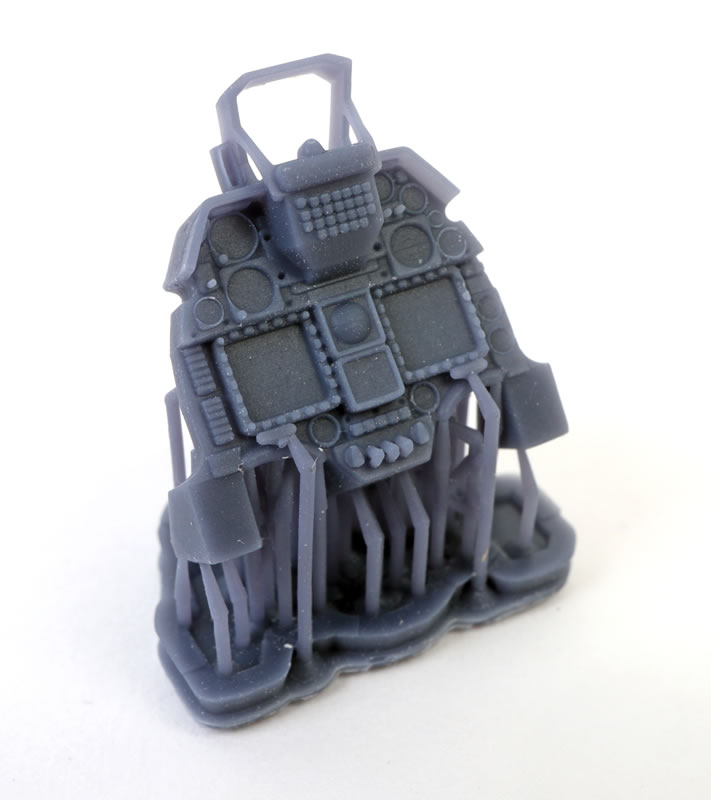 The ejector seat is conventionally cast with backrest and seat cushions cast separately. The cushions have harness straps cast in place, which will make for easier painting.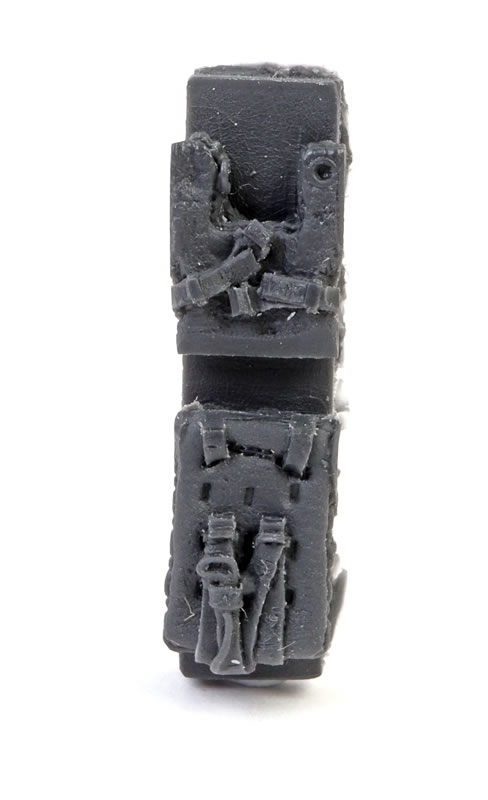 The exterior parts are pretty much stick-on - very straightforward.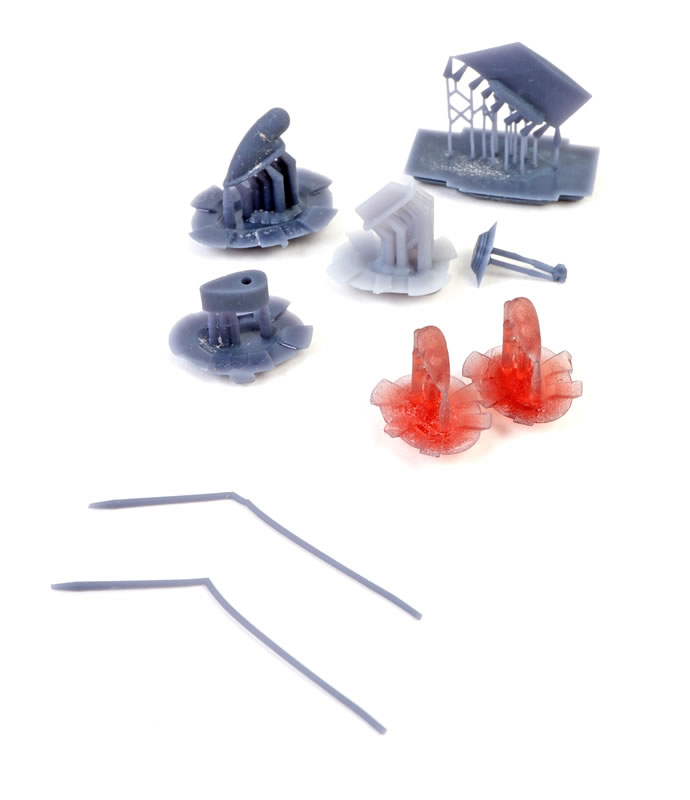 My clear spine light is a bit rough but it should come up fine after a bit of a polish and a dip in Future floor polish (or its local equivalent in your part of the world).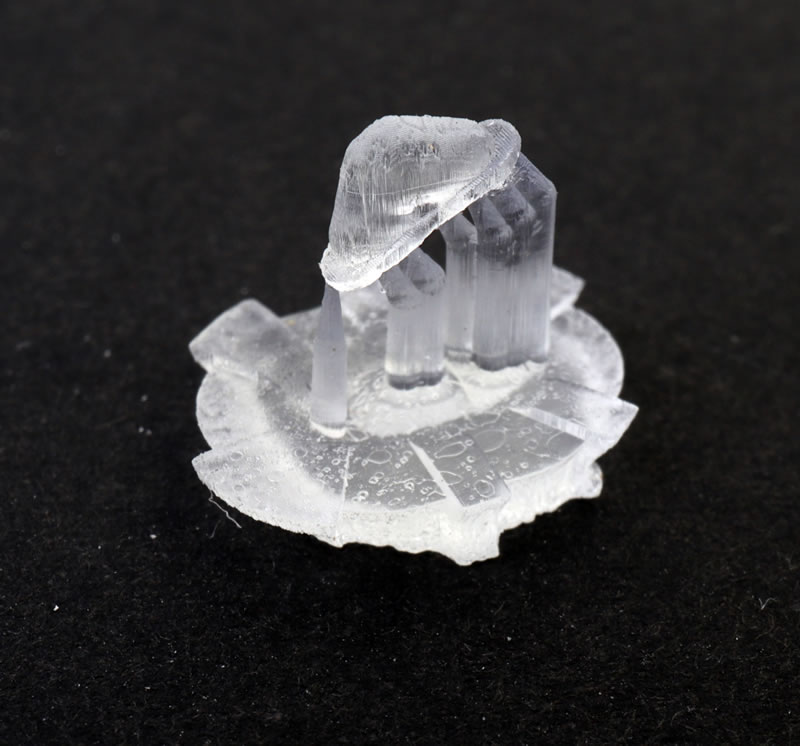 Parts cleanup will be familiar to anyone who has used 3D printed accessories. The parts are attached to fine rods that taper even more narrowly at the point of attachment. Recently I have been using a razor saw to cut the main base from 3D printed parts, then using a new hobby blade in my Olfa knife to cut the strips as close as possible to the surfsce of the parts.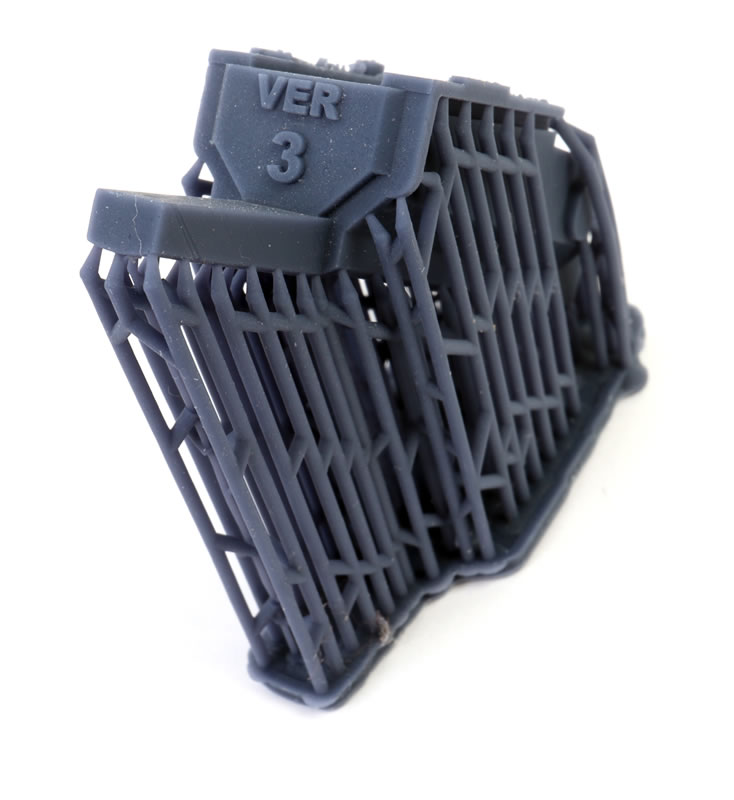 Using a sprue cutter is not recommended although I confess I have used one on my resin parts from time to time without disastrous consequences.
Instructions are available from Phase Hangar's website via download. They offer detailed text directions and colour photographs of the conversion in progress. There is some very minor surgery required - removing part of the coaming and control stick - but this will be within the skillset of most modellers.
Phase Hangar also offers additional resin enhnancements for the A-4 family. I'll be taking a look at these in a future review.
Phase Hangar Accessories' 1/48 scale A-4K Skyhawk conversion is a thorough and well-detailed product that should be fast and straightforward to install.
Purchased from Phase Hangar Accessories
---
Text and Images Copyright © 2023 by Brett Green
Page Created 27 April, 2023
Last updated 27 April, 2023
Back to HyperScale Main Page
Back to Reviews Page