Phase Hangar Accessories was a new name to me, and I was pleasantly surprised to find that it is the rebranded Two Mikes Resin Accessories and the brainchild of Mike Reeves. Mike's name will be familiar to long-time HyperScale visitors.
Phase Hangar has released a batch of accessories and correction sets for 1/48 scale A-4 Skyhawk kits.
All parts are presented in dark grey 3d printed resin.
Parts cleanup will be familiar to anyone who has used 3D printed accessories. Most of the parts are attached to fine rods that taper even more narrowly at the point of attachment. Recently I have been using a razor saw to cut the main base from 3D printed parts, then using a new hobby blade in my Olfa knife to cut the strips as close as possible to the surface of the parts.
Using a sprue cutter is not recommended although I confess I have used one on my resin parts from time to time without disastrous consequences.
Here are the details of the four sets under review today:
48133 - A-4 Skyhawk Corrected Pylons with Loaded and Unloaded Sway Braces. USD$20.00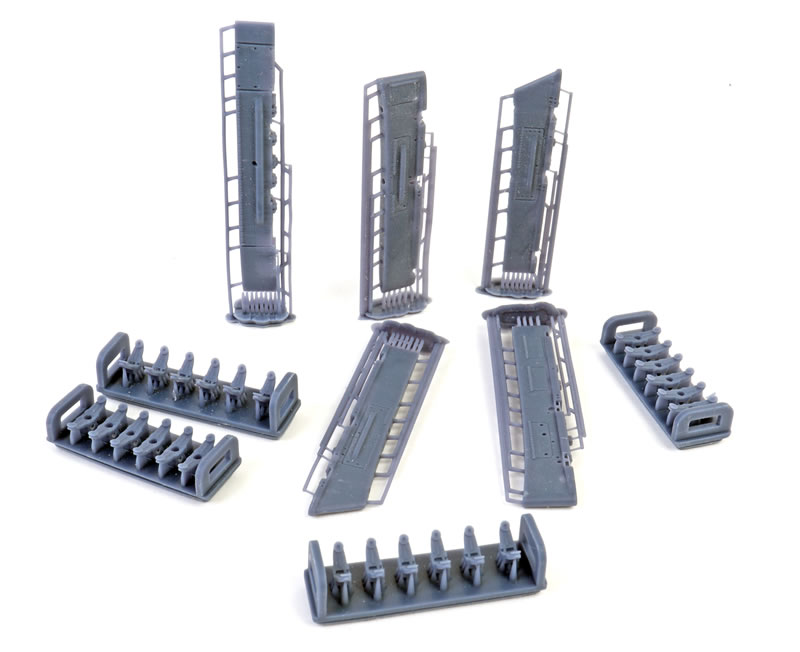 This set comprises a total of 29 3D printed resin parts.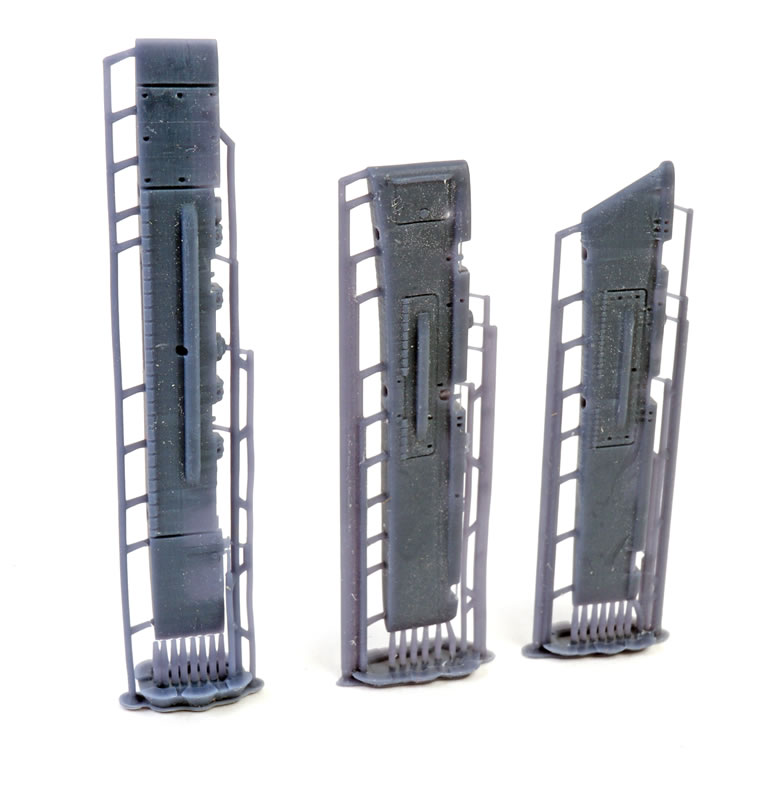 12 of these are loaded sway braces with another 12 being in unloaded configuration so you can display your Scooter with or without ordnance.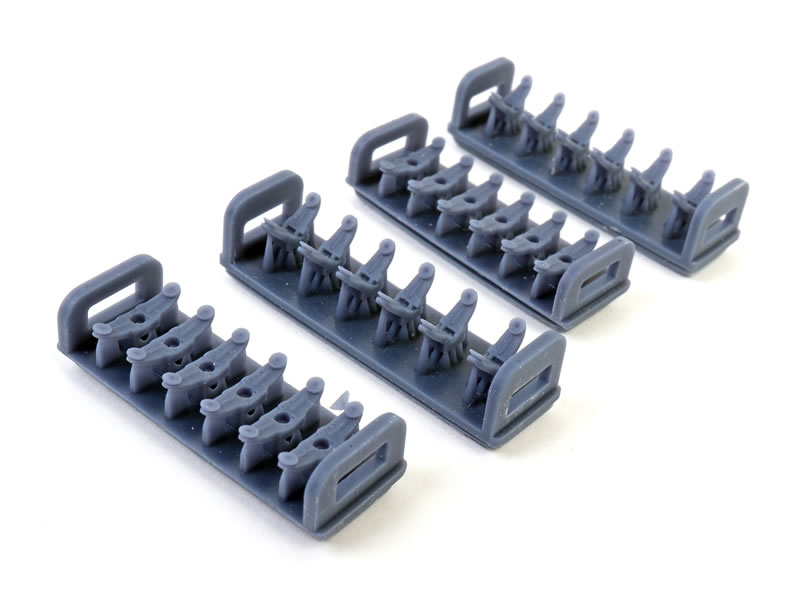 The remaining five parts are the one-piece pylons - four under-wing and one centreline.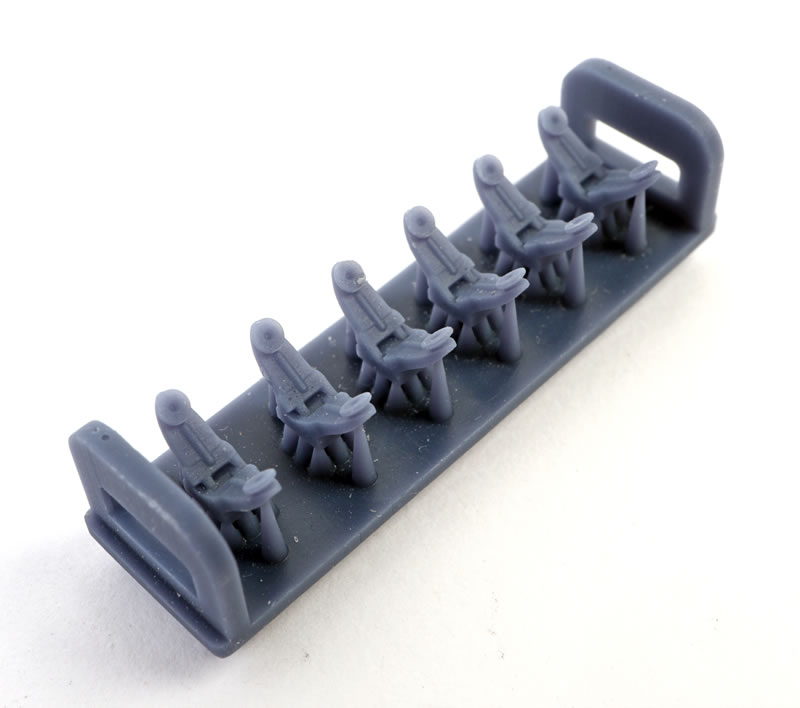 Detail is crisp and installation will be simple and self-explanatory.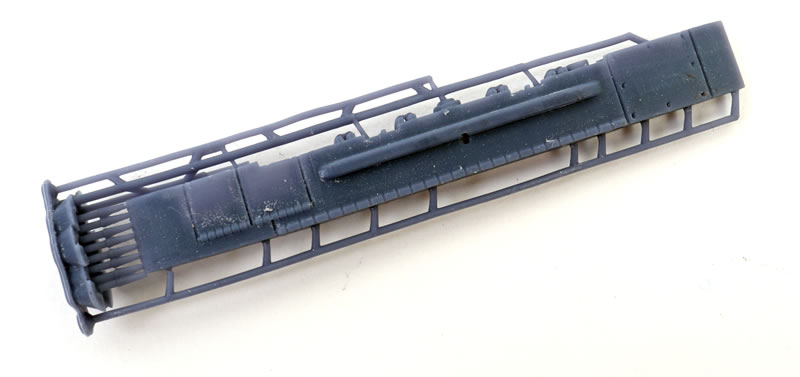 This set is designed specifically for the Hasegawa kits but may easily be adapted to Hobbycraft and Hobby Boss kits too.
---
48144 - A-4 Skyhawk Intake / Exhaust Covers for Hasegawa kits. USD$10.00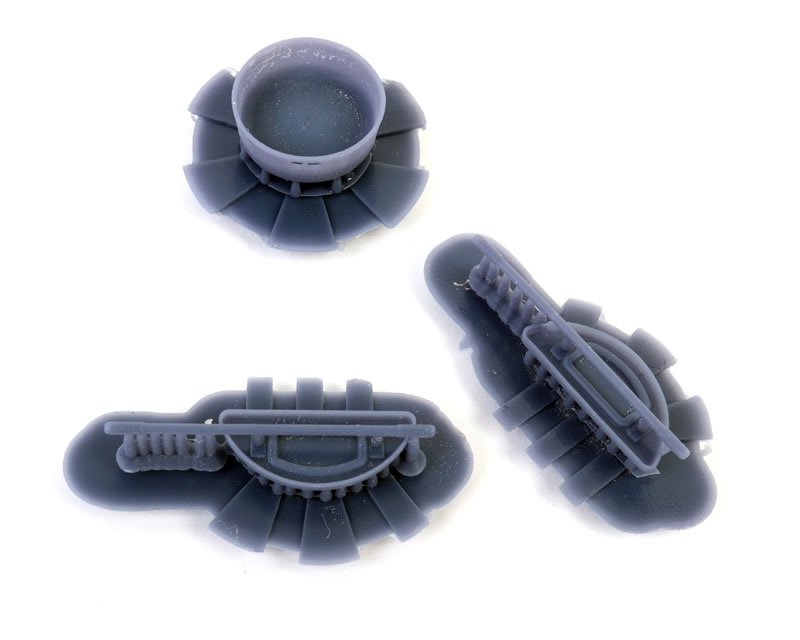 Another simple but noticeable accessory for Haseagwa 1/48 scale A-4 Skyhawk kits.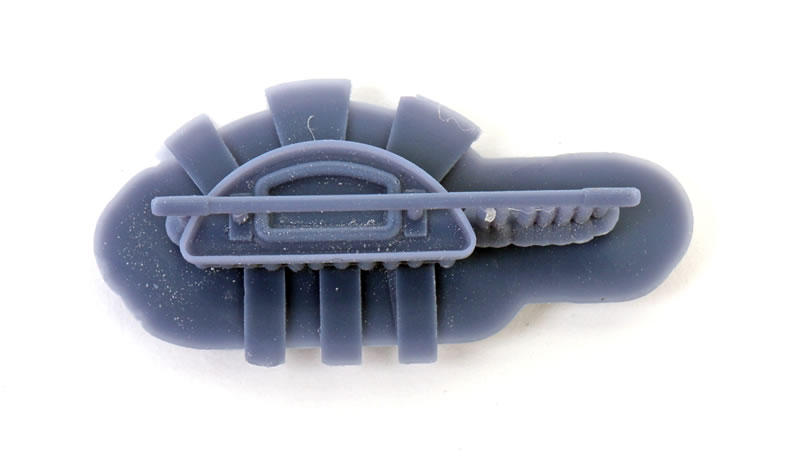 Three parts in 3D printed resin are included.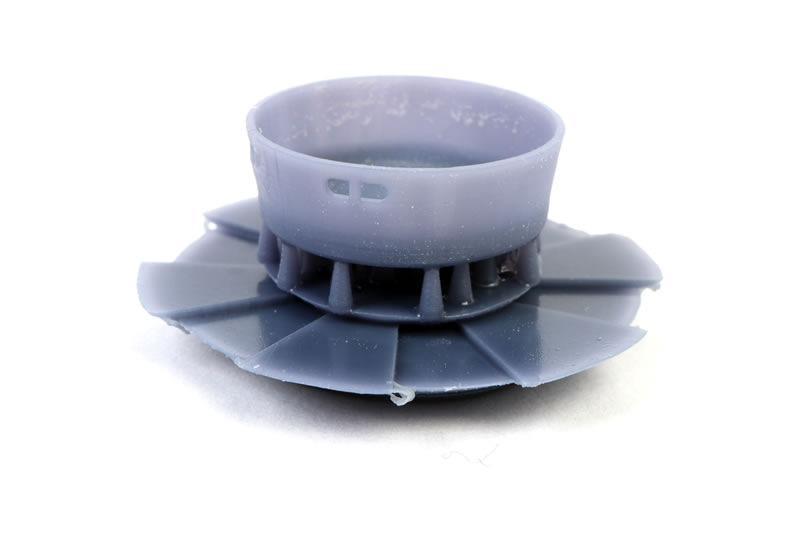 There are two intake covers and one exhaust cover.
Very nice.
---
48145 - A-4 Skyhawk Colt 20mm Cannon for Hasegawa kits. USD$8.00
Two cannon barrels presented in 3D printed grey resin.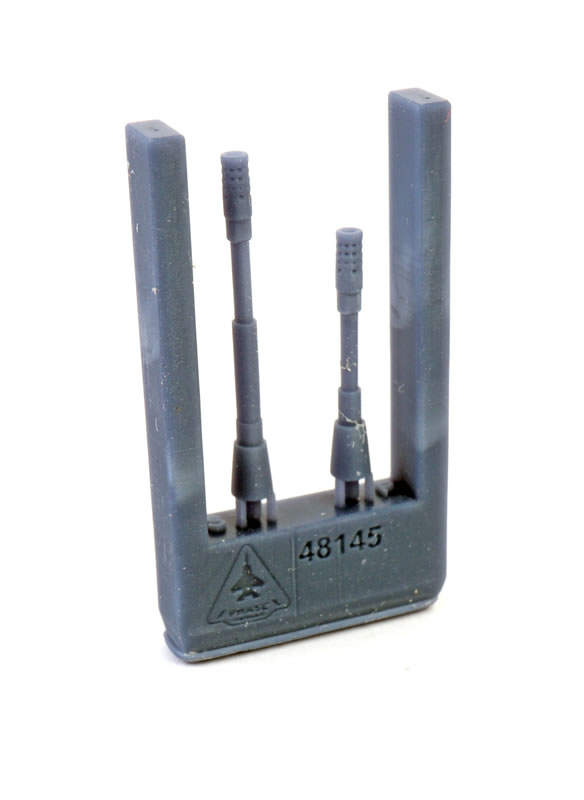 The muzzles are hollowed out and the perforations are crisp and deep.
Another simple upgrade for your Hasegawa 1/48 scale A-4 Skyhawk.
---
48167 - A-4 Skyhawk Single Ladder for all 1/48 A-4 kits. USD$14.00
This one-piece crew ladder will make a big visual impact to the front of your 1/48 scale A-4 Scooter.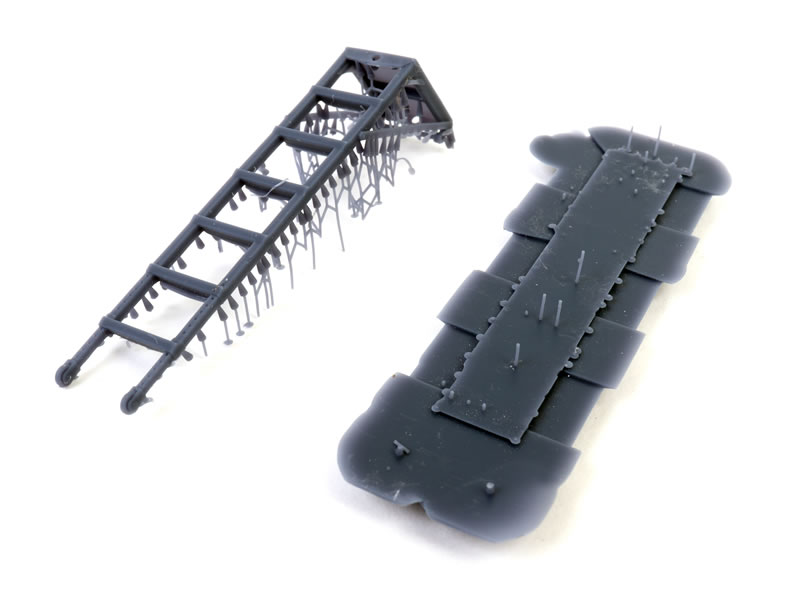 It will be suitable for any 1/48 scale single-seat Scooter.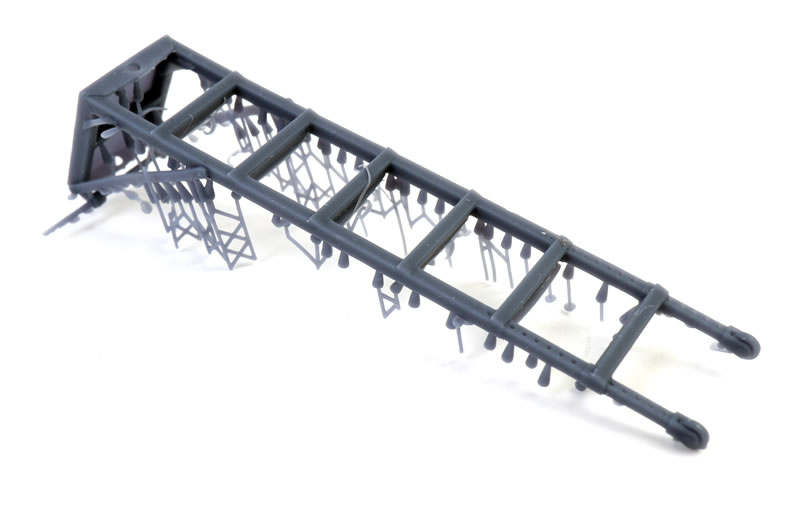 Cleanup will be even faster than usual for my sample.
The ladder has already come adrift from the backing snd attachment strips!
Phase Hangar Accessories' 1/48 scale A-4 Skyhawk corrections and accessories will be warmly welcomed by Scooter fans.