North American
XB-70 Valkyrie
US Supersonic Strategic Bomber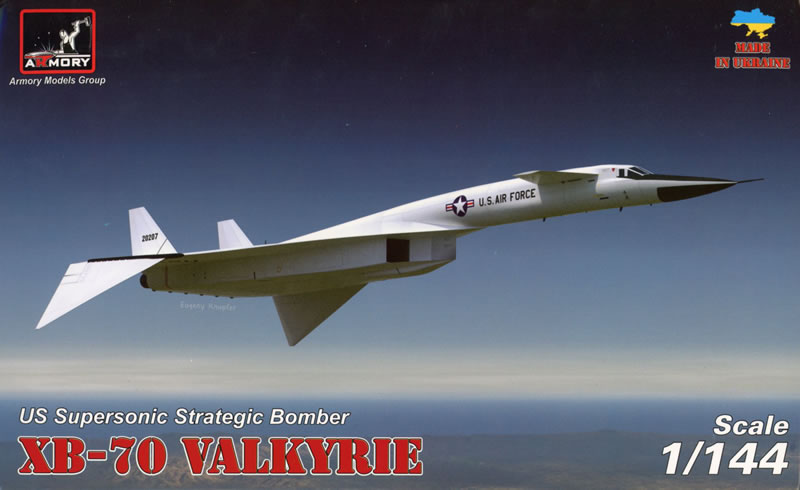 Armory Models Group, 1/144 scale
S u m m a r y :

Catalogue Number:

Armory Models Group Kit No. AR14701 - North American XB-70 Valkyrie

Scale:

1/144

Contents & Media

One fret of photo-etch.

Price:

USD$49.60 plus shipping available online from Armory Model Group

£41.39 EU Price (£34.50 outside Europe) plus shipping available for pre-order amgfrom Hannants

Click here for currency converter.

Review Type:

First Look.

Advantages:

High level of detail; accurate; minimal parts count; simple construction.

Disadvantages:

None noted

Conclusions:

Overall this is a solid "A" effort from Armory. I'm elated to have what appears to be a very accurate and detailed kit of the Valkyrie that doesn't take up half the room. Its minimal parts count and simple construction make it look like a weekend project or maybe a little more. I look forward to giving it a go!

Reviewed by Jennings Heilig

Higher, faster, and farther - that was the goal of aircraft designers in the 1950s. The two decades after the end of the Second World War saw remarkable progress in aircraft and engine design - probably one of the most significant periods of technological advance in all of human history. In 1945, the Boeing B-29 was state of the art in long range bombers, with straight wings and radial engines. Less than 20 years later, North American's XB-70 Valkyrie was a Mach 3 cruise aircraft with eight of the most advanced and powerful afterburning turbojet engines yet designed, and a range of nearly 4,300 miles.
The B-70's roots go back to the mid-1950s with the WS-110A project. Eventually, North American won a contract in December of 1957 to produce a Mach 3 capable bomber with a service ceiling of 70-75,000 feet and a range of up to 10,500 miles. To say this was pushing the state of the art would be understatement, but in the 1950s nothing seemed impossible. After a contest in 1958, the name "Valkyrie" was chosen for the new bomber, and two prototypes were ordered. In order to keep the massive cost of the new bomber within reason, North American designed a new long range interceptor at the same time, sharing technology, crew escape system, and engines with the B-70, the new aircraft receiving the designation F-108 Rapier. In parallel with the bomber and interceptor projects, General Electric developed the YJ93 afterburning turbojet, a scaled-up version of the highly successful J79 fitted to the B-58 Hustler and the new F4H-1 Phantom II.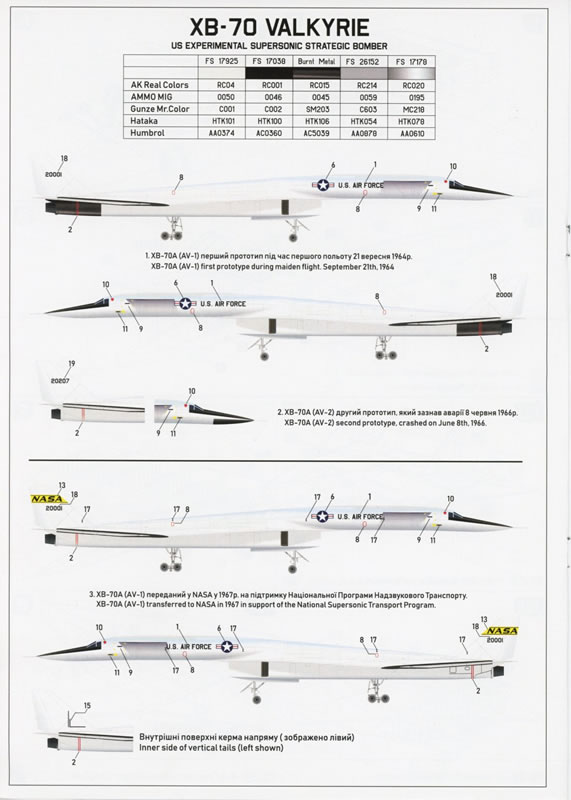 The development of effective surface-to-air missiles in the 1950s, and the shootdown of the Lockheed U-2 flown by Francis Gary Powers over the USSR on 1 May 1960 forced a massive shift in thinking by the USAF. Suddenly, high altitude and high speed didn't necessarily mean the bomber would be able to get through. SAC's tactics changed to low level penetration at subsonic speed, effectively rendering the B-70s entire reason for being obsolete almost overnight. A program review and much political infighting between Congress, the USAF (specifically USAF Chief-of-Staff, Gen. Curtis LeMay), the B-70 program was officially cancelled in March 1962. Since so much had already been implemented, it was decided that the two XB-70 prototypes already under construction would be completed, and would serve as high speed research vehicles for the USAF and NASA, with the latter contributing data to the forthcoming American SST program.
The first XB-70 prototype, serial number 62-0001, rolled out in 1964, and made its first flight on 21 September that year. Despite having to have one of its six YJ93s shut down inflight and a landing gear indicator malfunction, the first flight was considered a success, and the program accelerated quickly. On its third test flight in October 1964, XB-70 #1 went supersonic, achieving Mach 1.1, and then Mach 3 almost exactly a year later. The second prototype flew in July 1965, though its life was destined to be short, as it was destroyed in a crash in 1966. The first aircraft continued its test program with NASA until its retirement to the U.S. Air Force Museum at Wright-Patterson AFB, Ohio, interestingly, on the same day the prototype 747 first took to the air. It remains on display today.
The unusual shape of the XB-70 and its amazing performance has attracted model kit manufacturers over the years since even before the aircraft first flew. Aurora was first off the mark with a box scale (1/102) kit in 1962. Lindberg produced a 1/177 scale kit in 1964, followed by a number of other lesser attempts in different scales. In 1995, AMT/Ertl produced the first 'serious' kit, a 1/72 monster that has a reputation for fighting its unwary builder every step of the way. Recent years have seen an even more monstrous 1/48 effort from HpH in the Czech Republic (how big is your house?).
The latest effort is a beautiful 1/144 injection molded short run kit from Armory Models Group in Ivano-Frankivsk, Ukraine. The consistently fantastic output from the Ukrainian kit and aftermarket manufacturers in the past year-plus while their country has been under invasion and almost continual bombardment is nothing short of astounding! It's a true testament to the tenacity and spirit of the Ukrainian people that they have carried on under circumstances that would probably sent most of us running for shelter elsewhere. Slava Ukraini!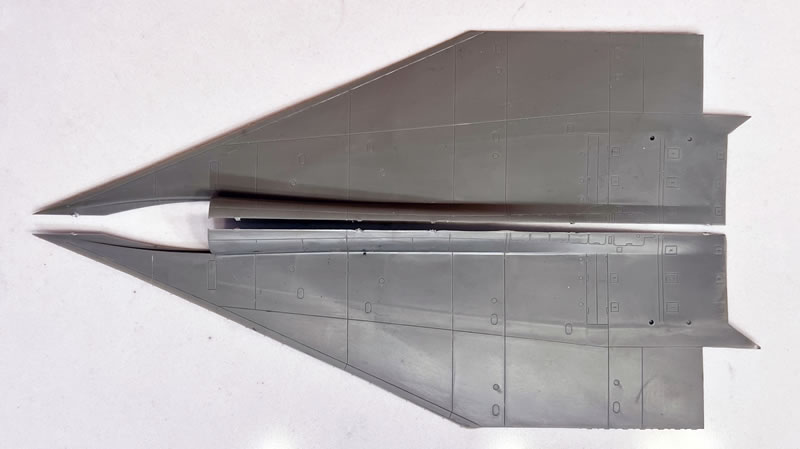 Armory's kit arrives in a flip-top corrugated box with a glossy paperboard full cover slip on lid similar to ICM's recent kits. Box art by Eugeny Knupfer is really breathtaking, too. There are 84 dark medium grey and clear injection molded parts, a set of 3D printed YJ93 exhaust nozzles, a fret of very petite photo etched brass, a set of pre-cut canopy/windscreen masks, and a small decal sheet. All-in-all a very nicely presented package.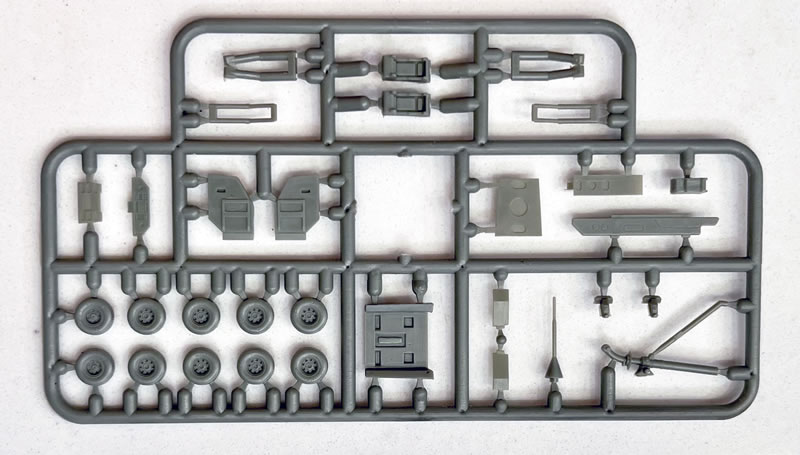 First impressions are very positive. As is typical with such short run projects, there is a small amount of flash here and there, but mostly on the two large fuselage/inner wing parts. The sprues of smaller parts are commendably flash-free. Detail parts are extremely well molded for this scale. The cockpit is provided with a basic floor, instrument panel, control yokes, center console, and the unique XB-70 escape capsule seats. Not much of any of that is likely to be visible, but you'll know it's there!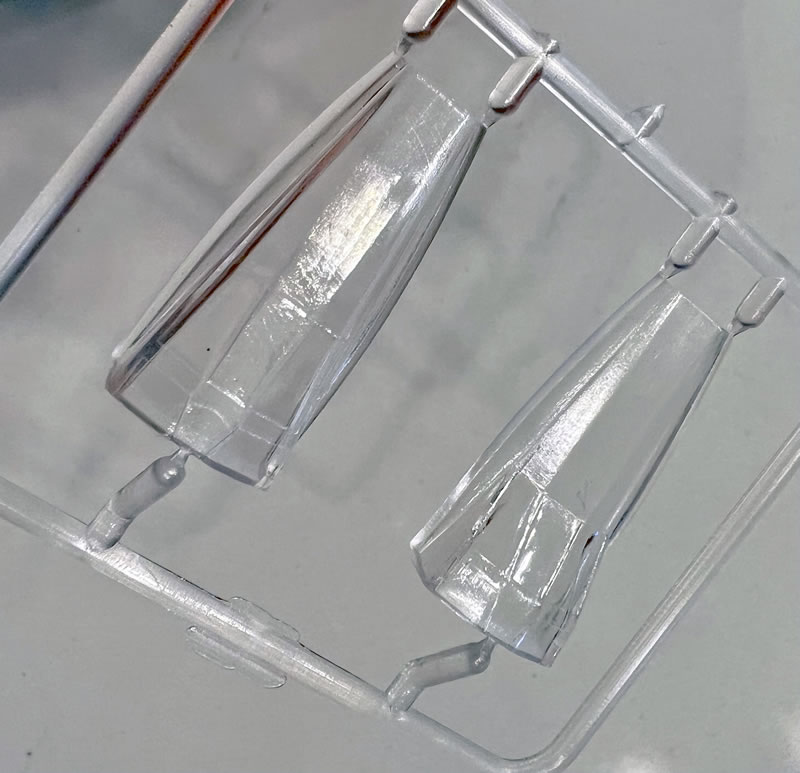 The airframe is broken down very simply, with the graceful swan's neck-like forward fuselage consisting of two halves, and the inner wing (top and bottom as a single piece) with the aft part of the fuselage incorporated into it as left and right halves. The large intake/bomb bay/gear well/engine bay structure is made up of separate assemblies. Full gear wells are provided, and the bomb bay is designed to be built either opened or closed. For the former, a single large GAM-87 Skybolt missile is included - a nice touch. At the aft end, the structural detail visible in the engine bay is nicely molded, and will benefit by a nice wash to pop out the detail. Afterburners are provided as half cylinders, with a PE flame holder.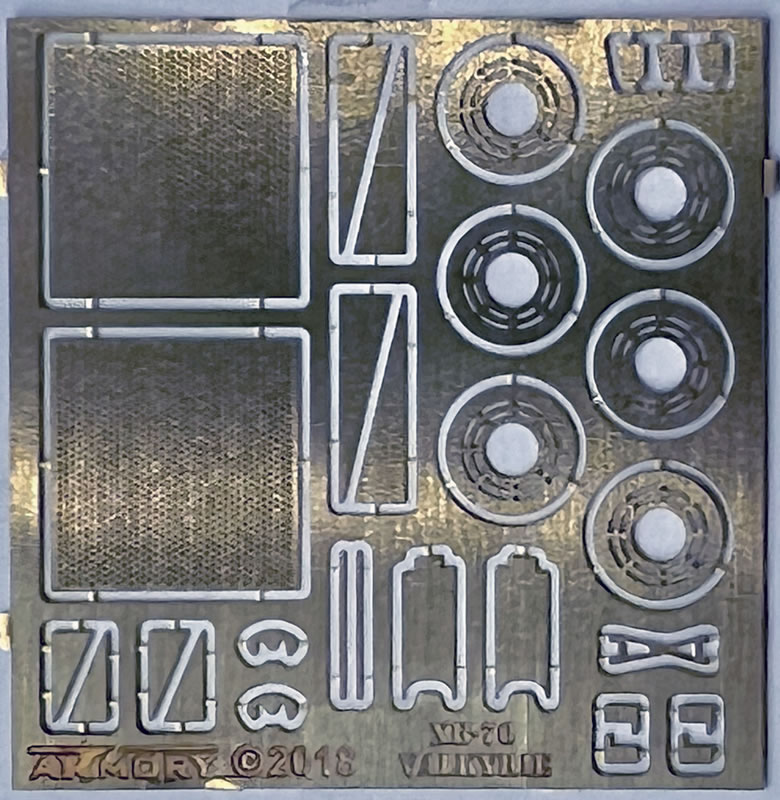 The exhaust nozzles are 3D printed and are just beautifully done.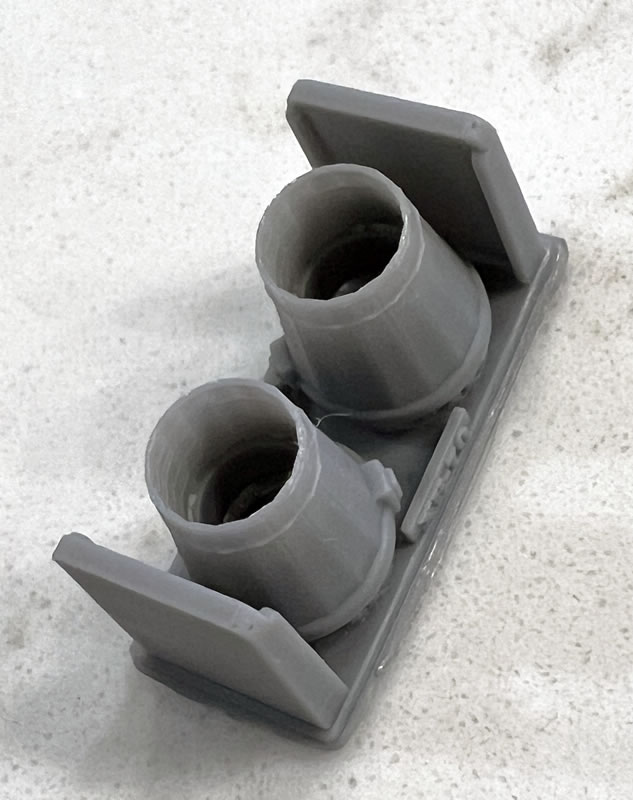 Landing gear is simple but accurate looking. Oleo scissors are provided in PE, and they are very petite! Up front, you get two different clear parts, one with the visor up as would be seen in flight, and one with the visor down for landing - another nice touch. It will be a simple matter to 'droop' the control surfaces on the prominent canards, as well as the elevons on the wing trailing edge. Speaking of the wings, the outboard wings are separate pieces, and the prominent hinges are provided as separate parts for flat, intermediate droop, and full droop - another really thoughtful touch for those wishing to display the model in an in-flight pose.
Surface detail is all recessed, and extremely well done. Much of it will (correctly) almost disappear under paint. The XB-70 was a very smoothly finished aircraft, and Armory's exquisite engraving is just enough to give the suggestion of panel lines without being in your face.
---
Markings
The decal sheet is the only real letdown in the kit. The basic markings are okay, but the US national insignias are comically incorrect. Easy enough to source elsewhere, but an all too common, and all too easily avoided mistake.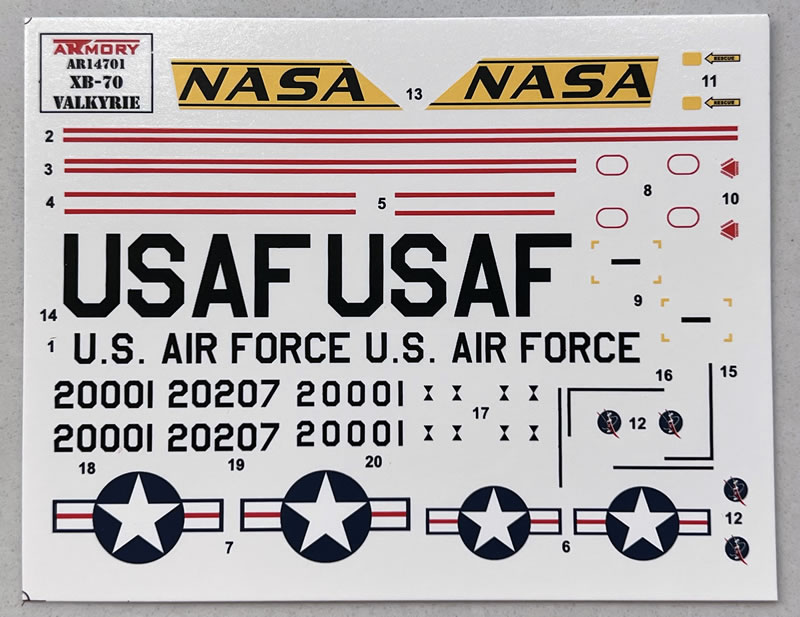 Like Henry Ford's Model T, you can have an XB-70 in any color you want as long as it's white. But 'what-if' ideas could be really cool! Markings are provided for both prototypes, however note that the #2 aircraft had a modified wing dihedral, so it would take some fixing to do her. The style of "2" in the serial numbers for the USAF options is not correct. Both used a number with an angled leg rather than a 90 degree bend. When the #1 aircraft got NASA paint, the number changed to the style given.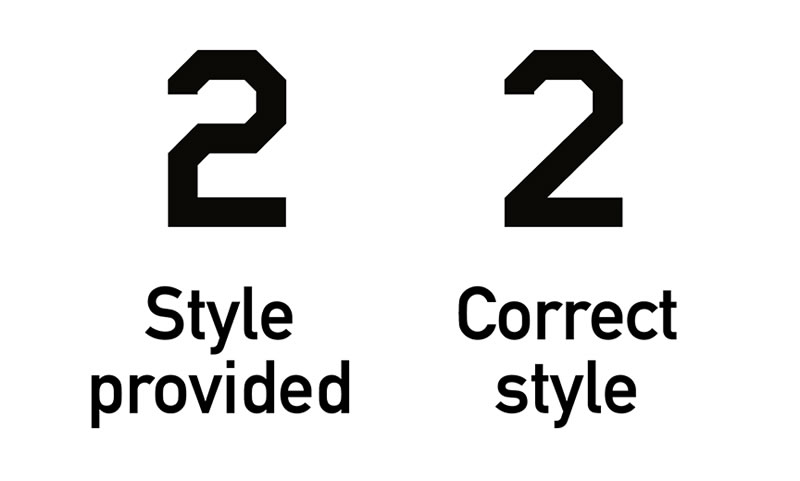 The small NASA meatballs are a little rough, but given their minute size, are probably fine for most folks. If you want to get really picky, the exact style of the "NASA" lettering in the yellow tail bands was different on each side of the aircraft - something I discovered 28 years ago when I researched and drew the original decal art for the AMT/Ertl kit decal. In this scale the difference isn't really noticeable.
Overall this is a solid "A" effort from Armory.
I'm elated to have what appears to be a very accurate and detailed kit of the Valkyrie that doesn't take up half the room. Its minimal parts count and simple construction make it look like a weekend project or maybe a little more. I look forward to giving it a go!
I purchased my kit directly from Armory Models in Ukraine. There was a slight delay in shipping due to a problem with the 3D printed exhaust nozzles, which Armory kindly emailed me to apologize for.
Once the kit shipped it was in my hands in the US about three weeks later.
---
Review Text Copyright © 2023 by Jennings Heilig
Page Created 9 May, 2023
Last updated 9 May, 2023
Back to HyperScale Main Page
Back to Reviews Page