Sopwith F.1 Camel (Clerget)
Weekend Edition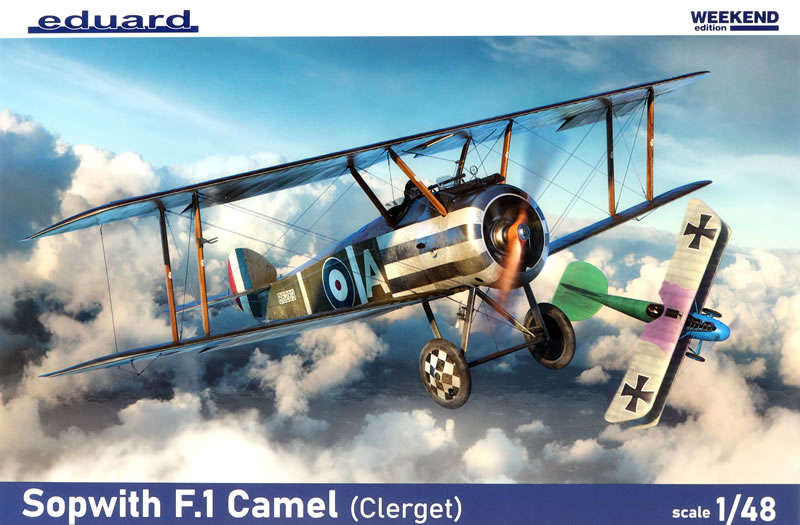 Eduard, 1/48 scale
S u m m a r y

Catalogue Number:
Eduard Kit No.8486 – Sopwith F.1 Camel (Clerget) Weekend Edition
Scale:
1/48
Contents and Media:

Approximately 131 grey plastic parts (63 unused); 15 clear plastic parts (7 unused); 1 decal sheet containing markings for 4 aircraft; 12 page instruction booklet with full colour painting guide.

Price:

USD$34.95 plus shipping, available online from Eduard

GBP£20.40 EU Price (GBP£17.00 Export Price) plus shipping available online from Hannants

Review Type:
FirstLook
Advantages:
Finely moulded and well-detailed plastic parts, four interesting marking options.
Disadvantages:
None noted.
Conclusion:

Eduard's retooled Camels are the best 1/48 scale examples of this type produced to date, and it's good to see them being rolled out in Weekend Edition boxings.

The level of detail is excellent, even without the photo-etched parts that are standard in Profipack boxings, and the marking options are well-chosen.

Highly recommended to all modellers of 1/48 First World War aircraft.

Reviewed by Brad Fallen

More than a century on, the Sopwith Camel remains one of the most recognised aircraft of the First World War. Pugnacious in appearance and unforgiving in its handling, the Camel helped the Allies gain air superiority on the Western Front from mid-1917 onwards. Camel variants included the 'standard' F.1 fighter, the Comic night fighter and 2F.1 shipboard fighter. Camels could be powered by a number of different rotary engines, such as the Clerget 9B, Bentley BR.1 and Le Rhone 9J. The pace of aviation development saw the Camel become obsolescent before the end of the war, with the type retired from RAF service in 1920.
Eduard launched its retooled 1/48 Sopwith Camel series in 2021. Since then it has released BR.1, Clerget, and Comic kits in deluxe ProfiPACK boxings, Clerget and BR.1 Weekend Edition kits, and at least one Limited Edition Dual Combo boxing. A 2F.1 ProfiPACK kit is also currently in preparation.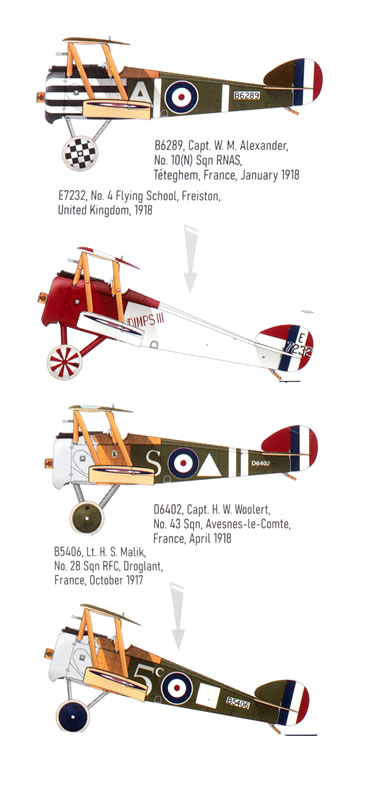 This series has replaced Eduard's own 2003 Camel tooling as the best available in 1/48 scale. In his BR.1 ProfiPACK review, Brett described the kit as 'highly detailed…[with] exquisite surface textures' and recommended it as a likely 'pleasure to build thanks to its modest parts count'. Various online builds confirm that Eduard's new Camel kits are indeed relatively straightforward to build, the potential complicating factors of biplane construction such as rigging and wing alignment notwithstanding. Having read these reports, and not yet seen one of Eduard's new tool Camels in the flesh (or rather plastic), I was very pleased when Brett sent me the recently released Clerget Weekend Edition kit to review.
This is the first time I've looked at a new Weekend Edition release since 2019, and Eduard has definitely upped its game with this product line in the intervening period. Gone is the plain-ish packaging, replaced by gorgeous box art, in this case of William Alexander in his F.1 Camel B6289 of 10(N) Squadron, Royal Naval Air Service (RNAS), duelling with an Albatros D.V over France in early 1918. Also gone are the limited range of marking options that used to characterise Weekend Edition kits: B6289 is one of four schemes to choose from, all illustrated in full-colour four-view drawings.
One element of Weekend Edition packaging that has remained constant is the line's focus on plastic parts. The photo-etched, resin, and mask additions included in ProfiPACK and Limited Edition releases are not found here - although these are available for modellers to purchase separately should they wish to do so (more on this later).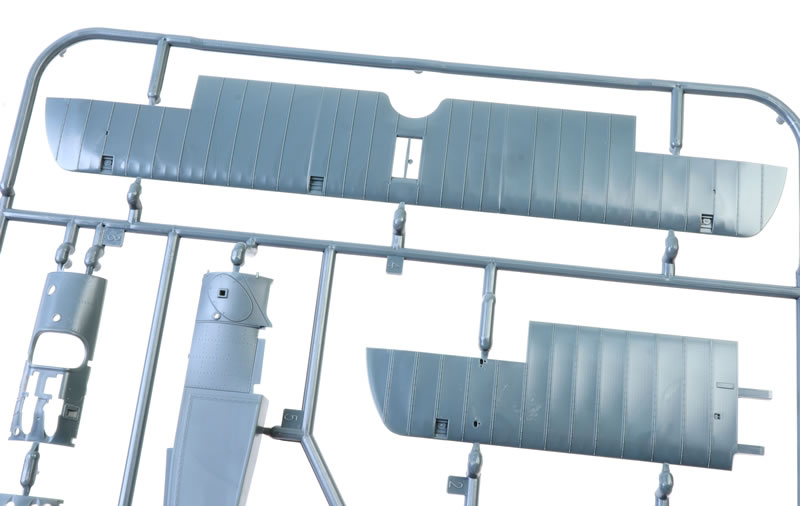 Examining the kit plastic, I was surprised by the parts count: just over 70 grey and clear plastic parts are needed to build the model. As someone more familiar with Wingnut Wings' and Copper State's 1/32 biplane offerings, I found this number to be surprisingly low. However, on closer examination I saw that Eduard's engineering choices, and to an extent the simplicity of the Camel airframe, were the reasons for this low count, rather than any compromise on detail.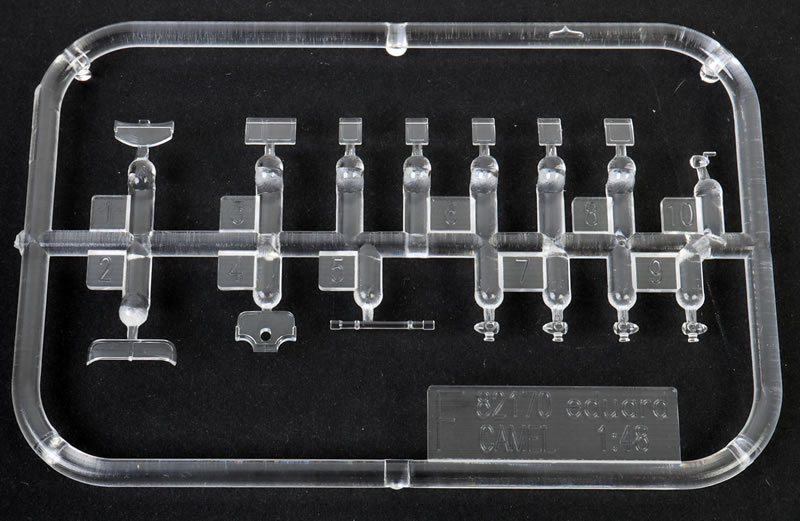 To the contrary: most modellers, even those who build this kit out of the box without recourse to etched or resin details, will likely be very pleased with the amount of detail that has been included.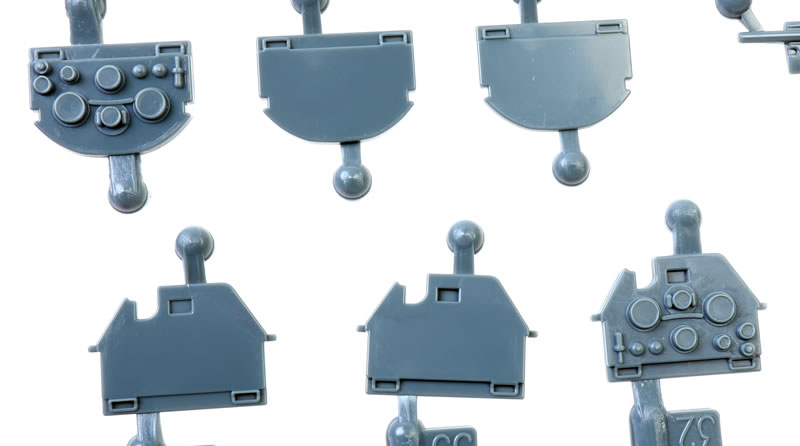 The cockpit is made up from nearly twenty parts, with instrument panel, control column fuel tank, guns, side frames and other internal structures rendered as finely as possible in plastic for this scale. One area where an aftermarket product might be considered is the wicker seat, which while satisfactory cannot compare with either the printed resin or photo-etched equivalents, which I understand come in the ProfiPACK boxings. Superdetailers will also want to add bracing wires and control lines. These will be visible in the completed cockpit but aren't mentioned in the instructions; build guides for the various Wingnut Wings 1/32 Camel releases (still available online) will be helpful here.
The Clerget engine builds up from just three parts, but should look great with with careful painting and a wash to bring out the cylinder detail.
The fuselage and wings are also impressive, with distinct but in my view not overdone fabric, rib and stitching effects. Cowling panel and cockpit coaming details are also sharply rendered.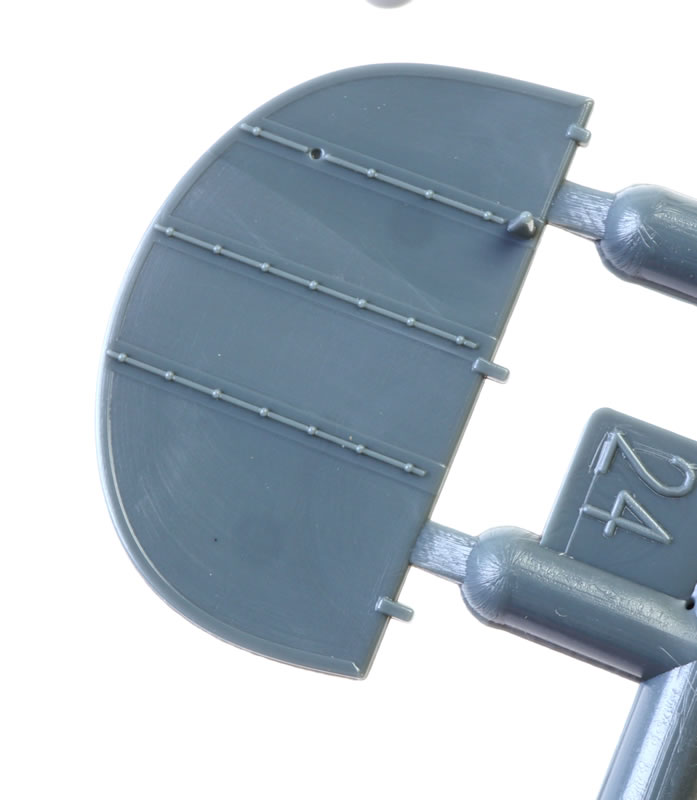 The 12 page A4 instruction booklet steps through assembly in a logical sequence, with potentially tricky construction sequences given additional illustrations and explanation. (This notwithstanding, the instructions are silent on the perennial challenge of biplane builds - wing and strut alignment - for which I recommend you use a jig.) Detail differences between the four marking options are highlighted, and painting suggestions are called out in Gunze and Mission Models colours.
---
Marking Options
Decals are provided for three France and one United Kingdom-based F.1s. Camel markings could be quite diverse, within the context of standard British PC10 or PC12 over Clear Doped Linen camouflage, but there were also variations to this scheme as we shall see shortly. Eduard has done a good job of selecting aircraft with subtle and not-so-subtle differences in finish, operated by different services, and flown by pilots of different nationalities, as follows.
William Alexander's previously mentioned B6289 of No.10(N) Squadron RNAS, based at Teteghem, France, January 1918. The colourful striped cowlings (black-and-white, red-and-white and blue-and-white for A, B and C Flights respectively) of 10(N) Squadron's Camels make for popular modelling subjects, and I expect B6289 to be the option of choice for many building this kit. If you do select this subject, take a look at Wingnut Wings' instructions for its Clerget Camel kit (the instructions are still available online) for some of the finer points of detail associated with this airframe.

Even more colourful is E7232/'DIMPS III', a training aircraft operated by No.4 Flying School at Freiston in the United Kingdom in late 1918. E7232 was overall white, with red sunburst patterns on the upper surfaces of the top wing and horizontal stabilisers, front-to-back red stripes on the upper surface of the bottom wing, red cowl and forward fuselage, and radiating red stripes on the wheel covers. Eduard provides white decals to achieve these patterns on the wings, stabilisers and wheels; hopefully these will be sufficiently opaque to look convincing.

The final two options are more subdued. Option C, D6402, was flown by Henry Woollett of No.43 Squadron RAF, based at Avesnes-le-Comte, France in April 1918. D6402's attractive unit markings are complemented by light-coloured splotches on the upper surfaces of the otherwise PC10 or PC12 top wing and horizontal stabilisers. This short-lived camouflage scheme was reportedly applied to mimic more colourful German markings; Eduard suggests either white or blue as a possibility for the lighter colour, but leaves the final choice up to the modeller.

B5406 was flown by Sadhar Malik of No.28 Squadron, Royal Flying Corps, from Droglant, France, in October 1917. Malik was the first Indian pilot to fly in the RFC during the war, and flew missions in Camels and Bristol Fighters from 1917 to the end of the war. B5406 is conventionally finished in PC10 or PC12 over Clear Doped Linen, with a natural metal cowling and wooden forward fuselage, cockpit coaming and struts. The plain camouflage is broken up by large unit markings on the fuselage sides and upper surface of the top wing.
The decals have been produced by Eduard and are printed on one A4 sheet.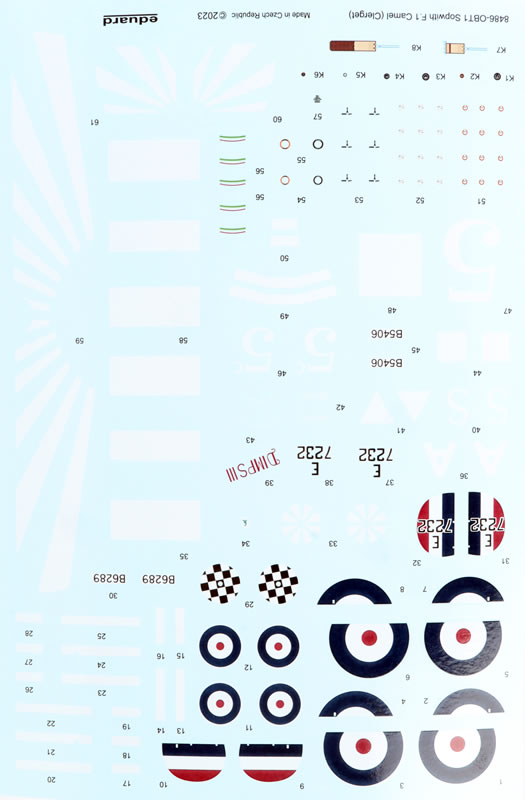 Registration and colour density appear to be good. Cut-outs have thoughtfully been provided for control hinges and the like, making application easier and reducing the likelihood of damage to the decals. The white decals for the wings of option B are large and contain a lot of carrier film; you will want to apply these to a very glossy surface. Finally, decals are provided for the seat's lap belt, replacing the photo-etched equivalent that would be included in a ProfiPACK boxing.
Speaking of which, Eduard has produced a companion photo-etched set for this Weekend Edition release (FE1323, available from the Eduard website for US $14.95). Released under the ZOOM brand - Eduard's base-level photo-etched line - the set was provided with the review kit and so I will examine it here.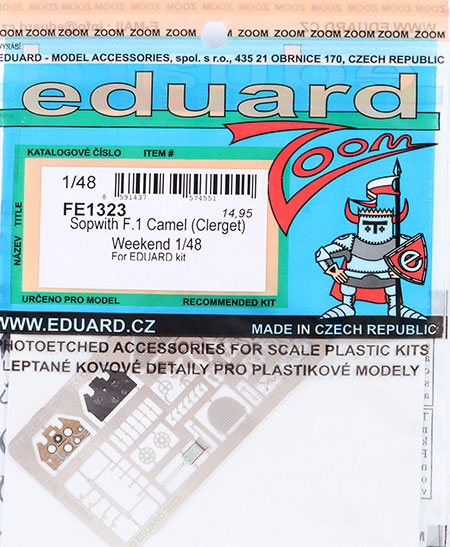 The set comprises one small photo-etched fret of parts designed to enhance the kit plastic. The most obvious of these parts are the instrument panel (front and dials), wicker seat and safety harness. There are also control horns and hinges for the tail surfaces, and sights and other details for the twin Vickers machine guns.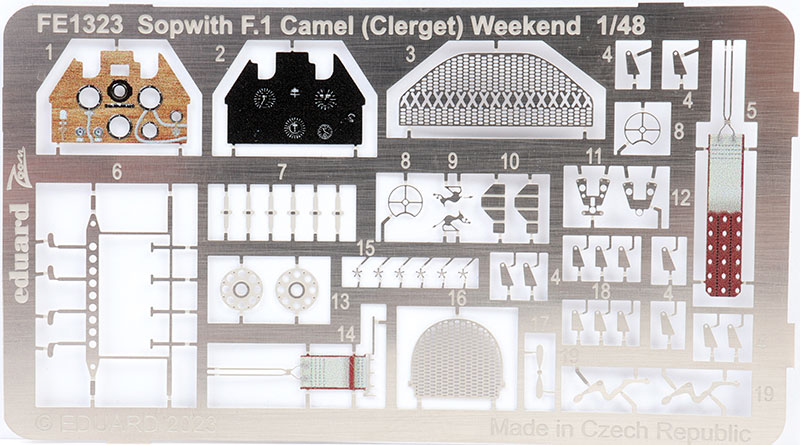 Patience, and some previous experience in working with photo-etch, will be required to successfully integrate these parts into your model. However, with care convincing results will likely be achieved.
Eduard's retooled Camels are the best 1/48 scale examples of this type produced to date, and it's good to see them being rolled out in Weekend Edition boxings. The level of detail is excellent, even without the photo-etched parts that are standard in ProfiPACK boxings (although of course as we have seen these are available separately). The marking options are also well-chosen. I agree with Brett's review conclusions about buildability - this kit is definitely tempting me even though my usual scale is 1/32.
Highly recommended to all modellers of 1/48 First World War aircraft.
Thanks to Eduard for the review sample.
References
scalemates.com, for details on the history of Eduard's Sopwith Camel families
wingnutwings.com, for relevant details from the Clerget Camel instruction manual
Thanks to Eduard for the sample
---
Review Text Copyright © 2023 by Brad Fallen
Images Copyright © 2023 by Brett Green
Page Created 22 May, 2023
Last updated 22 May, 2023
Back to HyperScale Main Page
Back to Reviews Page